2 Jn 1 OBEDIENCE PRODUCES LOVE
Saturday, March 18, 2022.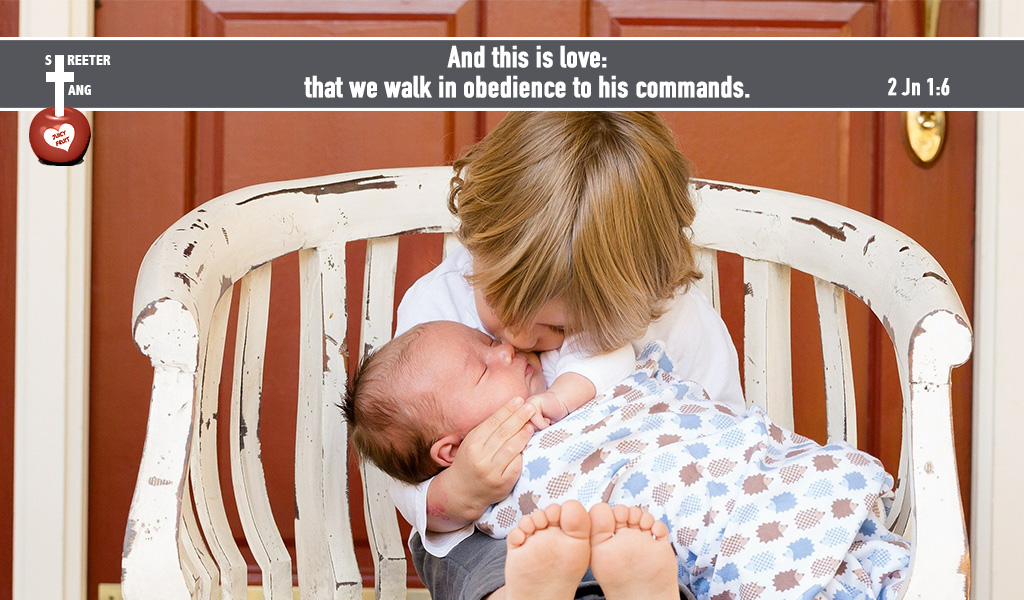 2 Jn 1:6  
And this is love: that we walk in obedience to his commands. As you have heard from the beginning, his command is that you walk in love. John defined love as obeying God's commands. God is the creator of all things, so when He give us commands to follow, they will generate positive results—harmony, peace and joy. Just as a car manufacturer will produce a manual of how best to maintain the vehicle and if followed will provide the best opportunity for longevity.
Application: worldly counselors usually focus on principles to change the individual but God's spotlight shines on others by loving them, which results in contentment and joy Ac 20:35.
---
.