WHY IS IT SO HARD TO FACE ADVERSITY
WHY IS THERE SUCH A COWARD INSIDE YOU AND ME
HOW WE FORGET YOUR GREAT SACRIFICE
HOW YOU MEASURED OUR SINS AND FREELY PAID THE PRICE
OH, HOW WE SHOULD LOVE
BECAUSE OF ALL THAT'S BEEN FORGIVEN
OH, HOW WE SHOULD LOVE
BECAUSE OF ALL OF OUR SINS
LET ME SEE THE JOY IN PERSECUTION
AND IF SUFFERING IS THE CALL, HELP ME TO GO
LEAD ME DOWN THE PATH YOU HAVE FOR ME LORD
TEACH ME EVERY DAY TO TRUST YOU MORE
CAUSE, OH, HOW WE SHOULD LOVE
BECAUSE OF ALL THAT'S BEEN FORGIVEN
OH, HOW WE SHOULD LOVE
BECAUSE OF ALL OF OUR SINS
WHY CAN'T WE JUST HAVE GRATEFUL HEARTS
UNDERSTANDING, YOU DIED TO SET US ALL APART
THROWING OPEN THE PRISON DOOR, AND NOW WE'RE FREE
I WANT TO LOVE YOU LORD, THE WAY THAT YOU LOVED ME
CHORUS
BRIDGE
THE WORD IN YOUR MIND IS WHAT YOU KNOW
THE WORD IN YOUR HEART IS WHAT YOU LIVE
OH, HOW WE SHOULD LOVE
BECAUSE OF ALL THAT'S BEEN FORGIVEN
OH, HOW WE SHOULD LOVE
BECAUSE OF ALL OF OUR SINS
2X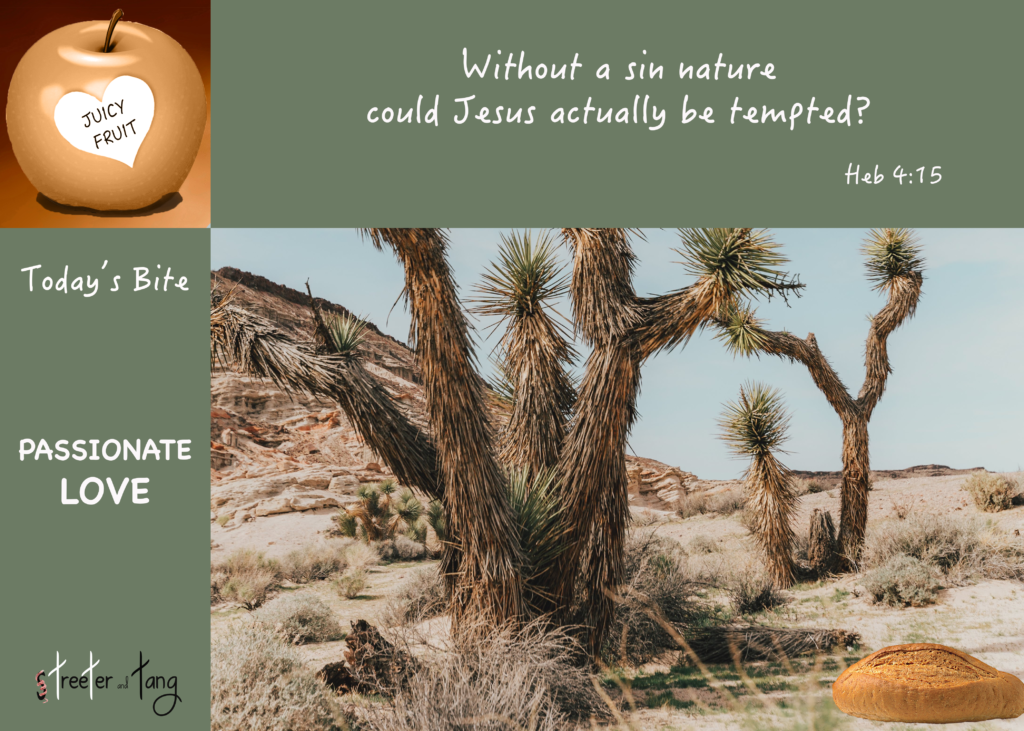 Jesus differed from most of mankind (Ps 51:5) because He was born without a sin nature (Mt 1:18), similar to Adam and Eve (Gen 2:7 God breathed).
However, when Adam and Eve were tempted they failed the test and sinned (Gen 3:6). If Jesus could not be tempted then the writer of Hebrews couldn't have stated that "Jesus was tempted in every way, just as we are" (Heb 4:15).
Why then, did Jesus not give in to Satan's temptations? It was because of His eternal love relationship with His Father. That love was so enduring that His will had no interest or desire to yield to any temptation Satan placed in His path.
In a limited way, I can understand this strong love-bond and its implications through my relationship with my wife. I was married to Julia for forty-two years before God called her home. Even though, I still have a sinful nature and sin daily, there are areas that Satan could not entice me, in exchange for compromising my love for Julia. If Satan offered the most, godly, compassionate saint on earth, I still would not be interested in marrying this person because my love for Julia is such that I have no interest in having another relationship, but prefer to wait, to meet Julia again in eternity. If Satan offered me a billion dollars in return for the pleasure it could bring me in this life, I would not be tempted in the least, in exchange for forfeiting my reuniting with Julia.
In the same way, Jesus who spent eternity in a loving relationship with the Father could not succumb to Satan's temptations on earth. Jesus' will is far too powerful in His desire to please the Father and to demonstrate His unconditional love that He could fail any temptation test.
Sadly, there are many people who chose the short-lived pleasures in this life, above God's unconditional love for them in eternity.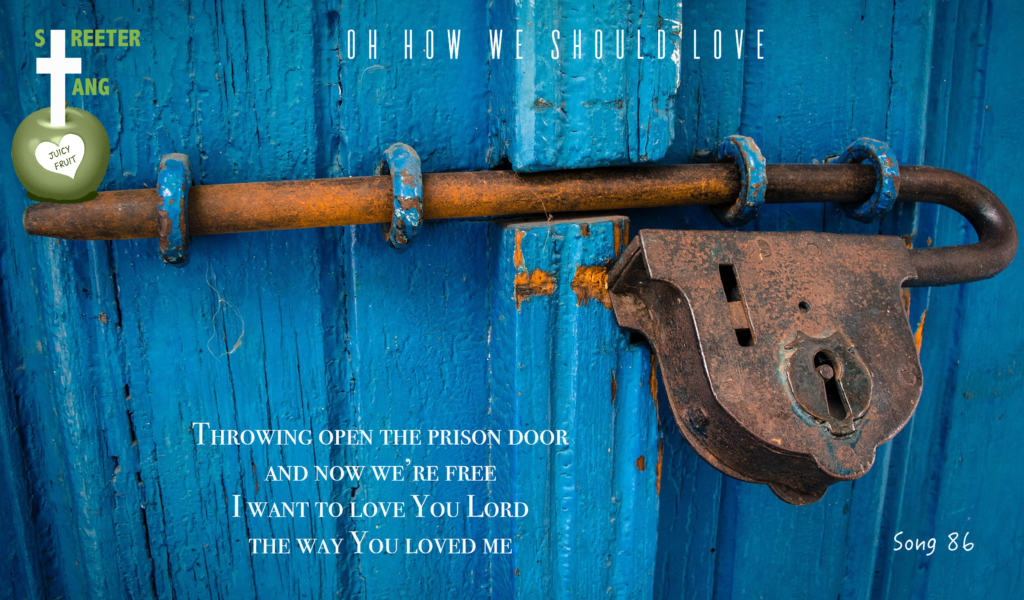 If we really comprehended Jesus' loving sacrifice at the cross, we would be compelled to live preciously for Him. John said, "We love because He first loved us" 1 Jn 4:19 and Tang sings, "I want to love You Lord, the way that You loved me!"