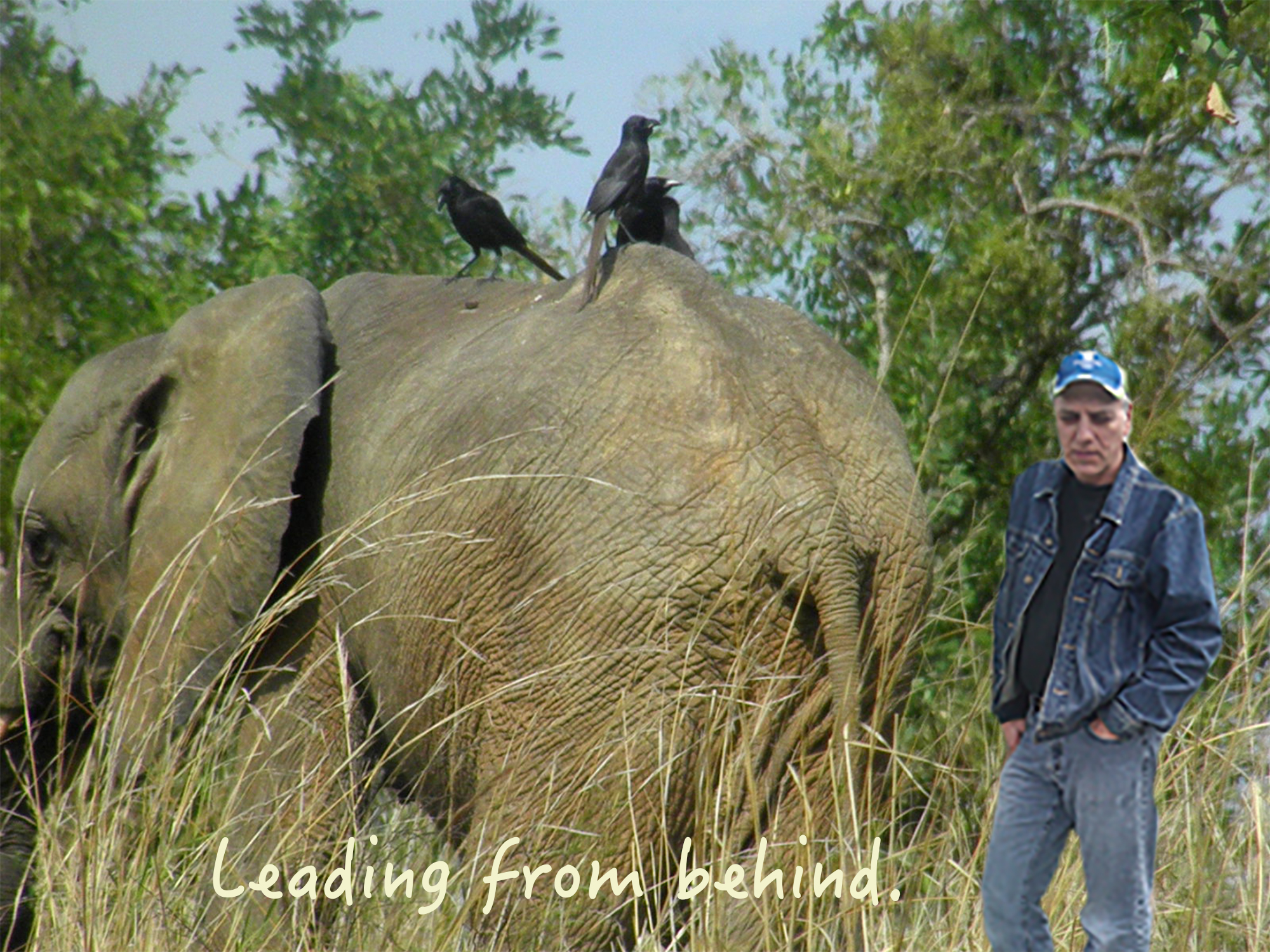 Spiritually, this picture captures the truth; God is the One who is leading us to victory. If you have eyes to see, you'll see what Elisha's servant saw.
16 So he answered, "Do not fear, for those who are with us are more than those who are with them." 17 Then Elisha prayed and said, "O Lord, I pray, open his eyes that he may see." And the Lord opened the servant's eyes and he saw; and behold, the mountain was full of horses and chariots of fire all around Elisha. 18 When they came down to him, Elisha prayed to the Lord and said, "Strike this people with blindness, I pray." So He struck them with blindness according to the word of Elisha. 2 Ki 6:16-18 
Leading from behind means listening to the voice of the Holy Spirit then carrying out His instructions in trustful obedience.
5Trust in the Lord with all your heart and lean not on your own understanding;
6 in all your ways submit to him, and he will make your paths straight. Pr 3:5,6