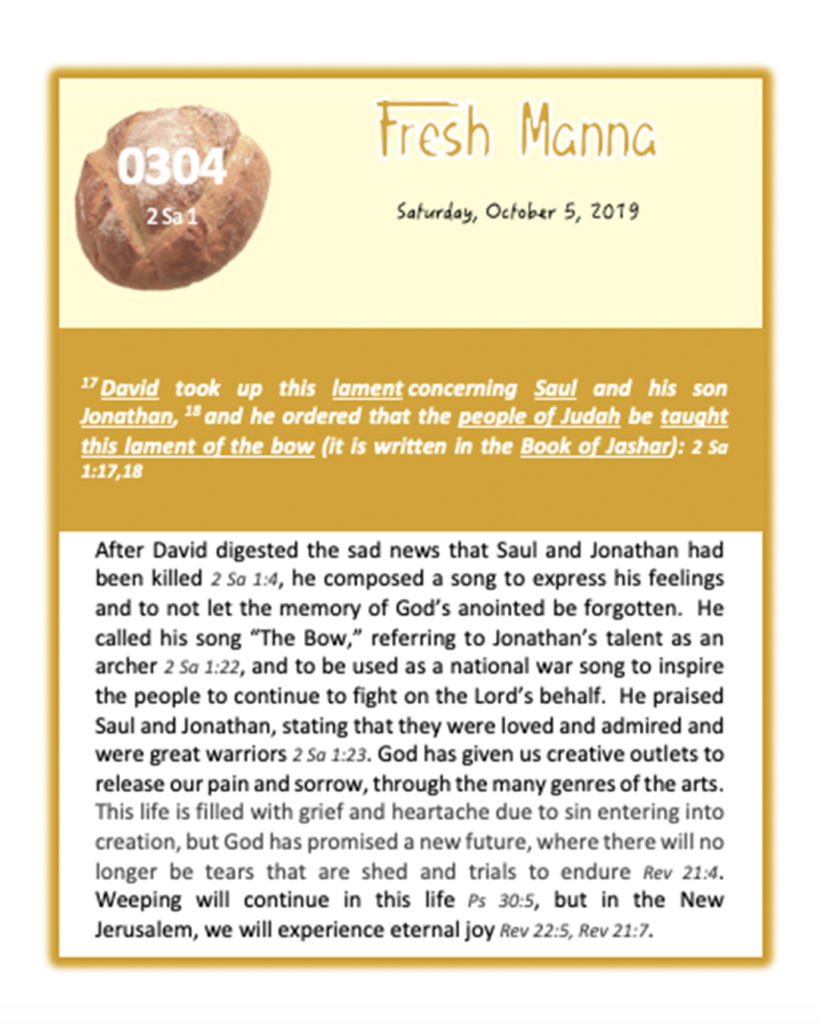 SELAH (Soon we'll see Your face and stand in Your glorious grace)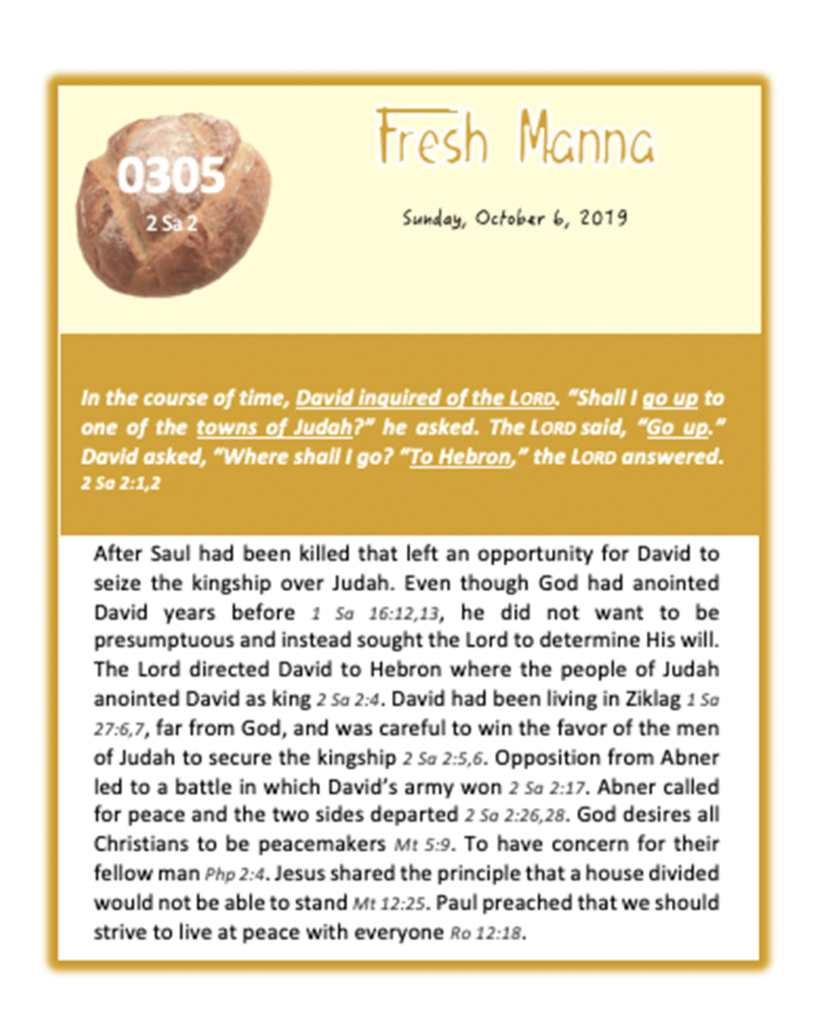 SELAH (Your song unfolds playing in holy harmony)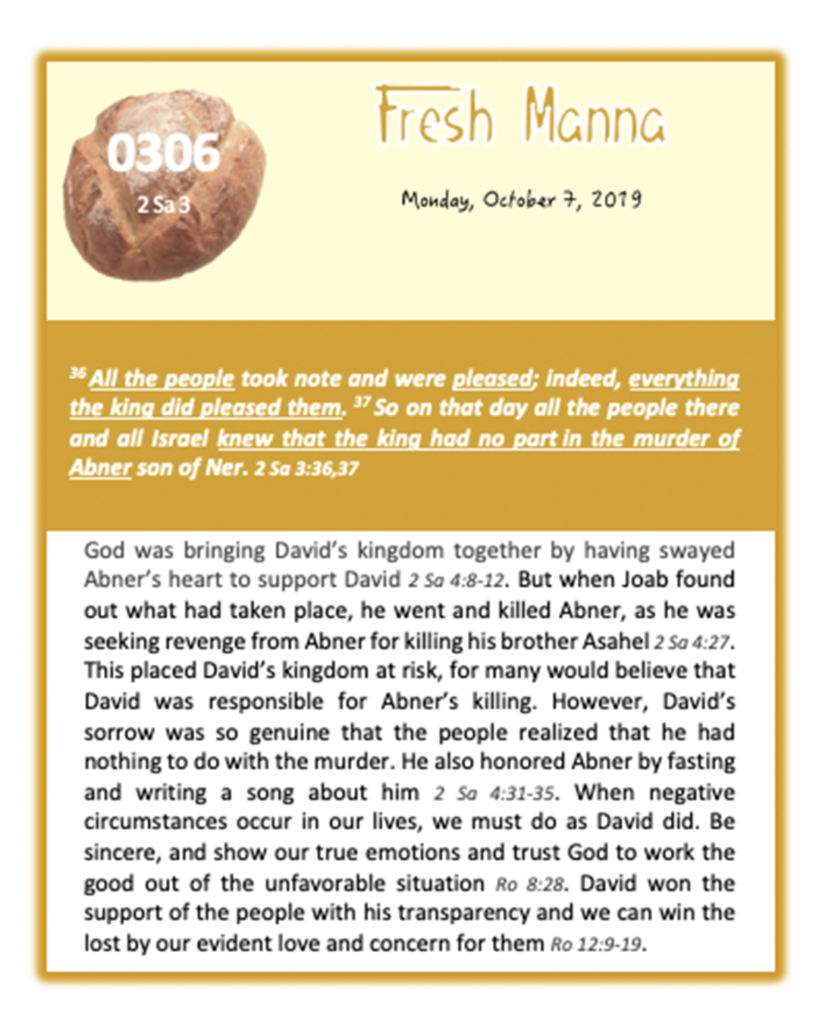 SELAH (Having the Spirit of Christ means living in His love everyday)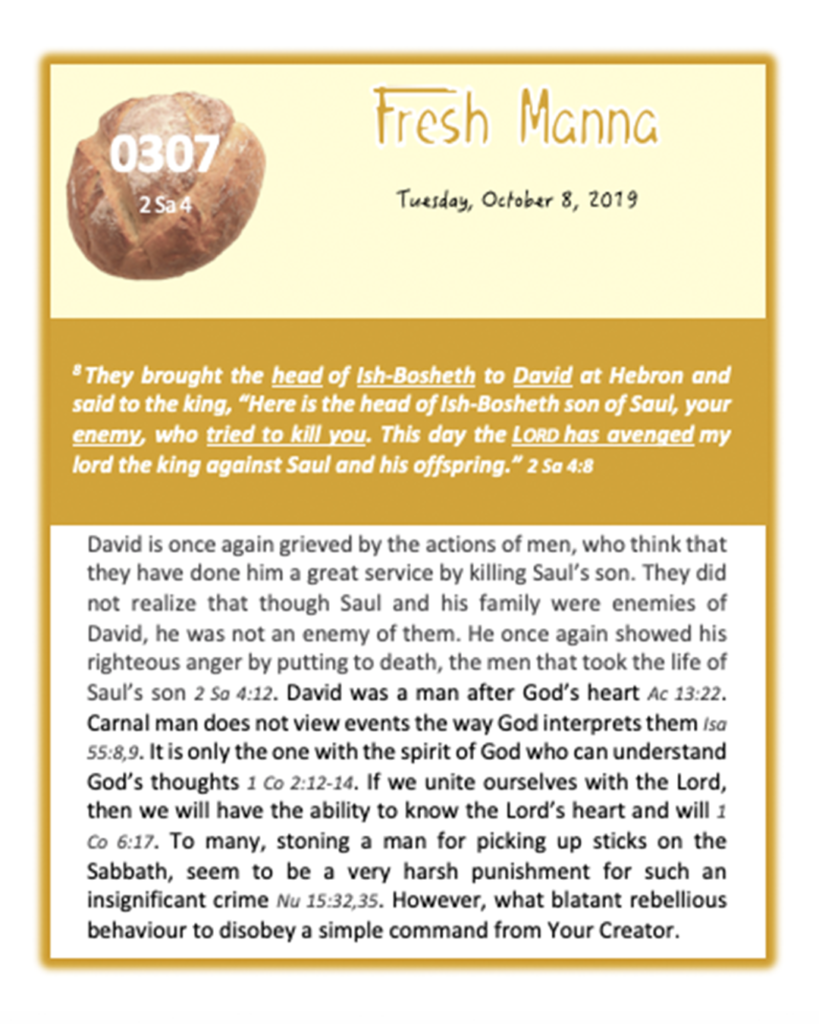 SELAH (Light up all the darkness before me, purify my soul and my mind)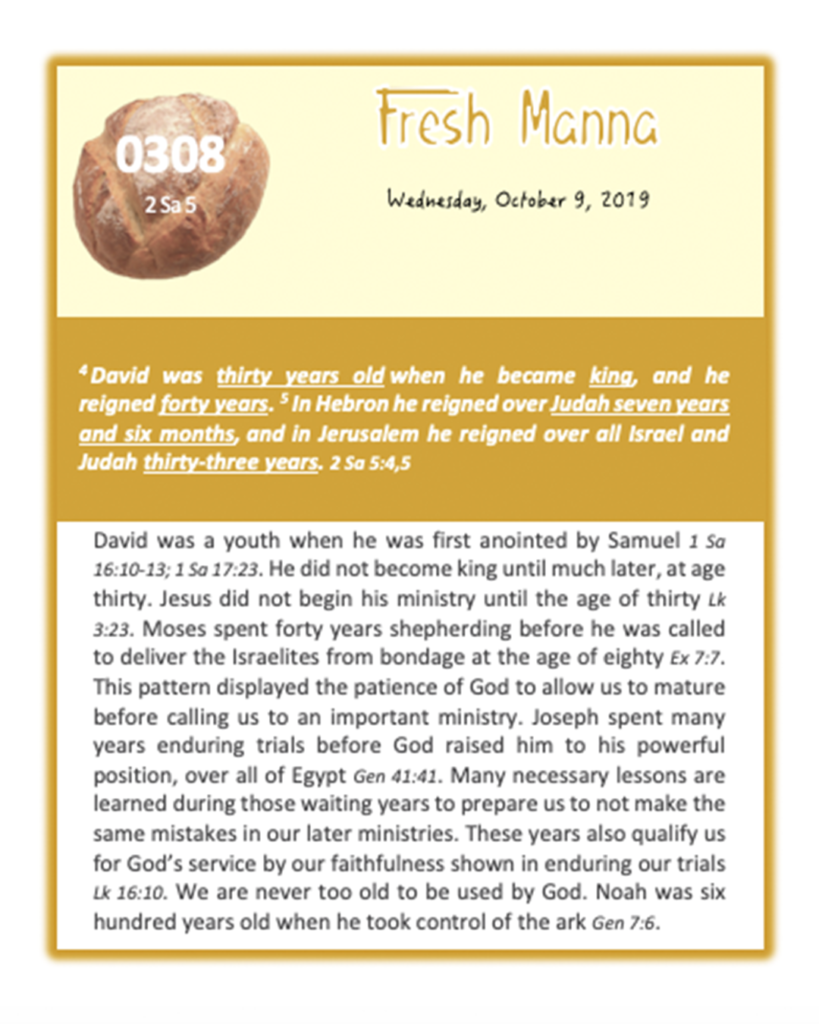 SELAH (I want to be an empty vessel that You might use me. Please fill me with Your love, show me what to do)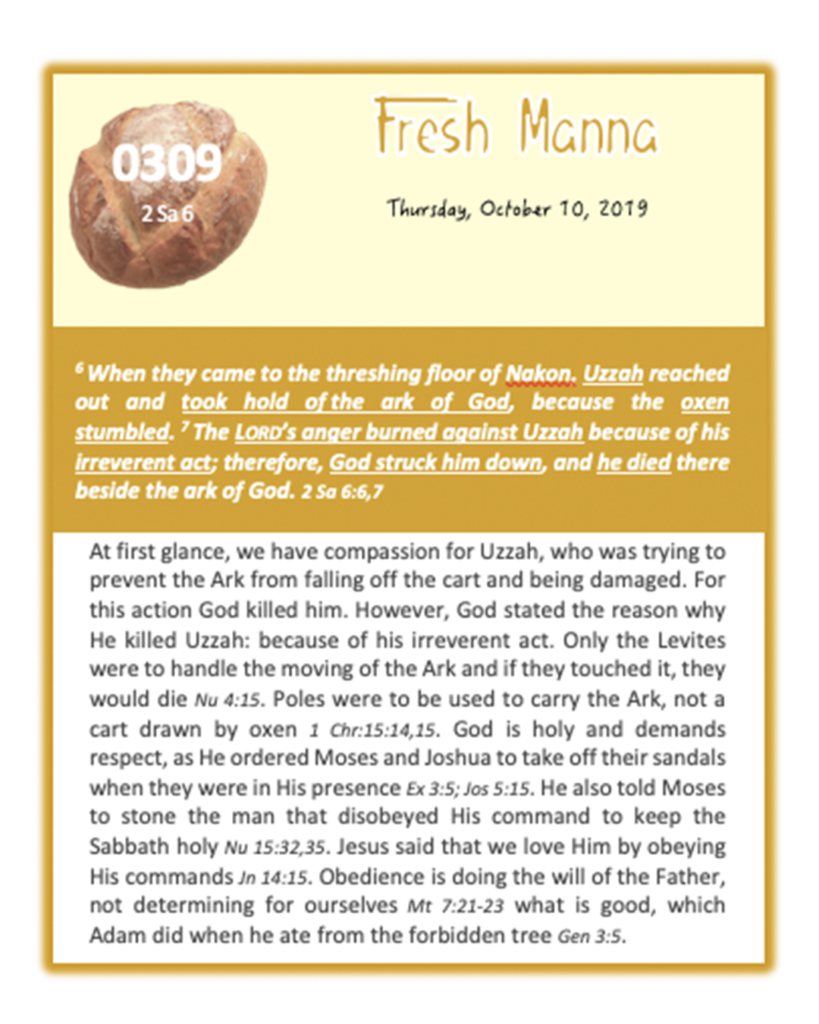 SELAH (Break my bonds and put my feet on holy ground)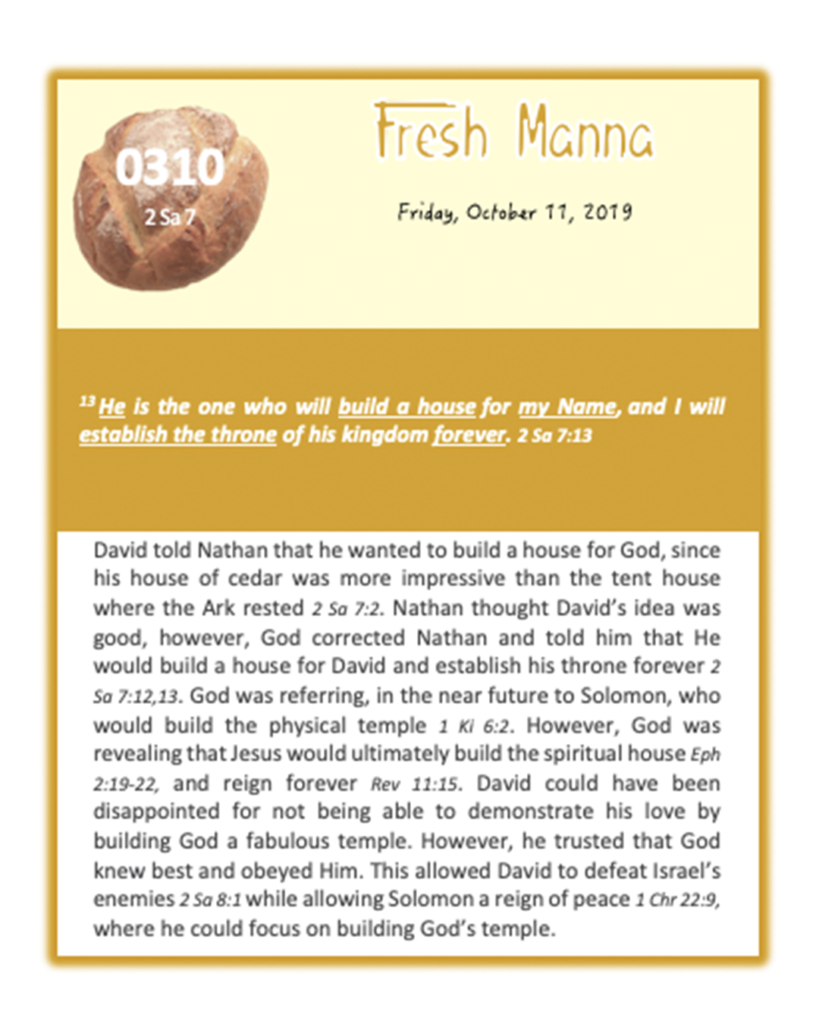 SELAH (For You are the Living Stone, the foundation of my life)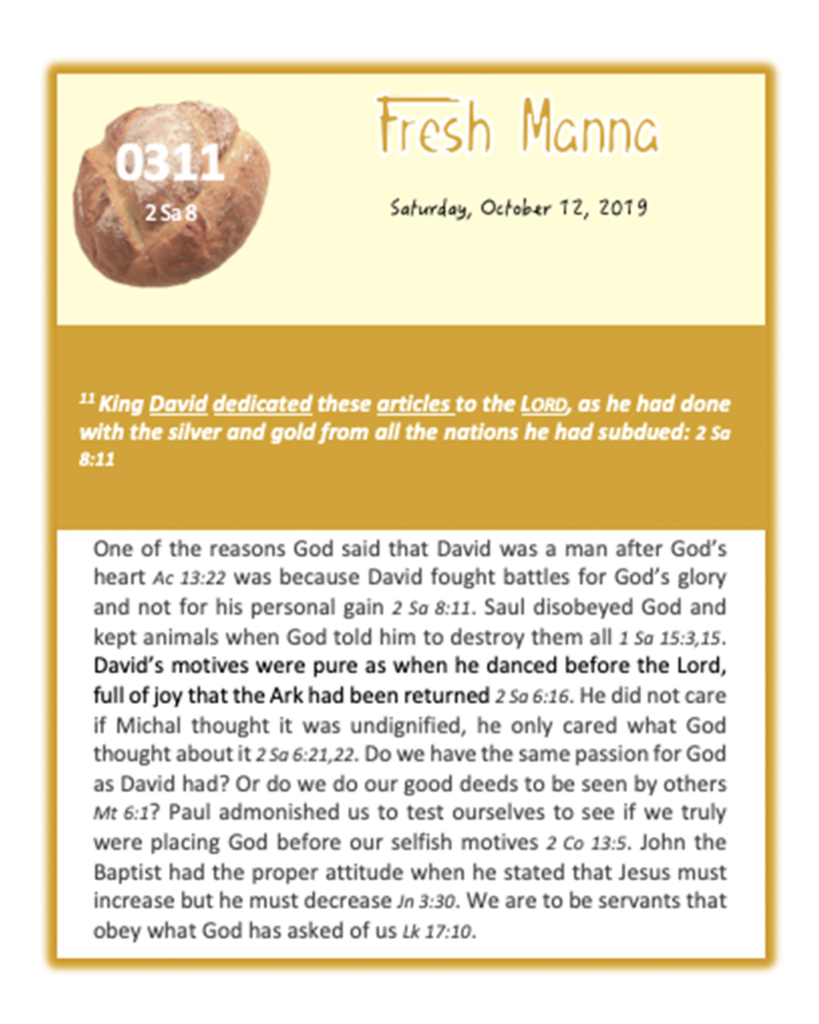 SELAH (Help me to live as I believe, bringing out the best in me)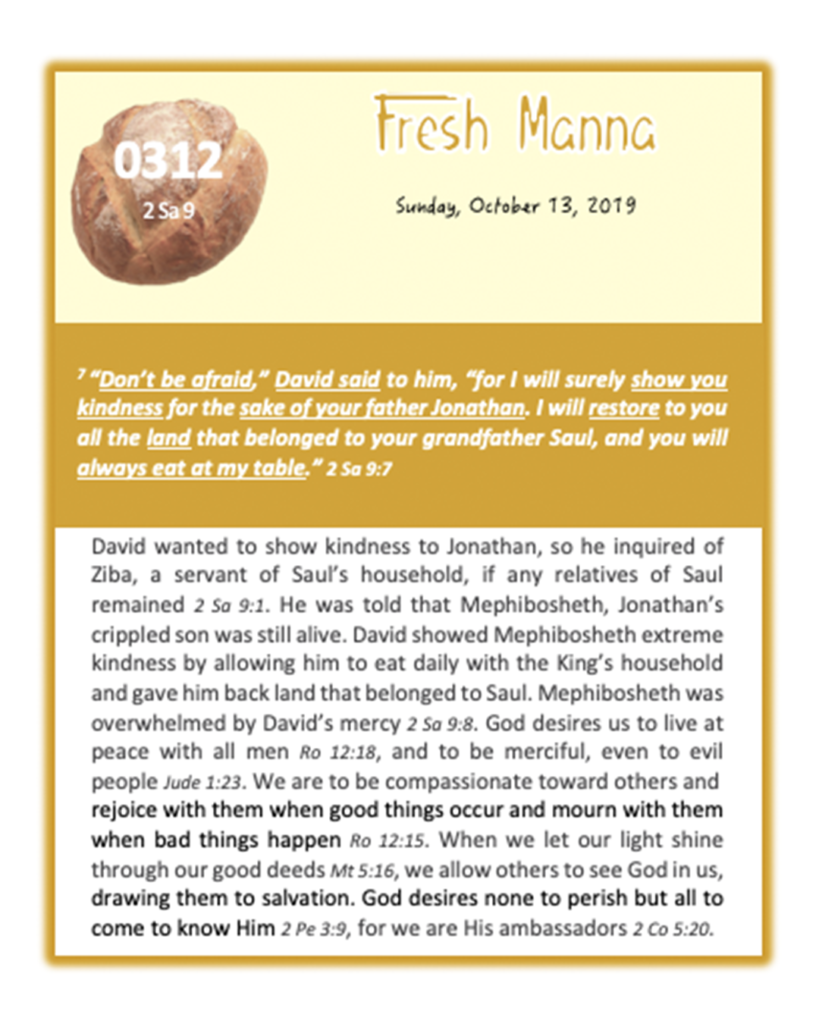 SELAH (Make my life a shining testament)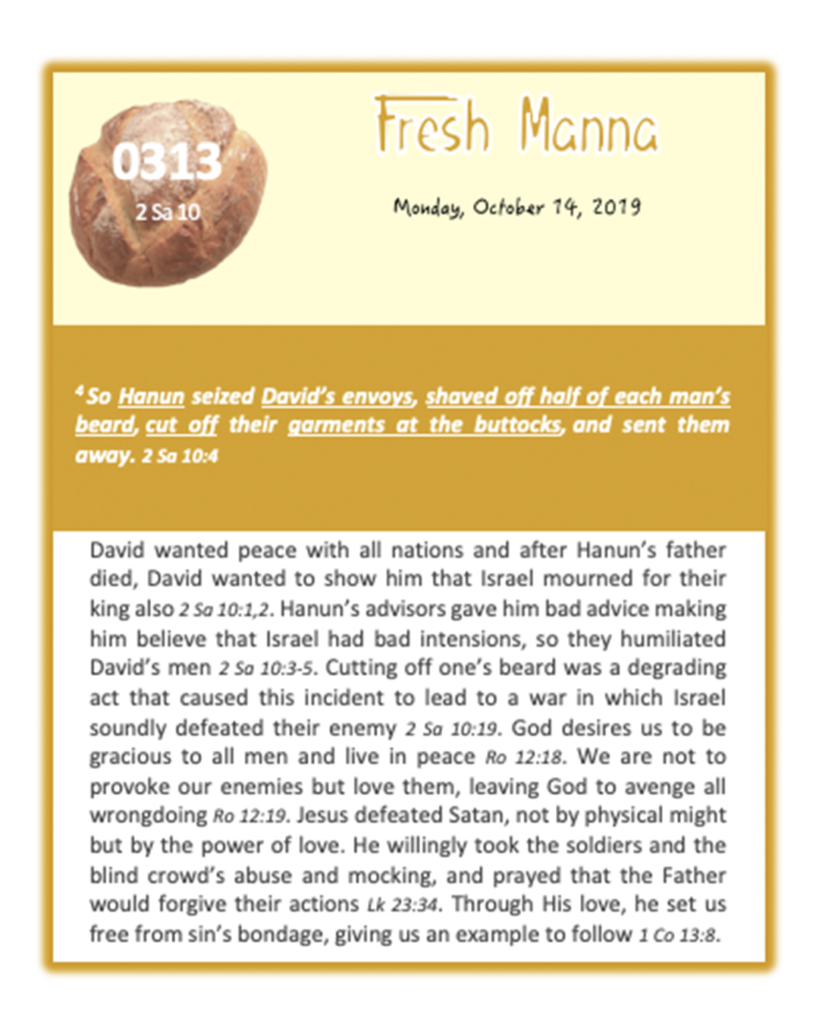 SELAH (There is no greater thing than God's love)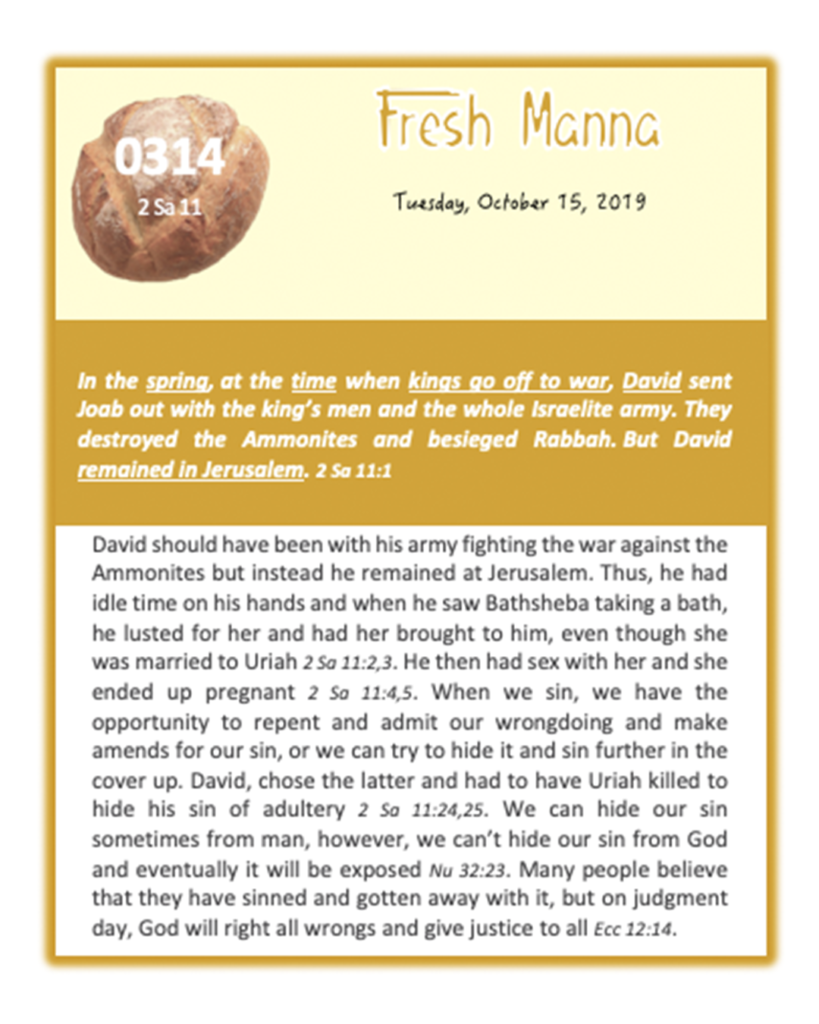 Don't be idle and repent when you sin.
SELAH (It's the justice of God that we must answer each and everyone)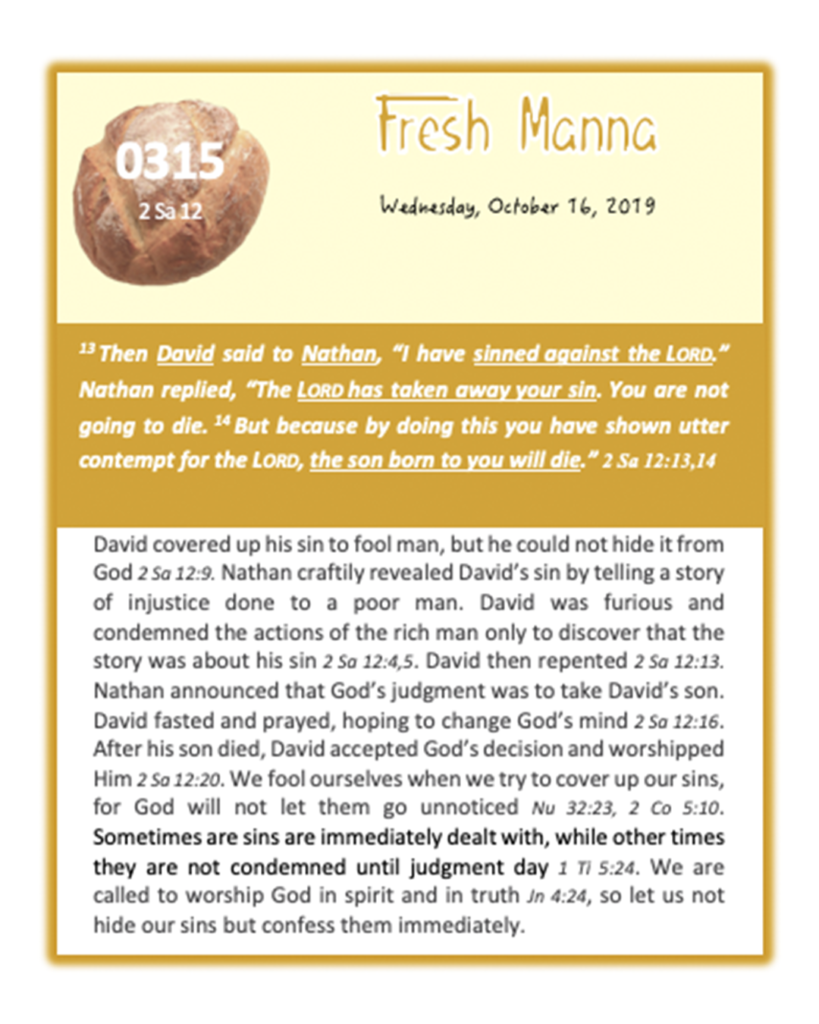 Be transparent with God.
SELAH (I worship You Lord in all Your holiness for Your great justice I sing Your praises)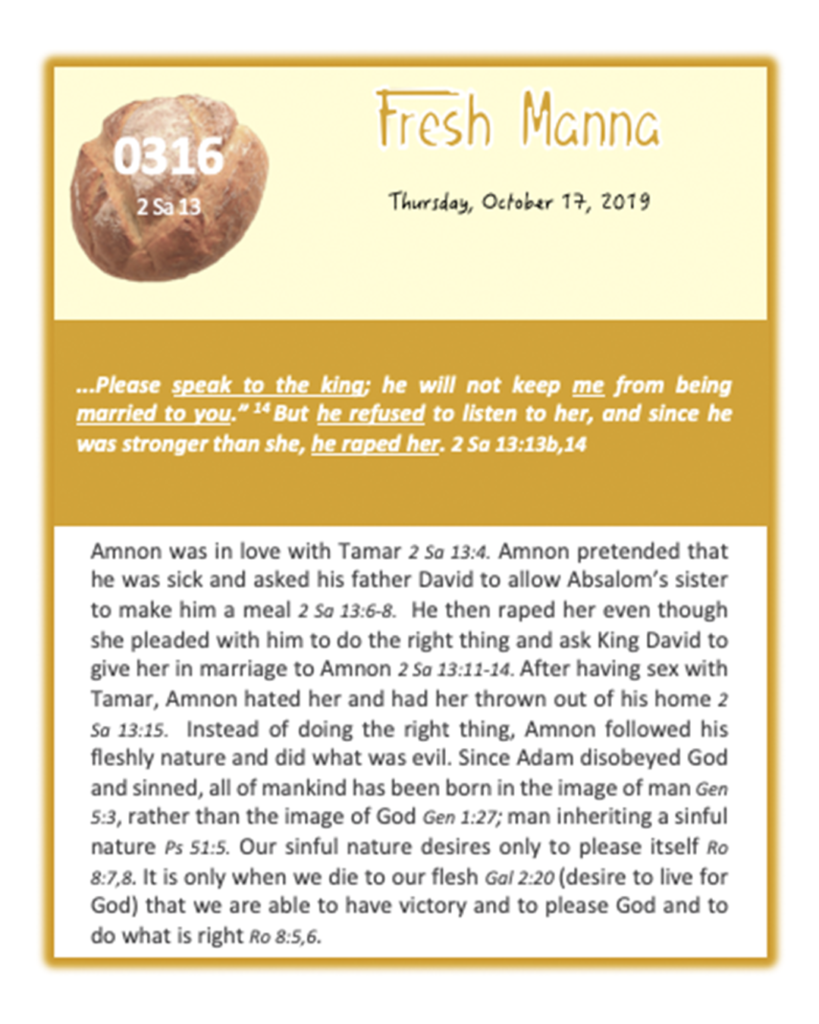 Live for God not for self.
SELAH (You asked me to die to self so that I would become a child of God through You)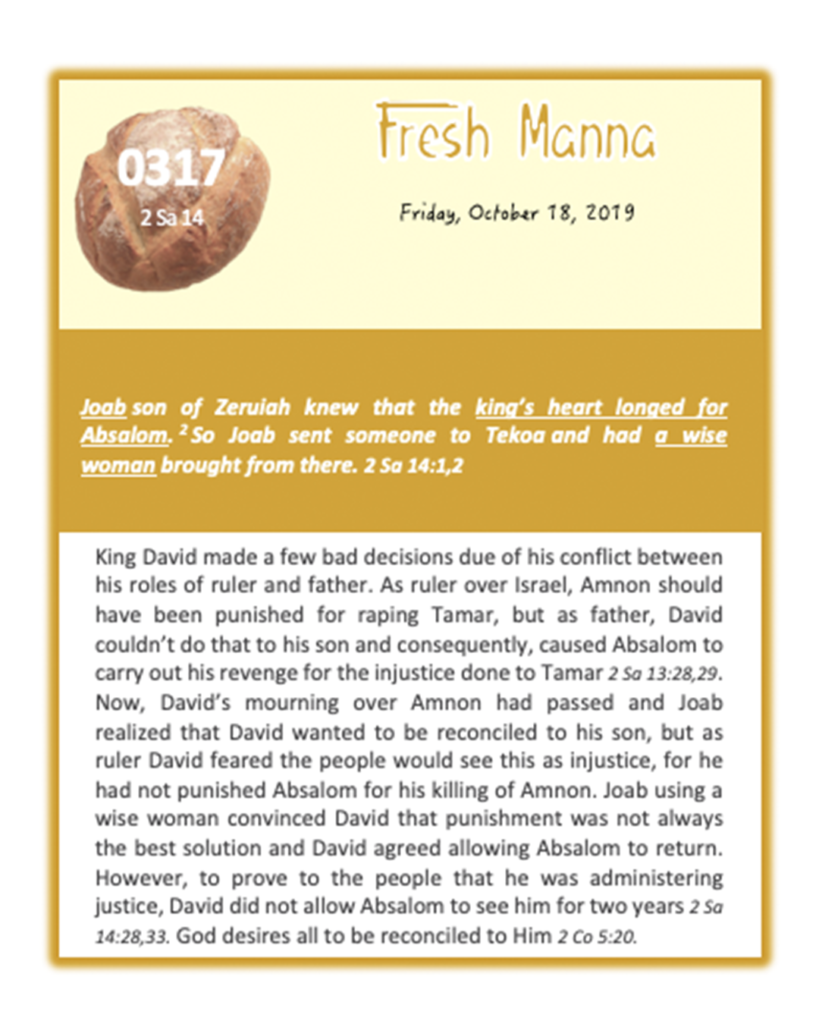 Like Joab, we are to be ambassadors of reconciliation.
SELAH (Come to know Him in your darkness hour, He'll be your fortress, your big strong tower)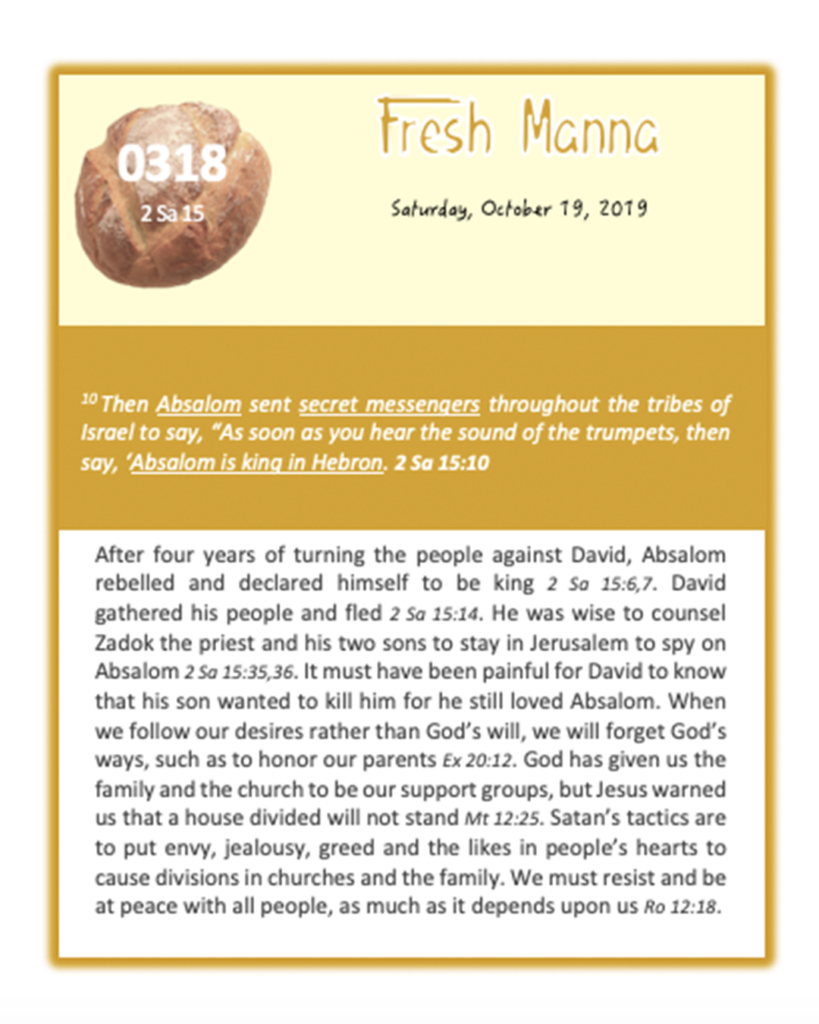 Be a peacemaker and a faithful servant.
SELAH (But with the morning sun there comes a new hope that someday we'll all live in peace)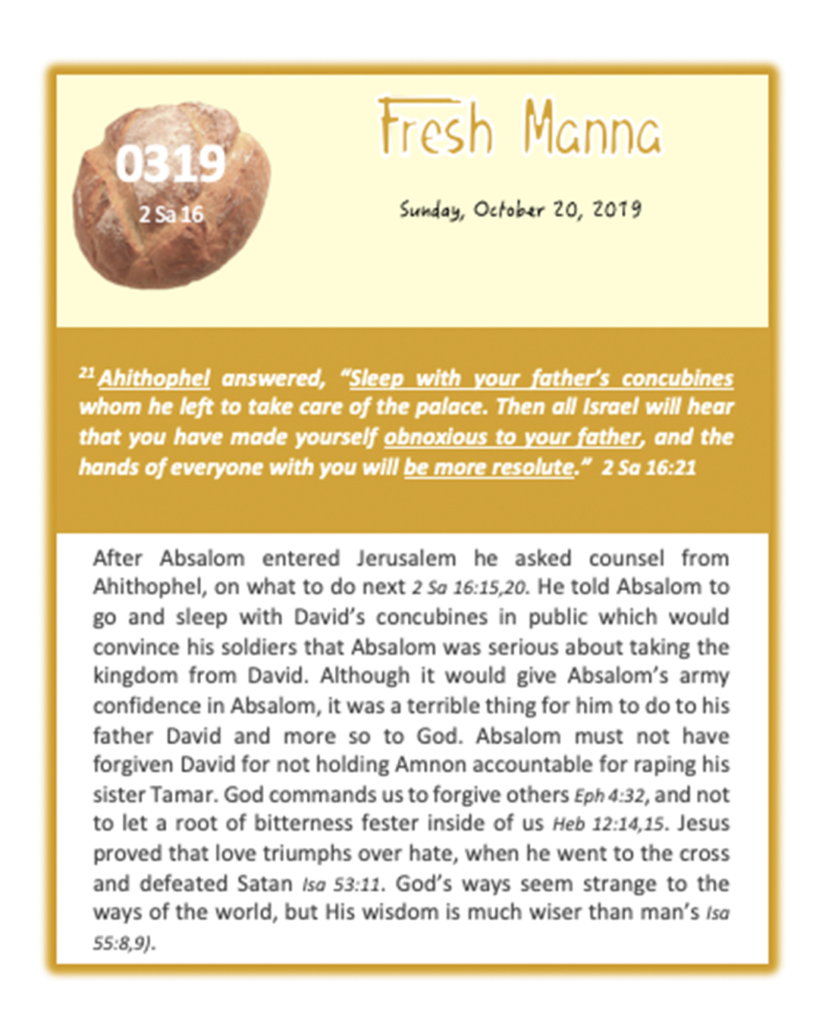 Forgive as Jesus forgave us.
SELAH (Forgive for God has forgiven you)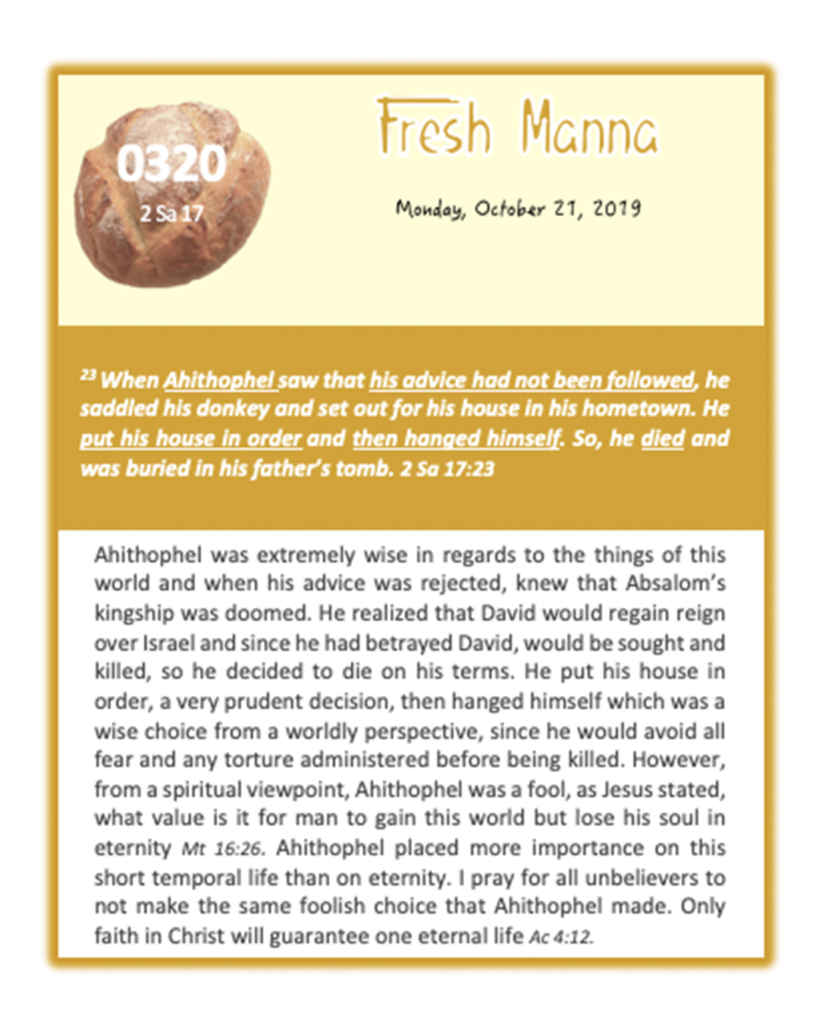 Avoid the one foolish choice that will ruin your eternity.
SELAH (Eternity is such a long time to pay for a prideful mistake. Don't be so foolish there is a fiery lake)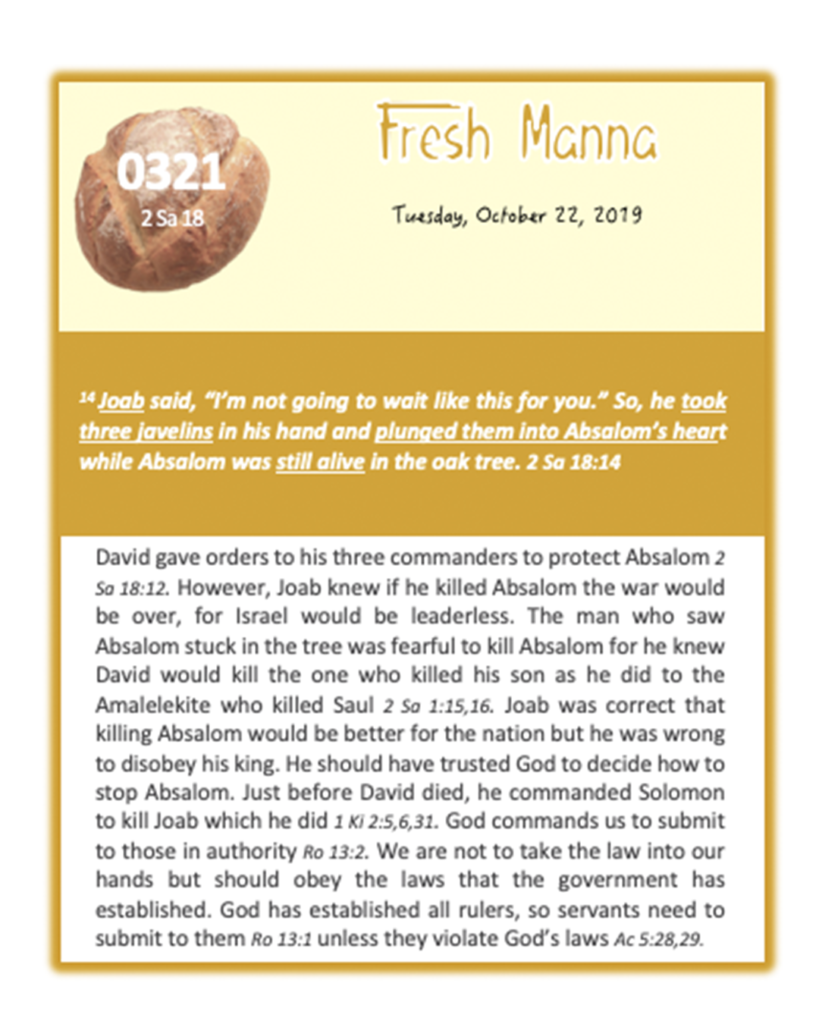 Submit to God and His authorities.
SELAH (Lord help me to learn to trust and obey)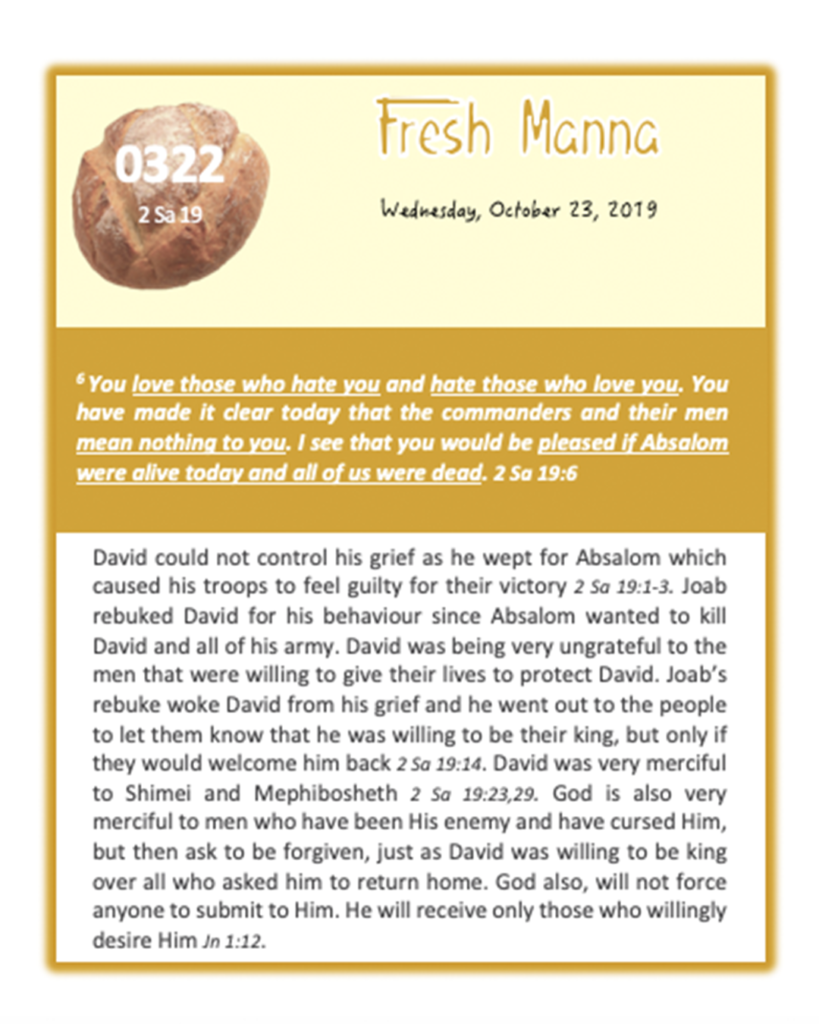 God is merciful.
SELAH (Oh, how we should love because of all that's been forgiven)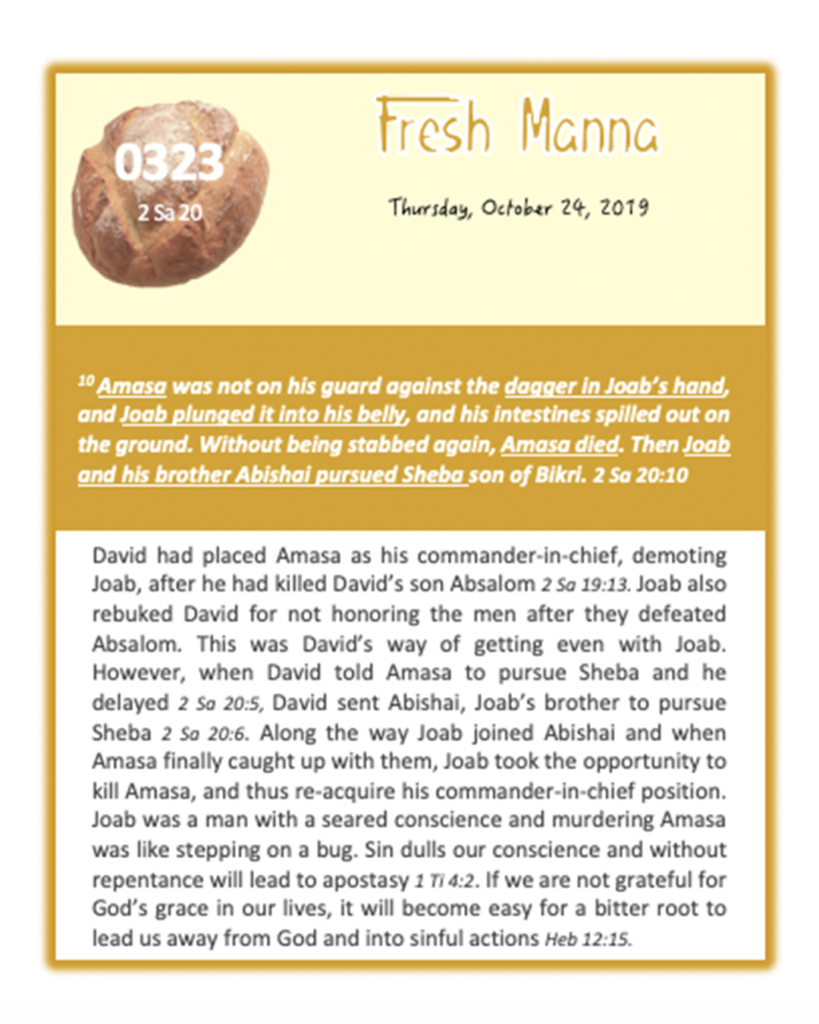 Repentance keeps a conscience sensitive.
SELAH (And Lord I'm so grateful, grateful Lord to You)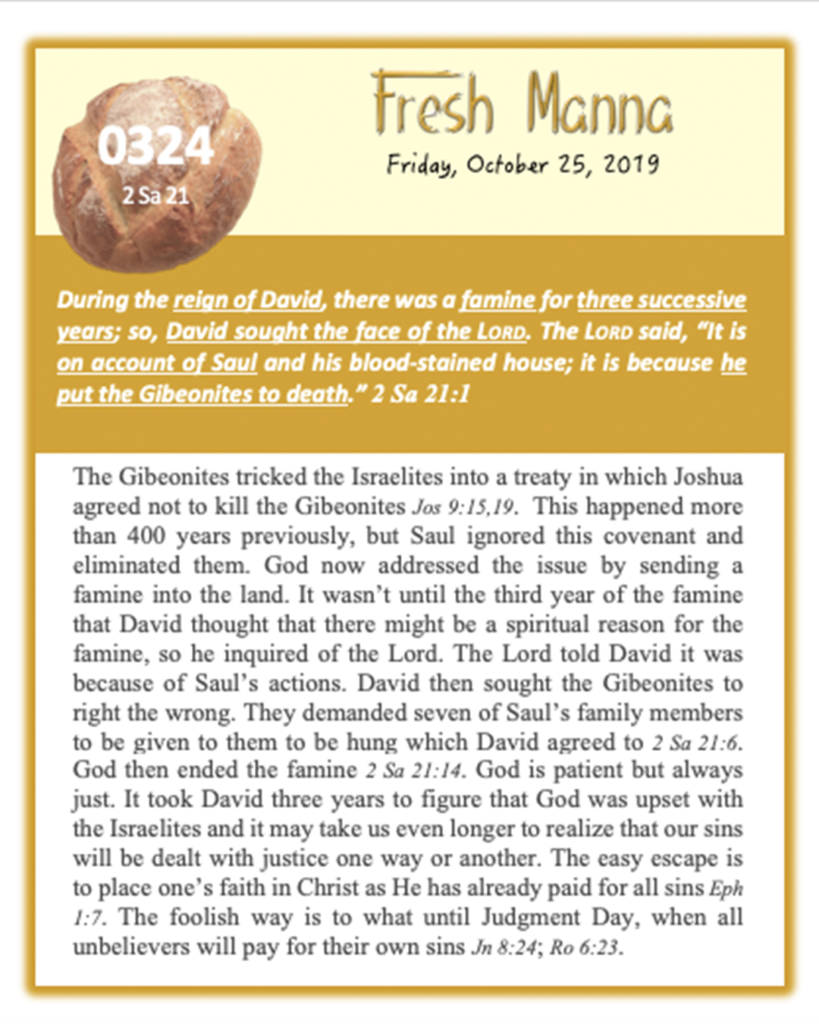 The need for spiritual discernment.
SELAH (He will give to everyone their just reward)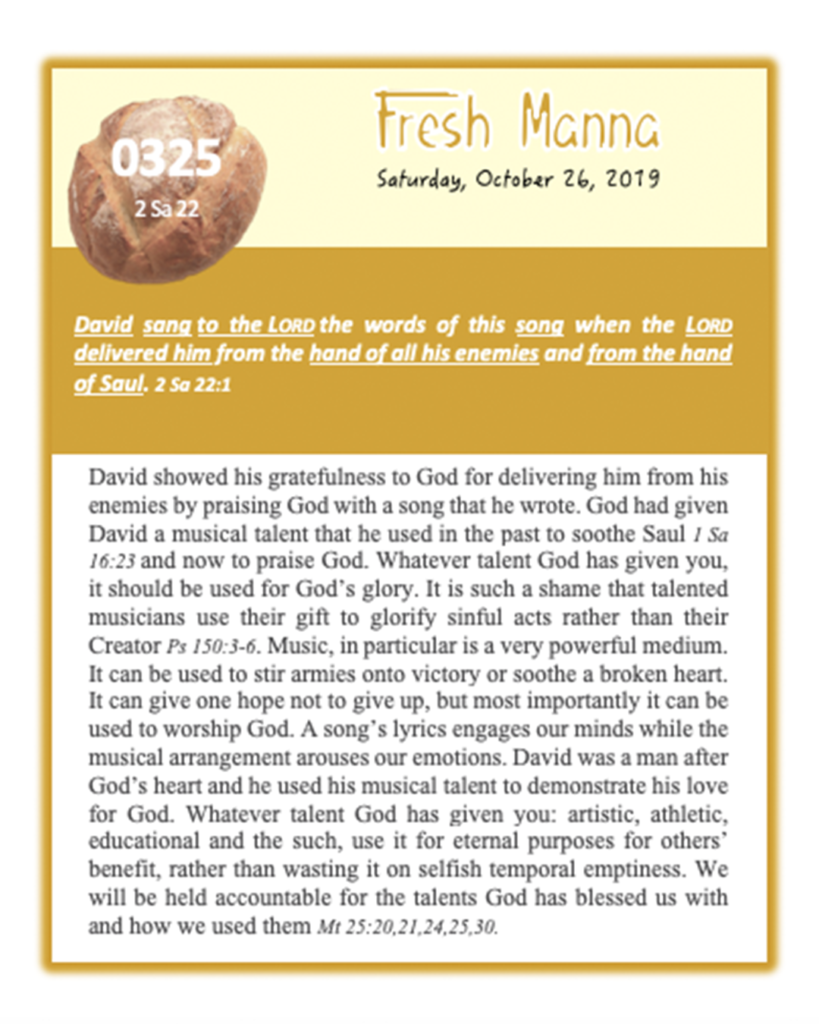 Use your talent for God.
SELAH (It's You that we adore)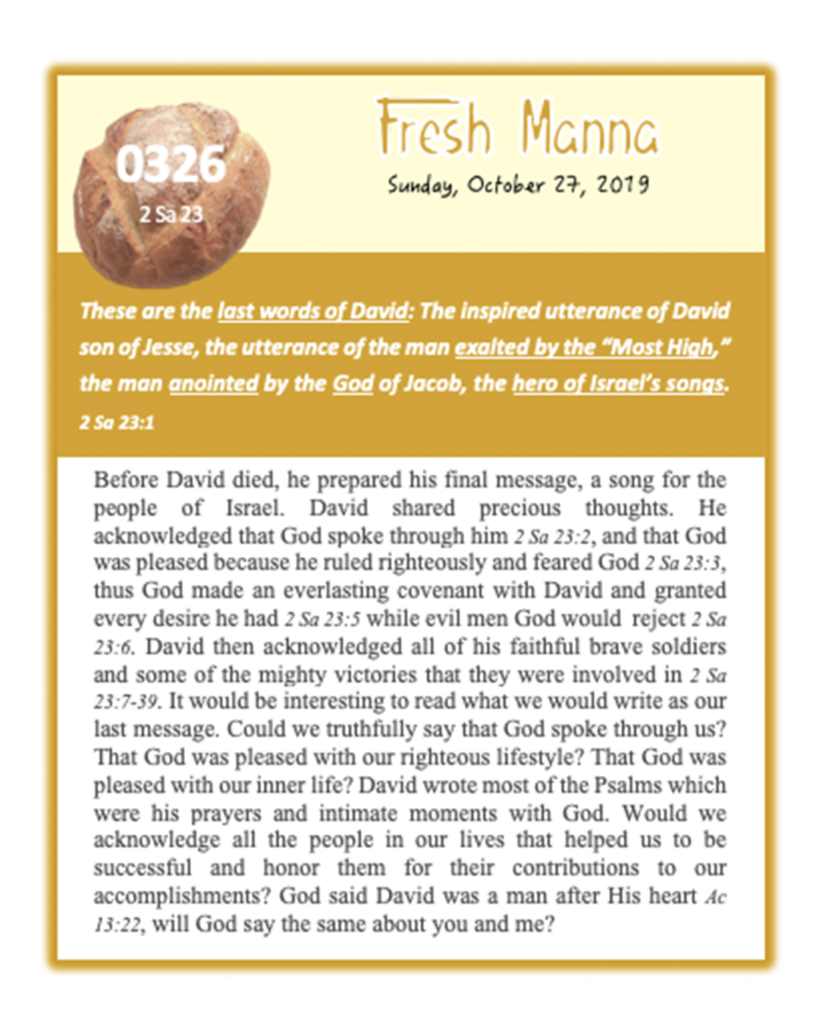 A final assessment of your life.
SELAH (In all I do fly straight and true and burn my God for You)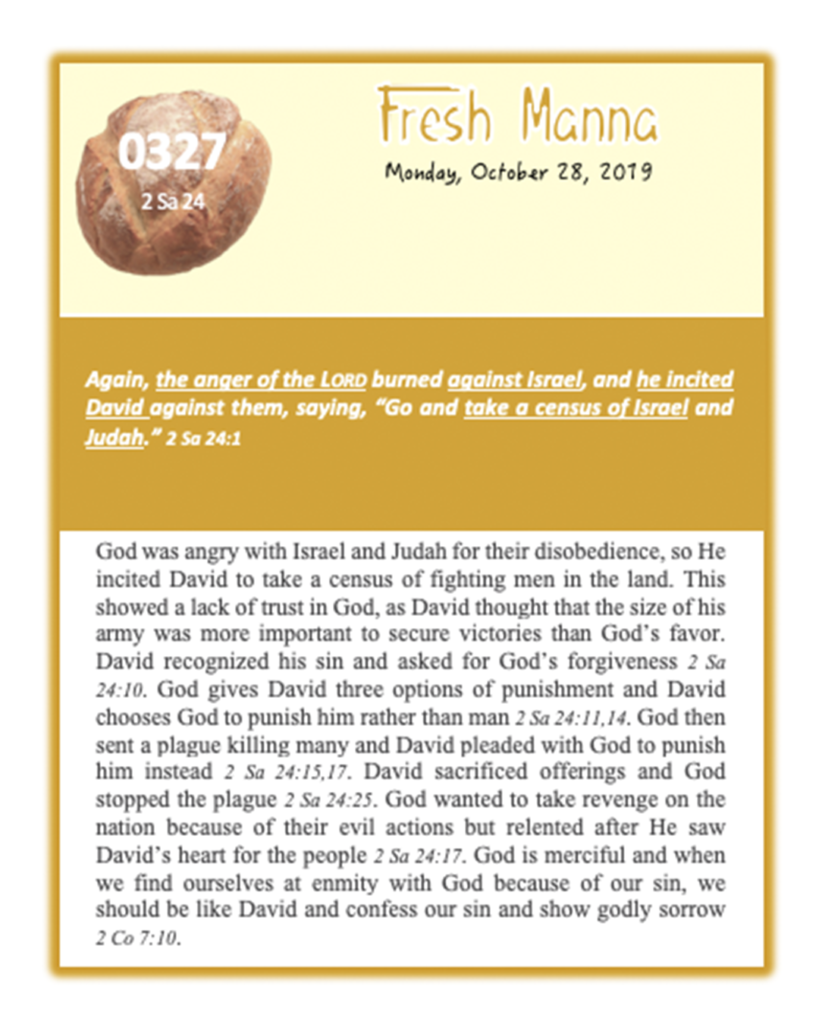 Show godly sorrow and confess your sins.
SELAH (None can walk up there but the pure of heart)