Jnh 4 GOD OF COMPASSION
Monday, June 21, 2021.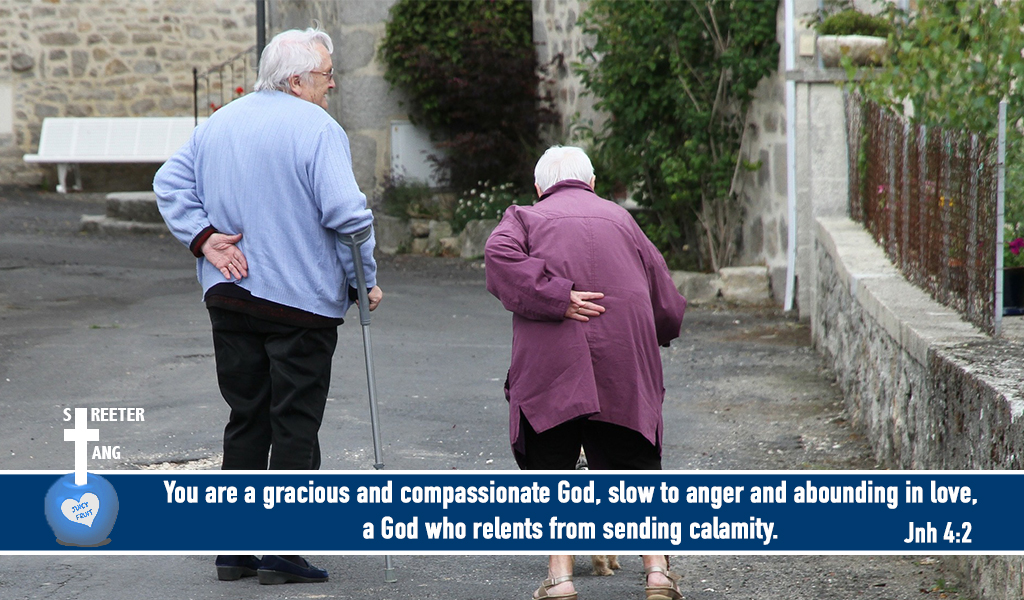 He prayed to the Lord, "Isn't this what I said, Lord, when I was still at home? That is what I tried to forestall by fleeing to Tarshish. I knew that you are a gracious and compassionate God, slow to anger and abounding in love, a God who relents from sending calamity: God exhorted Jonah to be compassionate. Jonah was upset that God had shown Nineveh mercy rather than judgment. The Lord reasoned with Jonah by providing shade for him then destroying the plant Jnh 4:6,7. Jonah was concerned with the loss of the plant and God related that He was concerned about the people of Nineveh—even though they didn't know the difference between good and evil, they still were God's creation whom He loved.
Application: We love because God first loved us 1 Jn 4:19. God is compassionate and desires us to be compassionate to others 2 Co 1:3,4.
---
.
Jnh 3 GOD RELENTS
Sunday, June 20, 2021.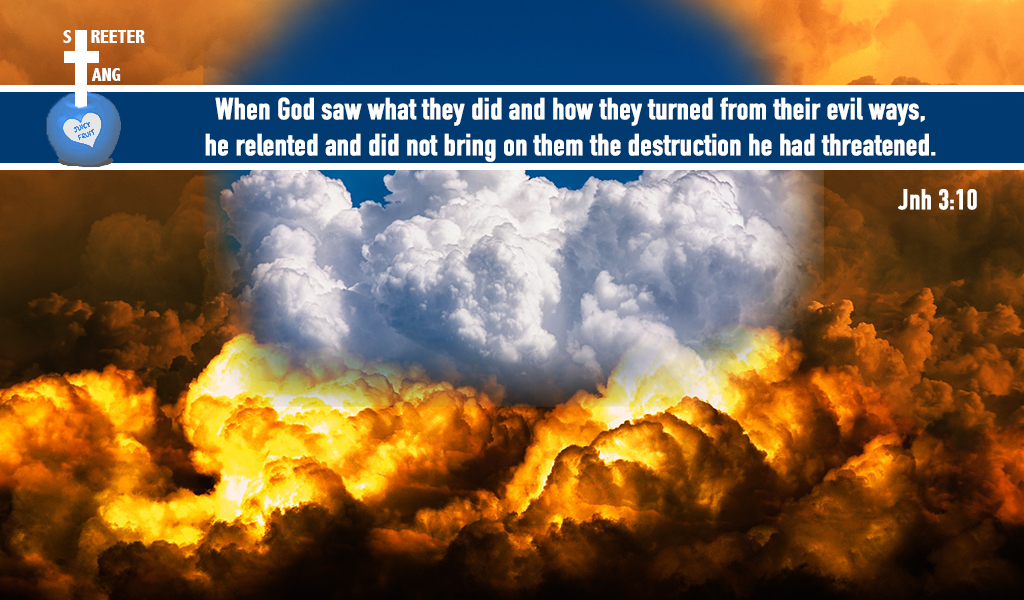 When God saw what they did and how they turned from their evil ways, he relented and did not bring on them the destruction he had threatened: God sent Jonah to Nineveh with a message of repentance for the city to avoid destruction. Because the people heeded God's message and repented, God relented and did not bring destruction on the city of Nineveh.
Application: God's promise is for all. If we confess our sins, He will forgive us, no matter how grievous our sins are 1 Jn 1:9. God desires that none perish but all come to repentance 2 Pe 3:9.
---
Jnh 2 GOD'S MERCY
Saturday, June 19, 2021.
.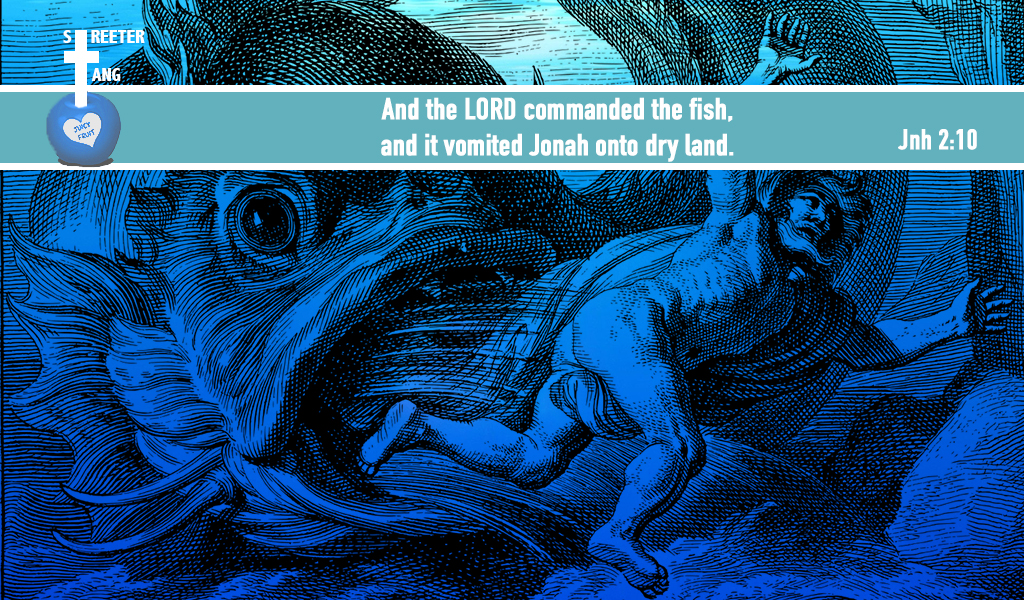 And the Lord commanded the fish, and it vomited Jonah onto dry land: Jonah prayed for deliverance, repenting of his sin of rebellion and God restored Jonah's life by commanding the fish to expel Jonah unto dry ground.
Application: If we repent of our rebellion towards God, He is merciful and will forgive us our sins 1 Jn 1:9 and grant us eternal life Jn 3:16.
---
.
Jnh 1 POWER OF PRAYER
Friday, June 18, 2021.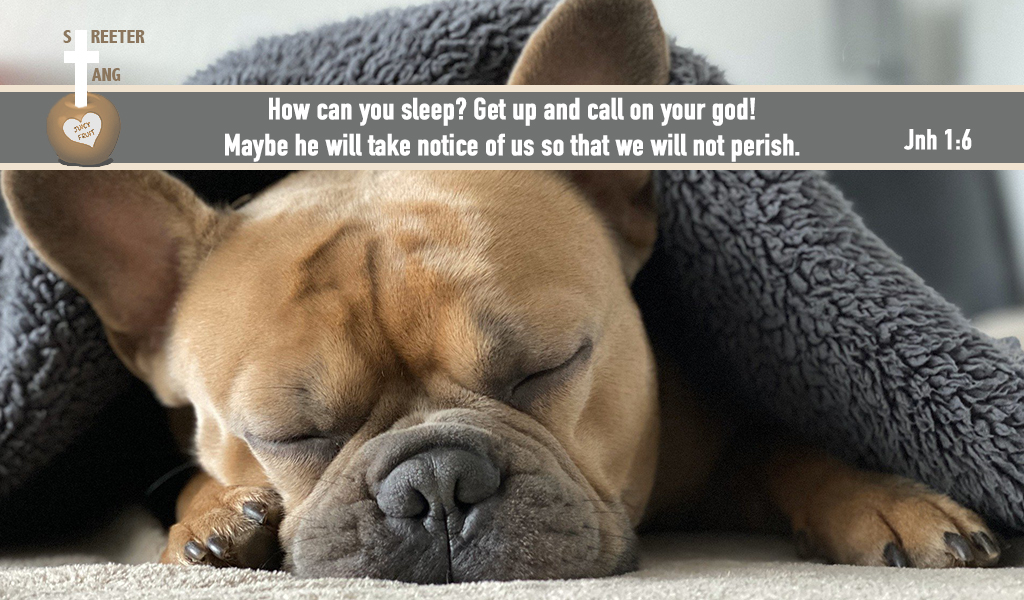 The captain went to him and said, "How can you sleep? Get up and call on your god! Maybe he will take notice of us so that we will not perish: Jonah seemed quite oblivious to the gravity of the situation. The ship was about to be destroyed by a violent storm and he was fast asleep. The captain asked a great question: "how can you sleep?" It seemed that Jonah had accepted the inevitable—he had disobeyed God and would be punished.
Application: today we are losing our freedom to Satan's evil cabal and most people are asleep, not even aware that they are in a spiritual war. How can you sleep? What a great question! Tomorrow maybe too late to wake up to change your circumstances. Today is the opportunity to prayer and ask God for deliverance from the enemy 2 Co 6:2!
---
.