Zep 3 MEEK REMNANT
Wednesday, July 7, 2021.
But I will leave within you the meek and humble. The remnant of Israel will trust in the name of the Lord: God's people were sinful and rebellious and would face judgment but the remnant that were meek and humble God would lift up.
Application: God opposes the proud but gives grace to the humble Jas 4:6. A humble person will trust in God and not in himself. Jesus is our example to follow and the only One that can give rest and peace Mt 11:28,29.
---
.
Zep 2 SEEK THE LORD
Tuesday, July 6, 2021.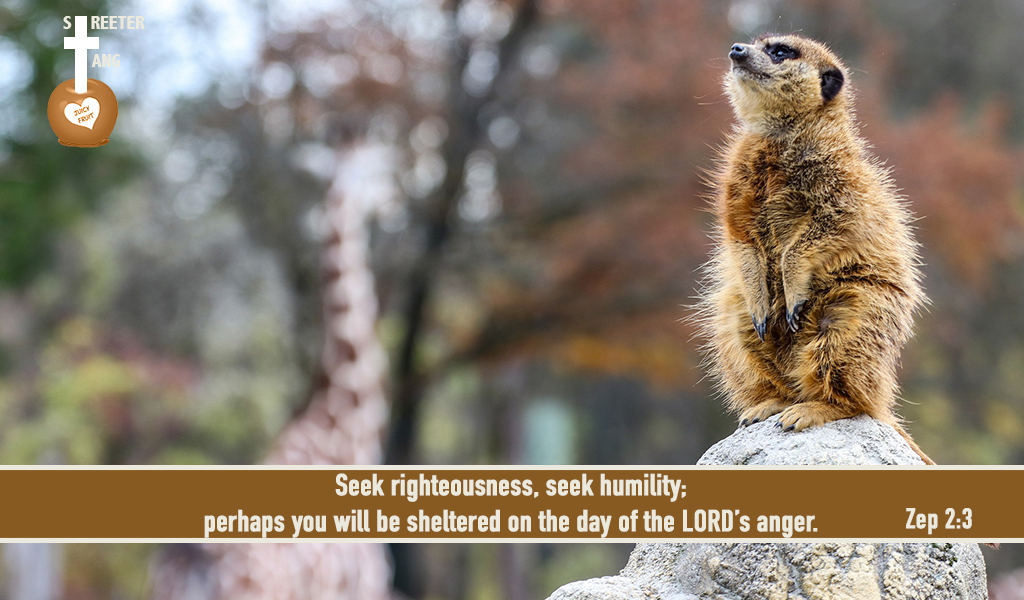 Seek the Lord, all you humble of the land, you who do what he commands. Seek righteousness, seek humility; perhaps you will be sheltered on the day of the Lord's anger: Zephaniah warned God's people of a great and terrible Day of the Lord when God would devastate the world so Judah was urged to seek righteousness and humility for perhaps they would be saved from God's wrath.
Application: the Day of the Lord is drawing near and Zephaniah's message is pertinent to all today. Those that seek the Lord will be saved from eternal destruction but today is the day of salvation—the time to act 2 Co 6:2.
---
.
Zep 1 DAY OF THE LORD
Monday, July 5, 2021.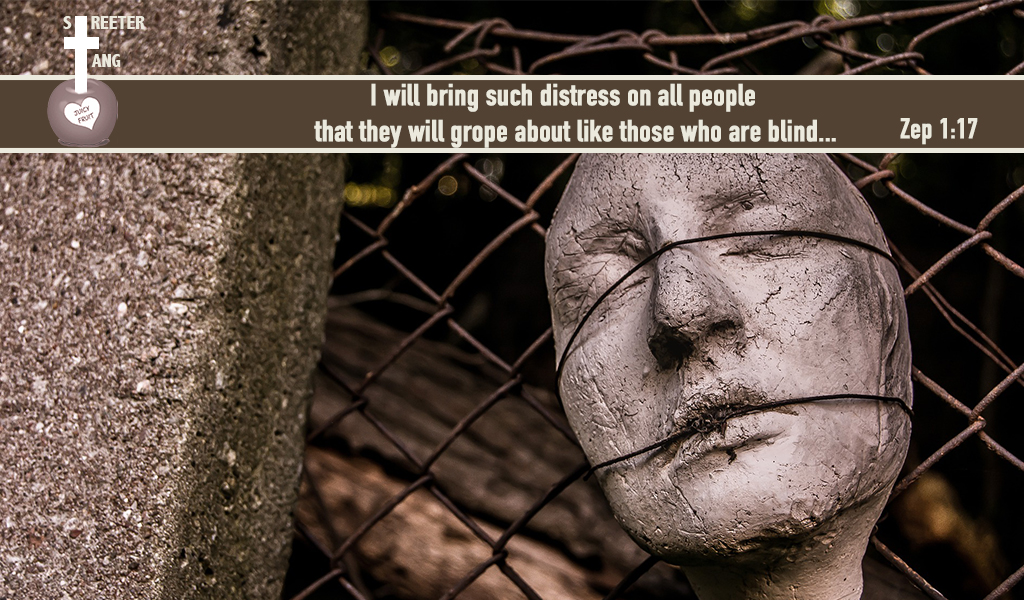 I will bring such distress on all people that they will grope about like those who are blind, because they have sinned against the Lord. Their blood will be poured out like dust and their entrails like dung: the sin of Baal, Molek and star worship Zep 1:4,5 led God to prophesy that He would punish the world for its' rebellion. In the Day of the Lord destruction would come to all—a terrible day of wrath Zep 1:14,15.
Application: God is longsuffering but He is also righteous and thus His holiness will one day require eternal justice. Don't trade a few years of sinful enjoyment for an eternity of destruction Mt 10:28.
---
.