GAVE US YOUR RIGHTEOUSNESS
AND ALL OUR SINS TOOK FLIGHT
THE SPLENDOR OF YOUR HOLINESS
WELL IT LIGHTS THE DARKEST NIGHT
FOR YOU'RE GENTLE AND HUMBLE
THE LAMB OF GOD
RETURNING AS THE LION OF JUDAH
TO RULE WITH AN IRON ROD

YOU ARE THE LORD MOST HIGH, THE LORD MOST HIGH
YOU ARE A MIGHTY TOWER, THAT REACHES TO THE SKY
YOU ARE THE LORD MOST HIGH, ALMIGHTY GOD
THE LORD MOST HIGH, HOLY, HOLY ADONAI

BOWING DOWN IN WORSHIP
YOUR SPIRIT FILLS US WITH LOVE
AND WE'RE SO THANKFUL
FOR THE BLESSINGS FROM ABOVE
GENTLE AND HUMBLE
YOU'RE THE LAMB OF GOD
RETURNING AS THE LION OF JUDAH
TO RULE WITH AN IRON ROD

CHORUS
BRIDGE
(HOLY) 4X HOLY GOD

YOURS IS THE POWER AND GLORY
YOUR WILL BE DONE ON EARTH
YOU TOOK US FROM THE MIRE
AND GAVE US A NEW BIRTH
GENTLE AND HUMBLE
THE LAMB OF GOD
RETURNING AS THE LION OF JUDAH
TO RULE WITH AN IRON ROD

CHORUS

YOU ARE THE LORD MOST HIGH, THE LORD MOST HIGH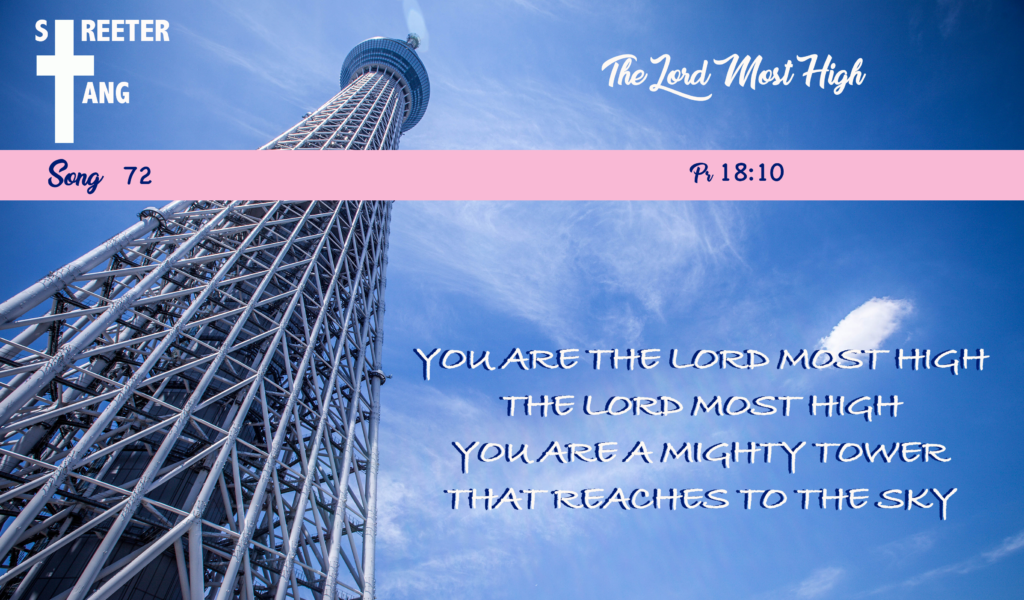 Mankind wanted to make a name for themselves by building a tower that would allow them not to be scattered over the earth (Gen 11:4). Even God realized that if man was united, nothing they planned to do would be impossible (Gen 11:6). God chose to confuse their language to prevent their goal from being accomplished.
Later, at Pentecost, God reversed the speech barrier by allowing the different nationalities (Ac 2:5) to hear in their native language (Ac 2:6,8), to prepare them to receive the Good News (Ac 2:38). God's love tower does reach to the heavens (Ps 36:5) and is the only fortress that can provide safety for mankind (Pr 18:10). God's structure is made from living stones (1 Pe 2:5) whereas man's tower at Babel used bricks, a man-made product (Gen 11:3). Indeed only the Lord is the Most High.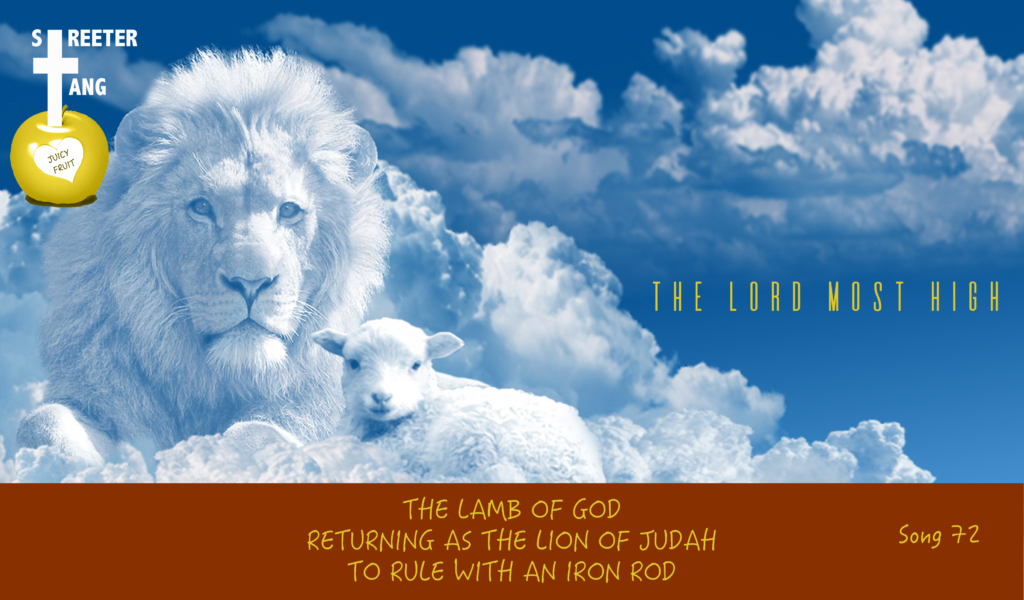 Jesus came as a humble lamb and was rejected by His people, but when He comes again, it will be as a mighty lion and He will rule with an iron rod (Rev 12:5; Rev 19:15).