I HEARD YOU CALL MY NAME
THEN ALL OF OUR MEMORIES
POURED IN AND FLOODED MY THIRSTY HEART
EVEN THOUGH WE ARE FAR APART
SO MANY MILES WE'VE TRAVELLED TOGETHER
OLD FRIEND WHAT A COMFORT
TO HEAR YOUR VOICE
IT MADE MY SOUL REJOICE
PRAISE GOD FOR THE BLESSING YOU'VE BECOME
OUR RACE IS NOT YET DONE,
THROUGH CHRIST IT WILL BE WON
YES, THROUGH CHRIST IT WILL BE WON
IT WILL BE WON
YOU ARE A GUIDING LIGHT
THAT I HAVE SEEN SHINE
EVEN IN THE DARKEST NIGHT
AND THERE YOU STOOD TO MAKE IT BRIGHT
THE LORD HAS HONORED US
WITH ALL OF THE JOY
A FRIENDSHIP LIKE OURS CAN BRING
WITH A THANKFUL HEART I SING
CHORUS
TODAY I WANT TO SAY
ALL OF THE GRATEFUL WORDS
THAT ARE IN MY THOUGHTS
LET MY SONG BE A PART
YOU ARE LOVED MY FRIEND
AND NO MATTER WHERE I AM
IN MY HEART YOU WILL GO
IN CHRIST, YOU ARE MY HERO
CHORUS
MY FRIEND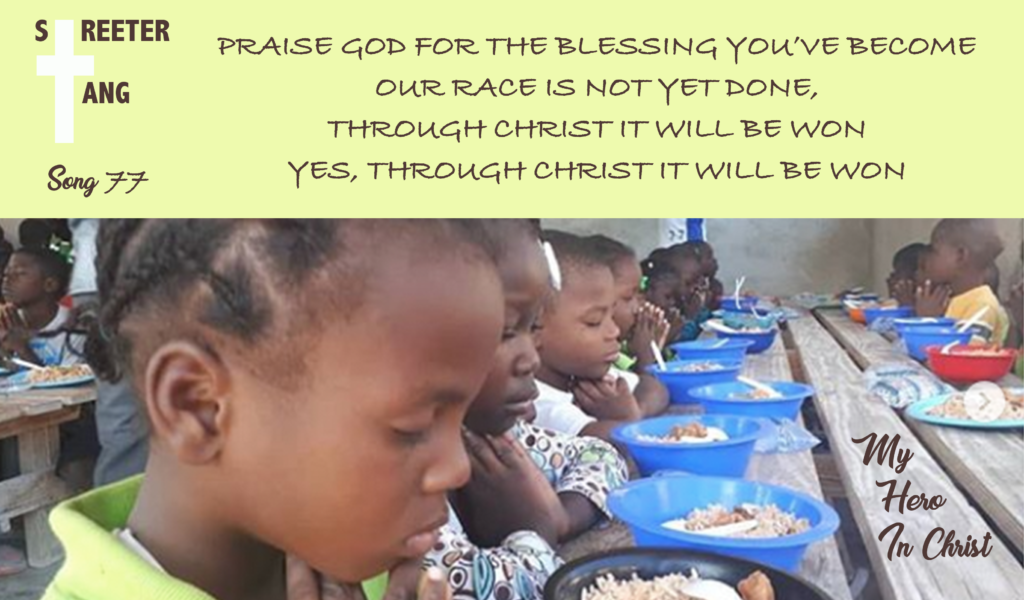 There are individuals that encourage and inspire us to give all we have for Christ, in all we do. Cheryl is one of our good friends who did just that! Don't we all want to say like Paul, "I have fought the good fight, I have finished the race, I have kept the faith" 2 Ti 4:7.