Ps 106:1-48 Sunday, August 16, 2020.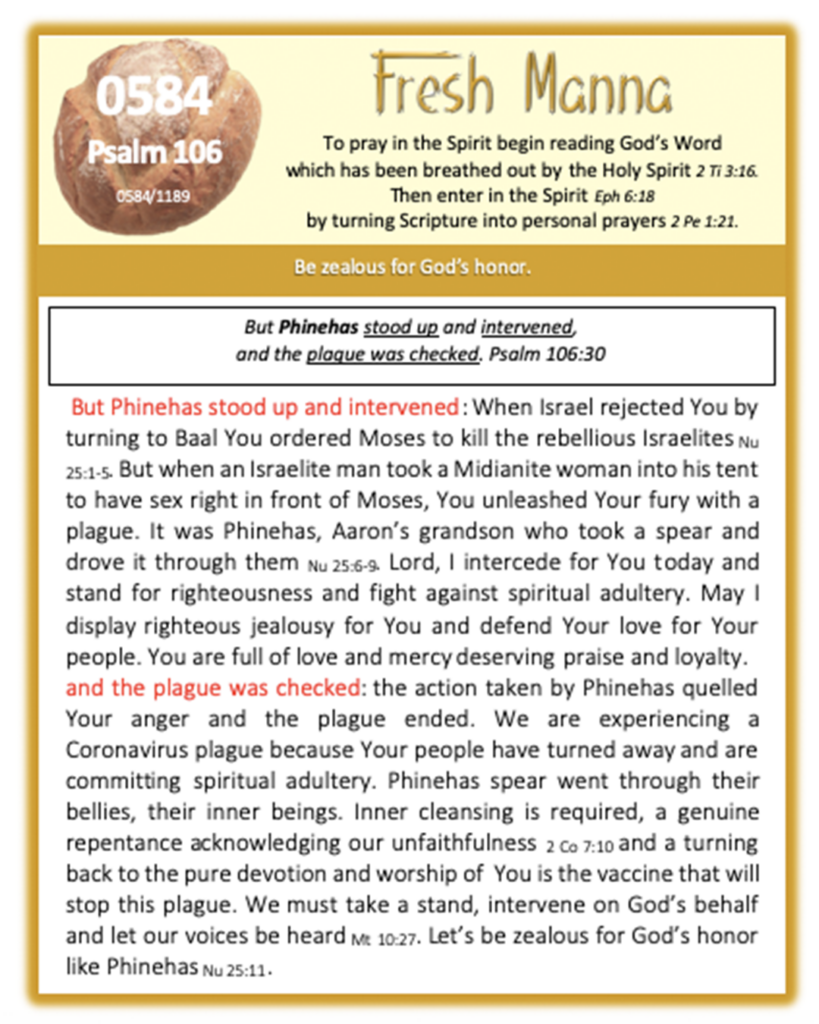 SELAH (It's the justice of God that we are called to repent)
Ps 105:1-45 Saturday, August 15, 2020.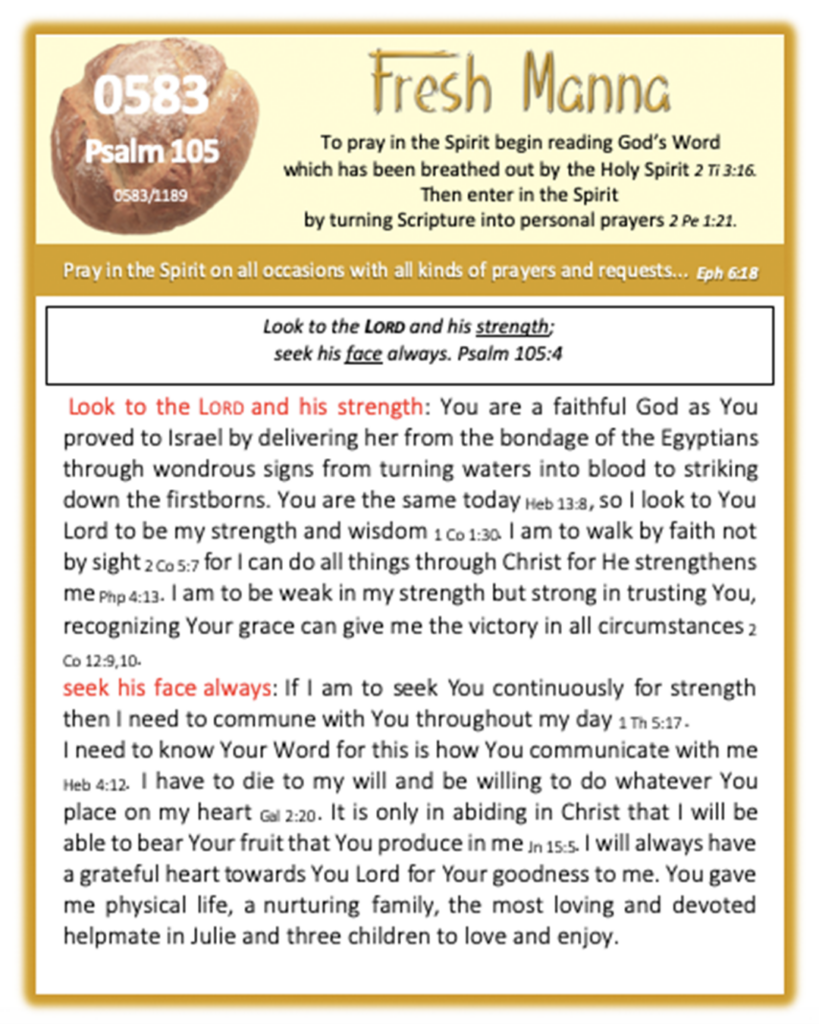 SELAH (My soul will cling to Him who gives me life)
Ps 104:1-35 Friday, August 14, 2020.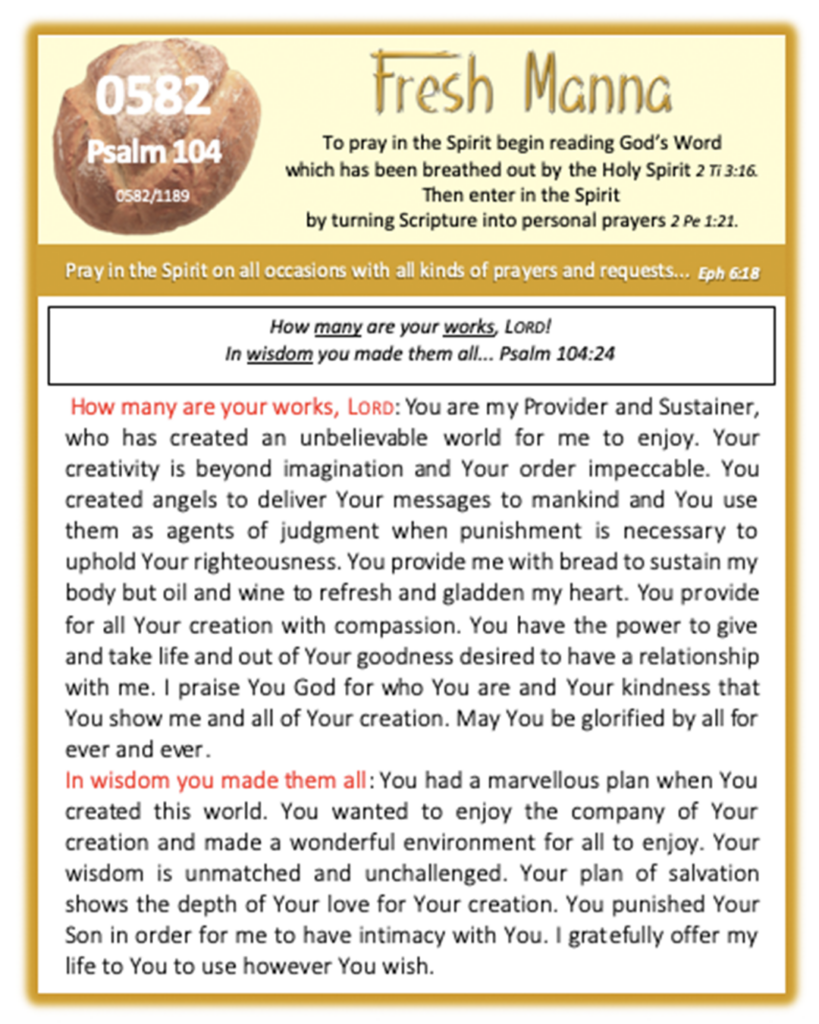 SELAH (Tell me who made it all, our God)
Ps 103:1-22 Thursday, August 13, 2020.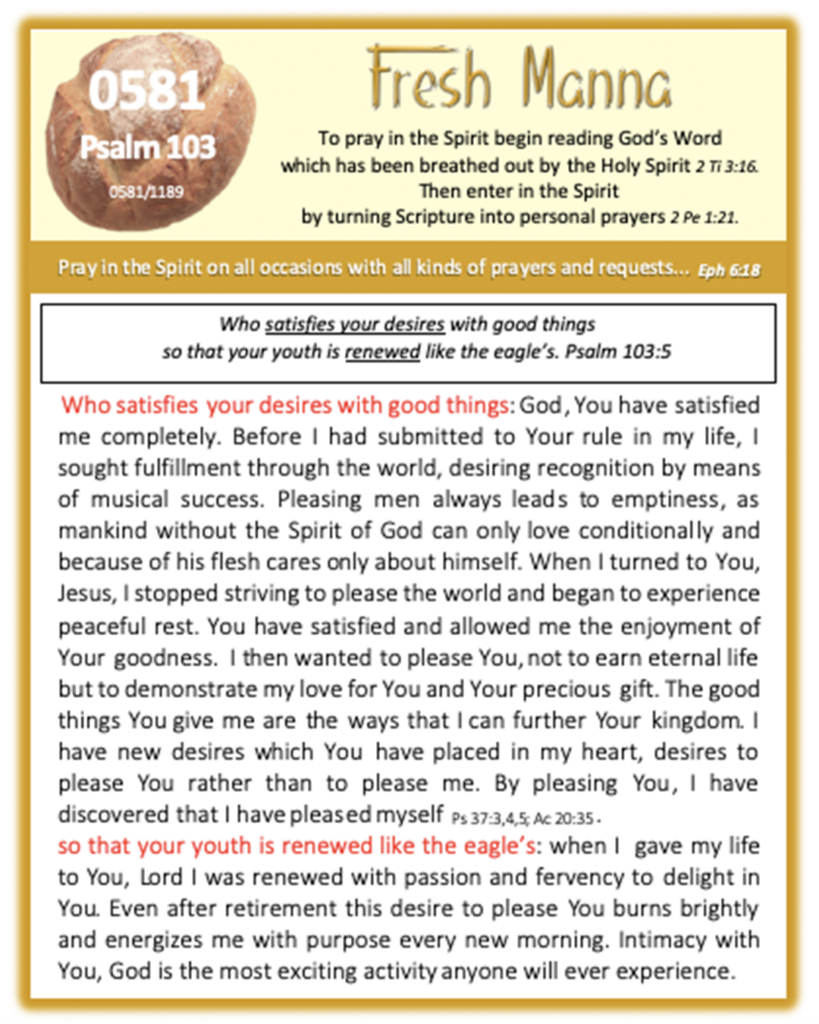 SELAH (Above my cares, above this world on eagle's wings I fly)
Ps 102:1-28 Wednesday, August 12, 2020.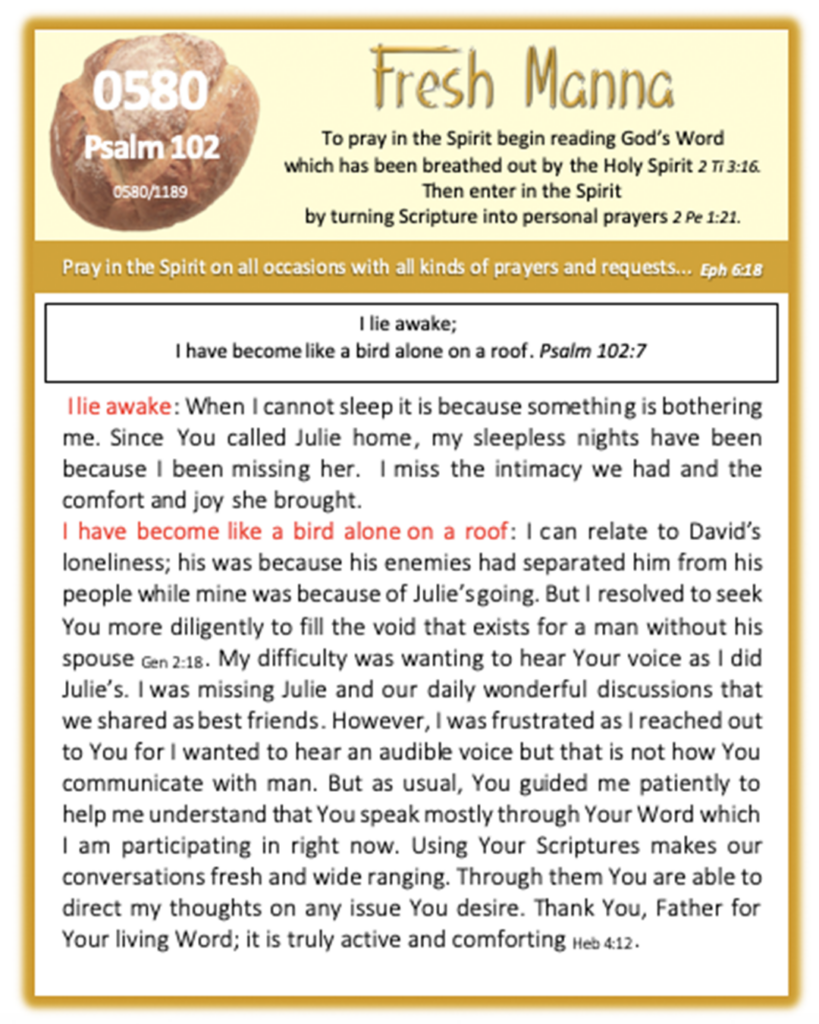 SELAH (The Lord will comfort you and hold you through your long and lonely night)
Ps 101:1-8 Tuesday, August 11, 2020.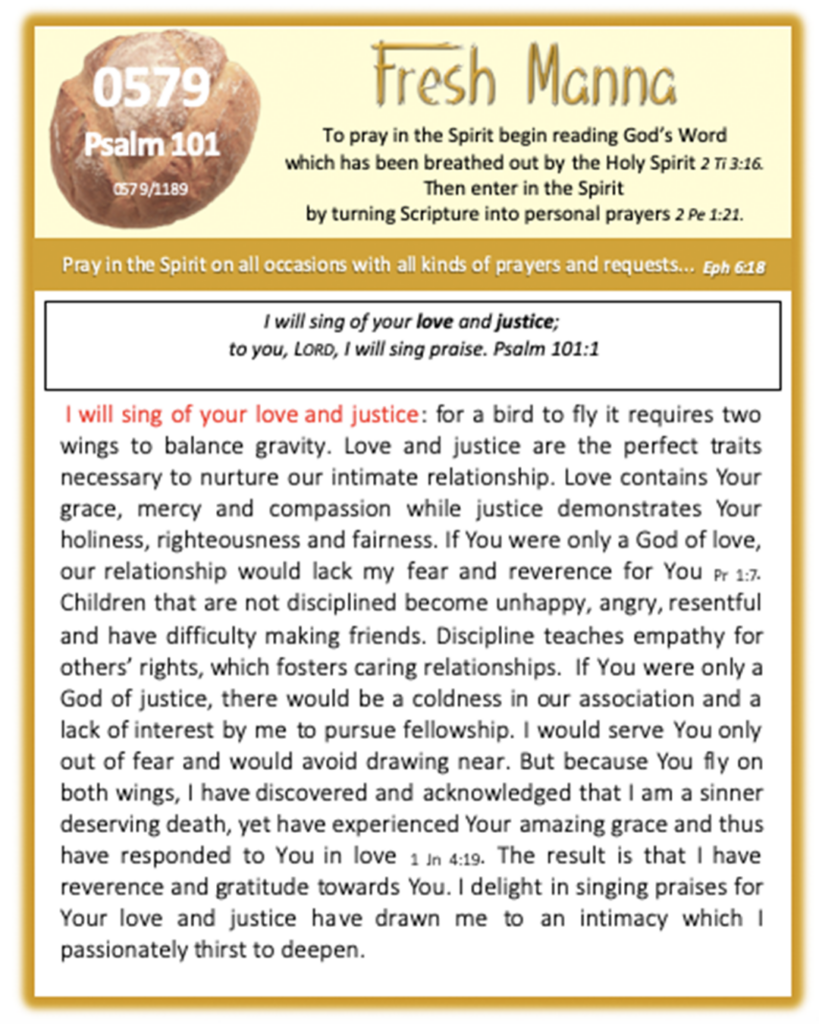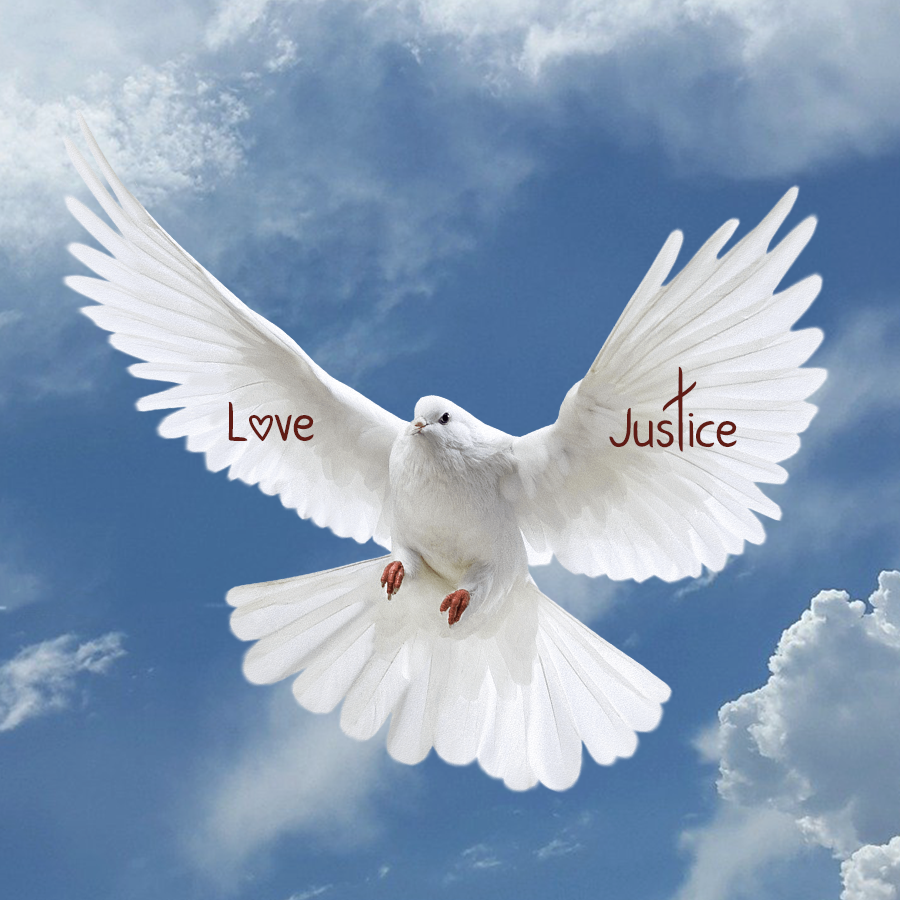 SELAH (Don't know why but You loved me)
Ps 100:1-5 Monday, August 10, 2020.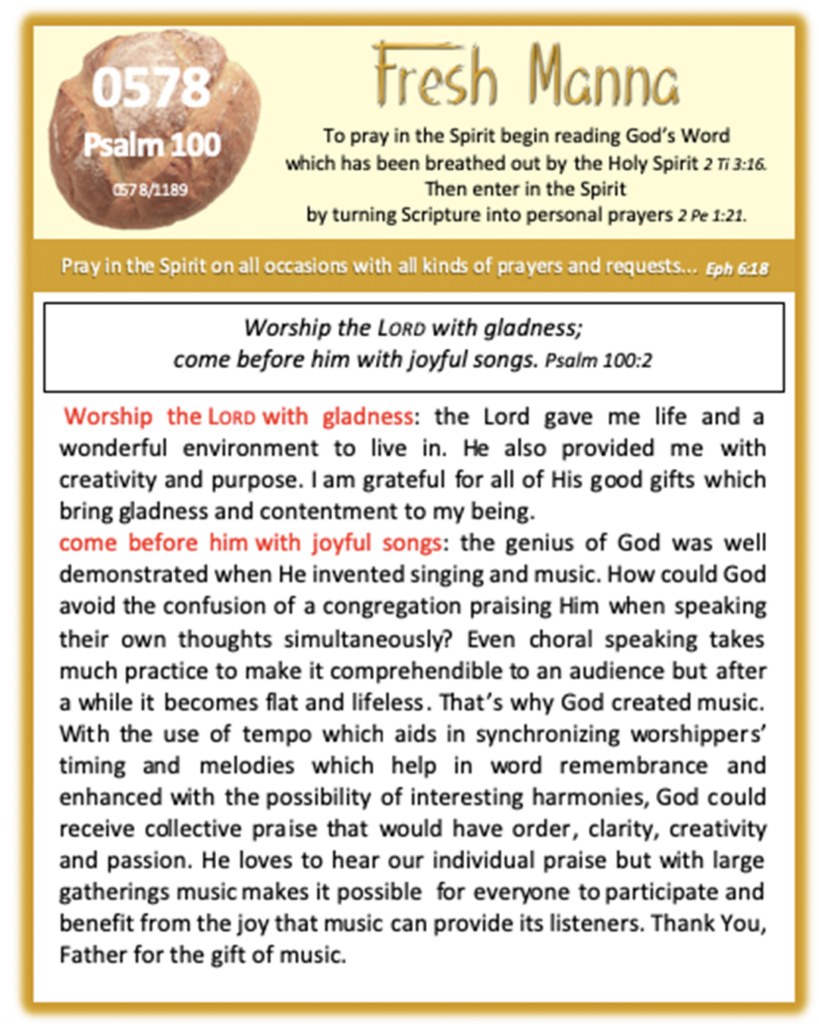 SELAH (Bought my freedom with a heavy price, oh Lord I was precious unto Thee)
Ps 99:1-9 Sunday, August 9,2020.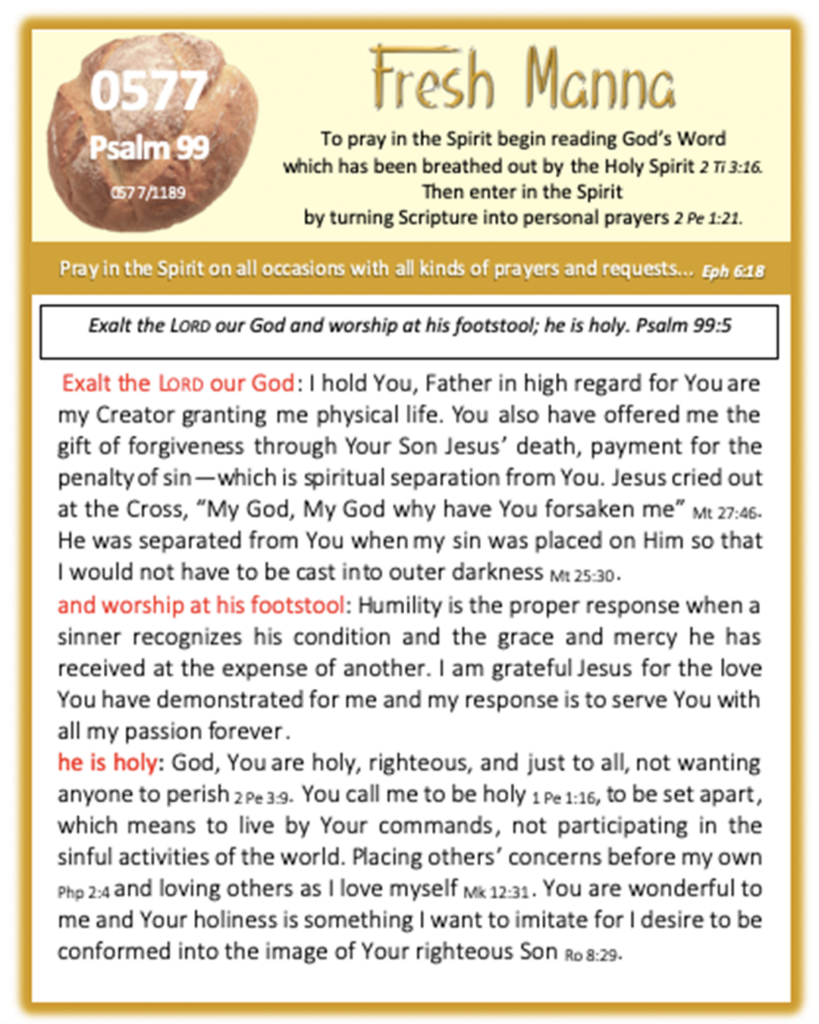 SELAH (All I ever hope to be is one day in Your presence Lord)
Ps 98:1-9 Saturday, August 8, 2020.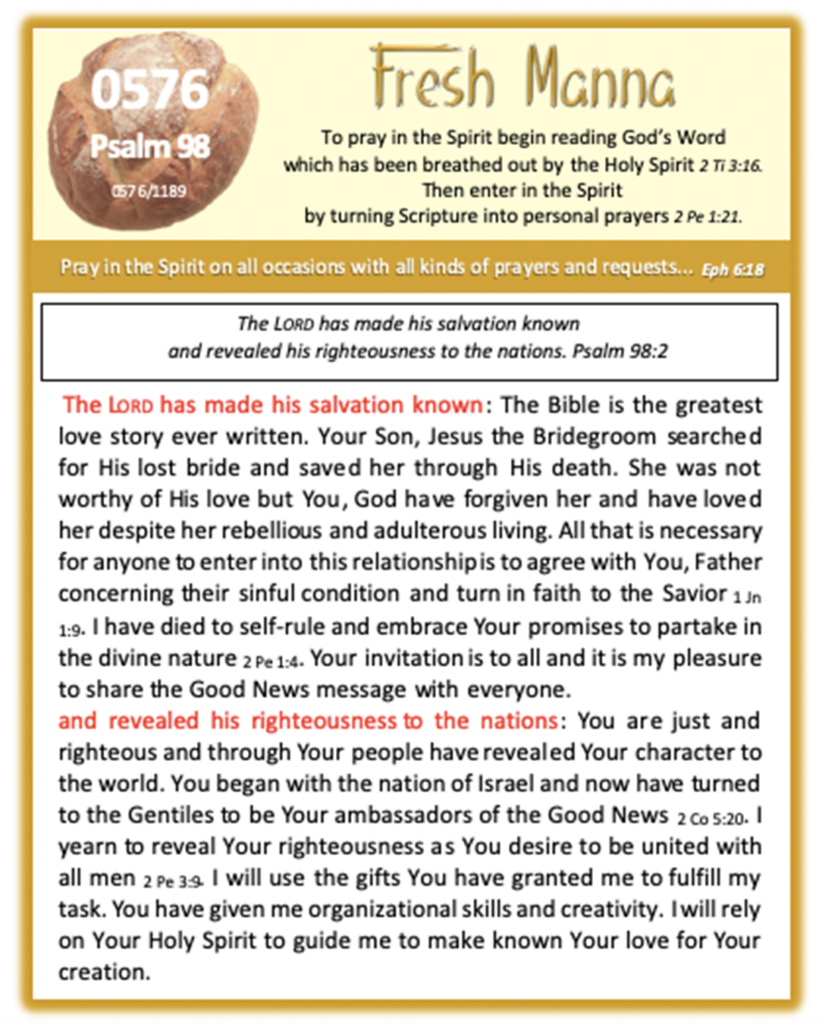 SELAH (We found our voice now and it's worth hearing)
Ps 97:1-12 Friday, August 7, 2020.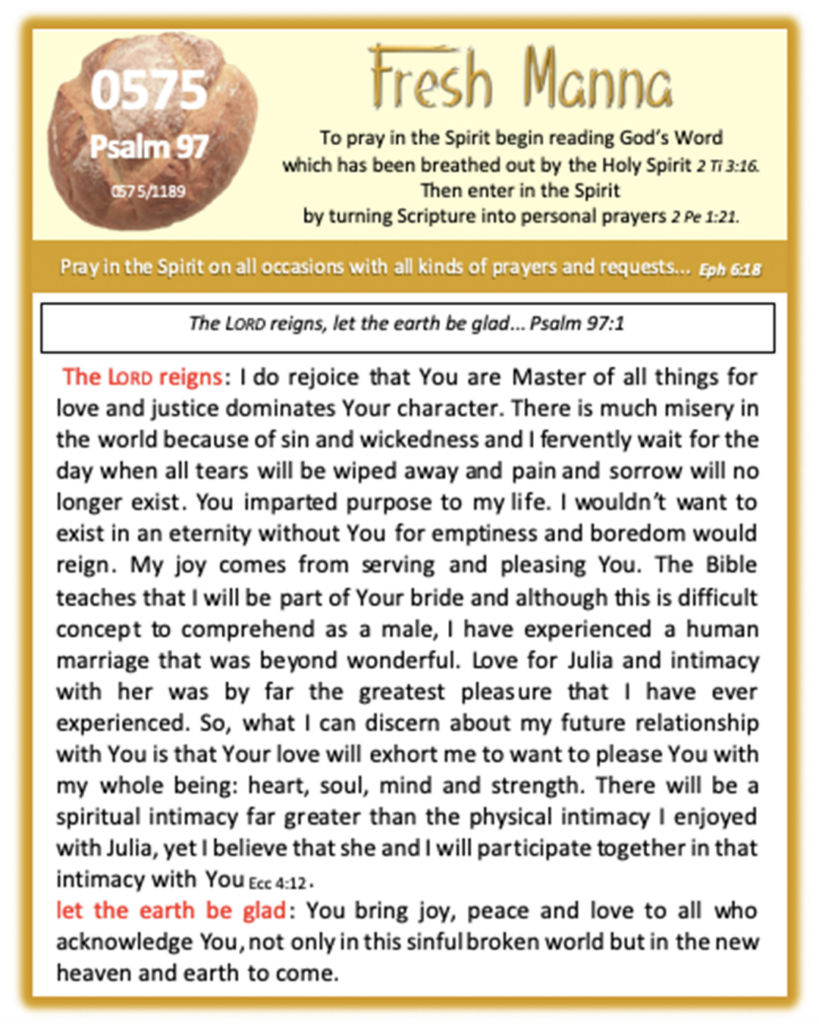 SELAH (What a wondrous God, what a wondrous sight as I behold Your power and might)
Ps 96:1-13 Thursday, August 6, 2020.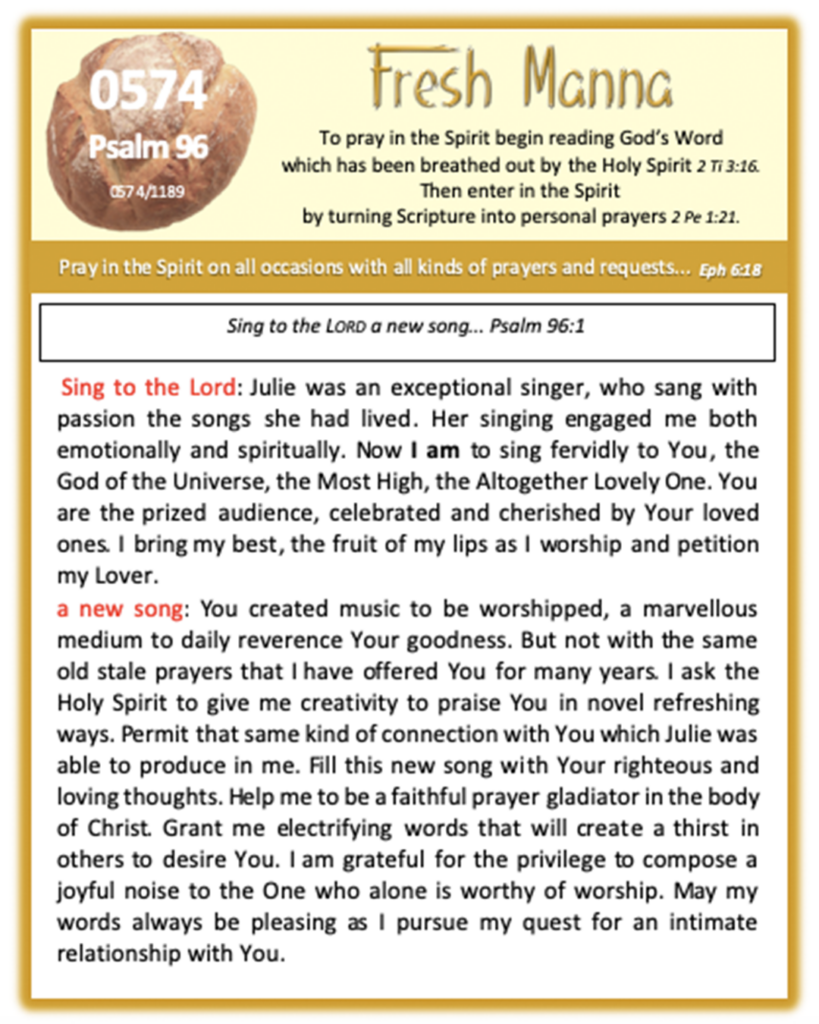 SELAH (Your creation is magnificent)
Ps 95:1-11 Wednesday, August 5, 2020.
Dt 10:21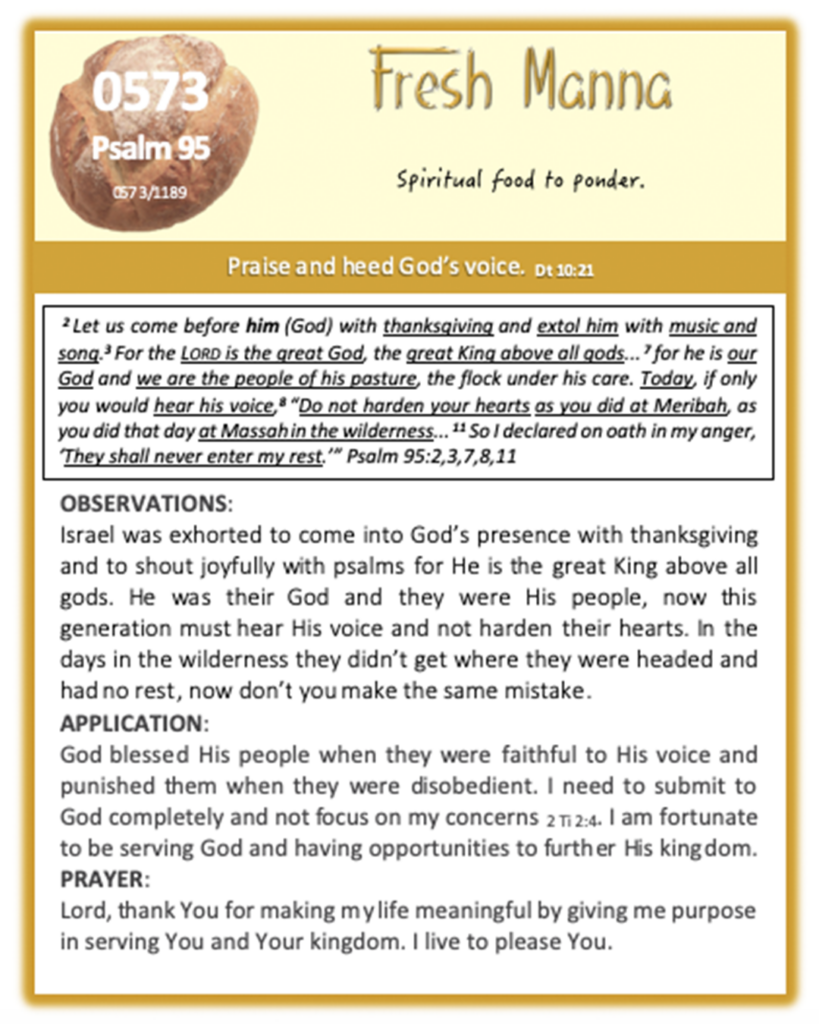 SELAH (It's not to late to heed His call because He came to save us all)
Ps 94:1-23 Tuesday, August 4, 2020.
2 Pe 2:9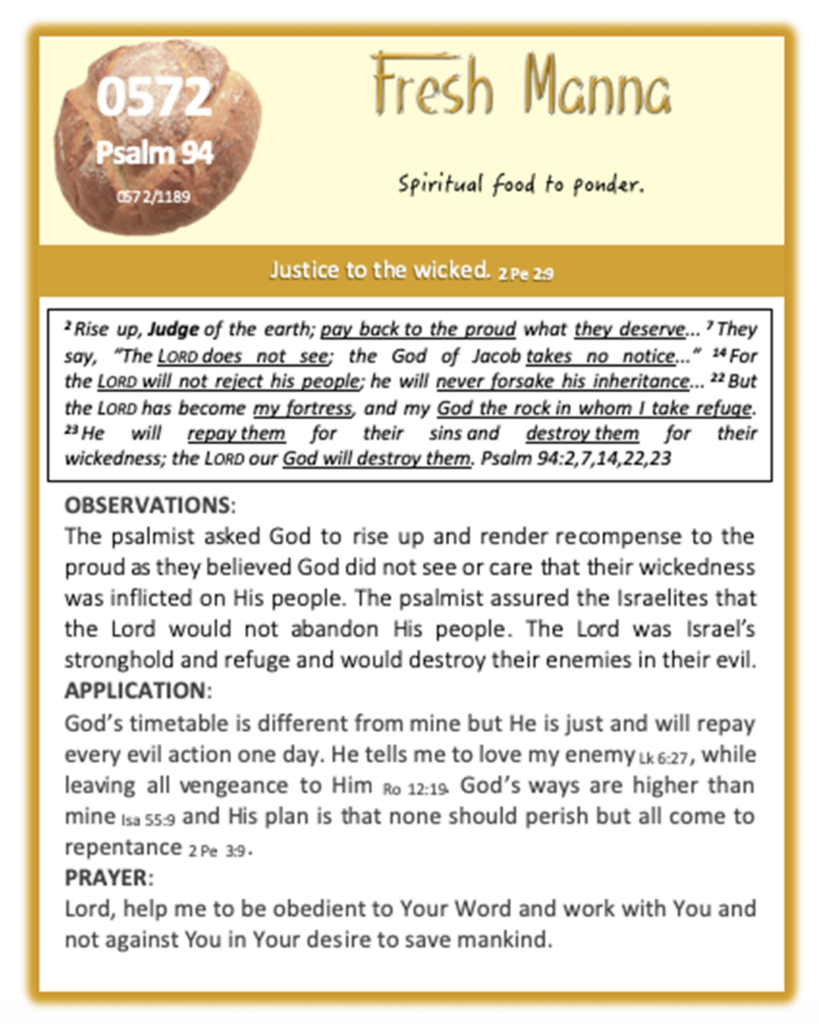 SELAH (For Your great justice I sing Your praises)
Ps 93:1-5 Monday, August 3, 2020.
Neh 9:6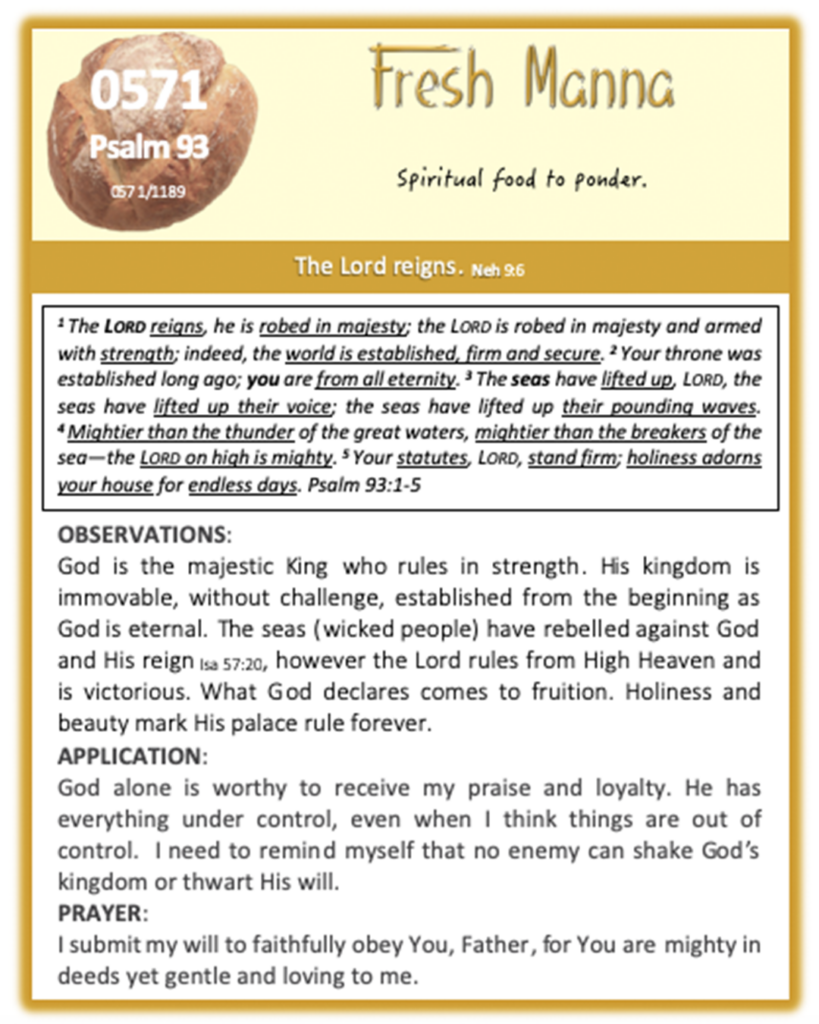 SELAH (The King of kings divine)
Ps 92:1-15 Sunday, August 2, 2020.
Jn 4:24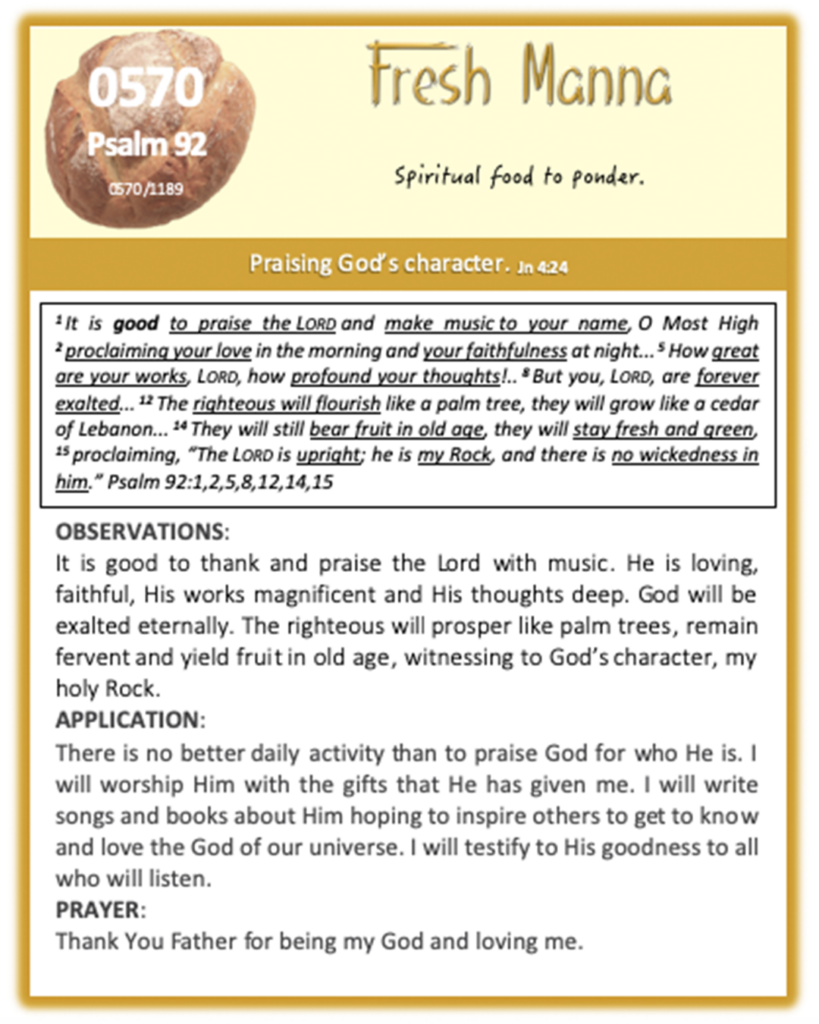 SELAH (Let me praise You every morn')
Ps 91:1-16 Saturday, August 1, 2020.
Ps 32:7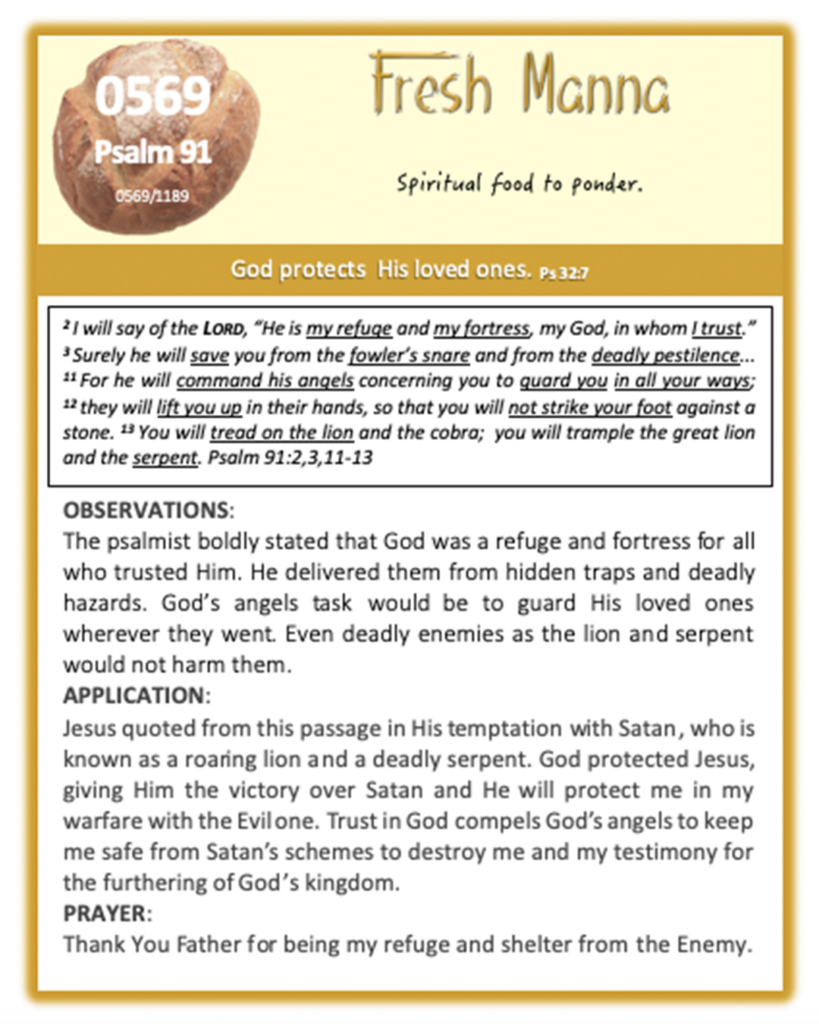 SELAH (He's the refuge from the storm)
Ps 90:1-17 Friday, July 31, 2020.
Eph 5:15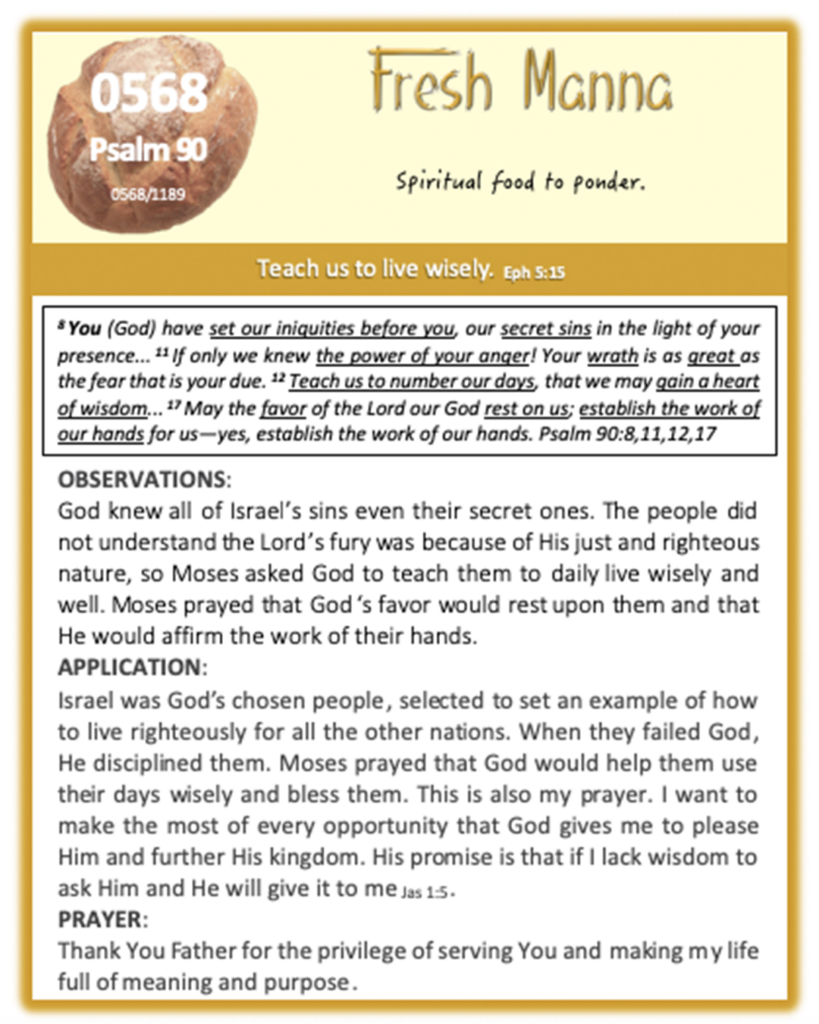 SELAH (Teach me your patience and give me wisdom Father)