WHEN THE RIVER GROWS THE FORCE IS STRONG
GOD'S LOVE IS POURED ON EVERYONE
FOR IT IS WIDE AND IT IS DEEP
FROM THE HEART OF JESUS OURS TO KEEP

GIVE THANKS TO GOD FOR HIS LOVE
GIVE THANKS TO GOD FOR GIVING HIS SON
GIVE THANKS TO GOD FOR HIS PLAN
TO PUT US ALL SAFELY IN HIS HANDS

IN YOUR DARKNESS JESUS IS THE LIGHT
WALKING ALWAYS BY YOUR SIDE 
FOR THERE WILL BE STONES TO STUMBLE UPON
BUT WITH HIM ALL FEAR IS GONE

CHORUS

LIKE SOLDIERS GATHERED ON FREEDOM'S SIDE
UNITED WE SOUND THE BATTLE CRY
FOR HE CAME FOR US AND HE DIED
NO LONGER LOST WE'RE PURIFIED

CHORUS 

BREAK

CHORUS 2X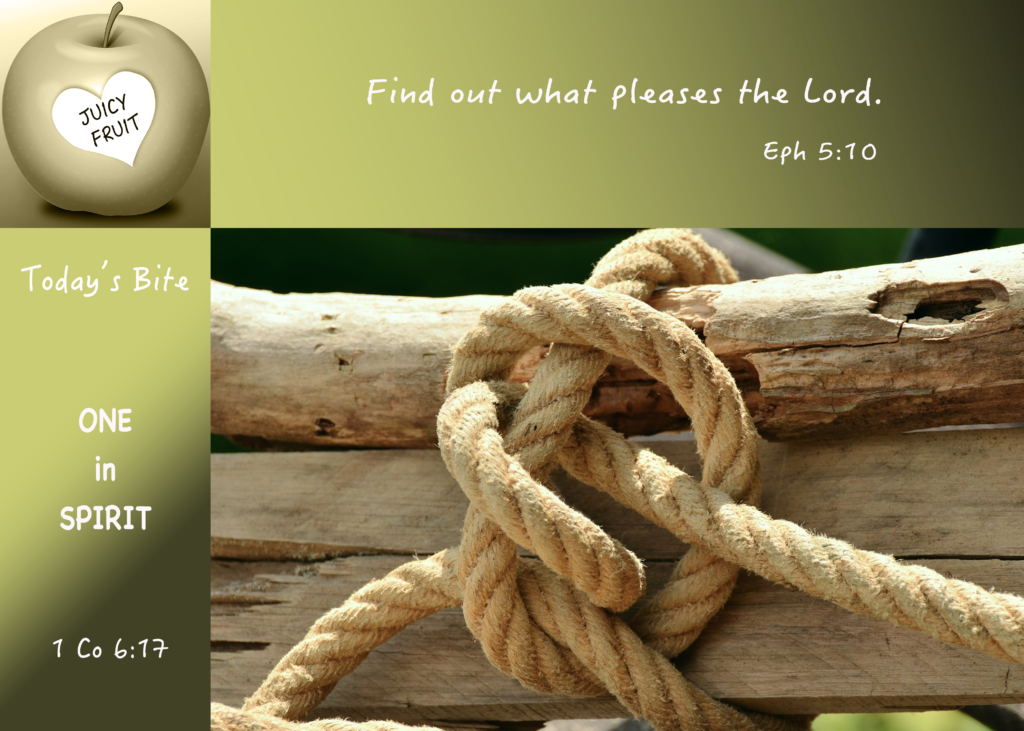 Today's Chew:
Father, I searched the Scriptures to find out what pleases You, and these things I will try to put into practice daily.
1. Praise: I will praise You for who You are and for Your love in sending Your Son to save me. Ps 113:1-3
2. Reflecting Your Light: Just as the moon has no light of itself, yet, reflects the sun's light, I will shine my light hoping others will see my good deeds and glorify You. Mt 5:16
3. Making every Opportunity Count: You tell me to be careful of how I live, being a hypocrite destroys my witness, so I will give my best in all that I do. Eph 5:15-17
4. Submitting to Others: By following Jesus' example, who submitting to You, Father, I can please You by submitting to others. This wins the favour of others and helps to promote peace in many situations. Eph 5:21
5. Praying: You created me for your good pleasure to do Your will Php 2:13. I gain intimate knowledge of You Rev 3:20 when I commune with You constantly 1 Th 5:17.