I WAS IN DARKNESS MANY YEARS
BLIND TO THE WONDER OF YOUR BIRTH
BUT NOW WHEN I SEE A SPARROW
IT REMINDS ME OF MY WORTH
STRIPPING THE STRONG MAN OF HIS TITLE
YOU GAVE LIFE BACK TO ME
YOU OPENED MY HEART TO SEE YOUR GLORY
AND FILLED IT WITH JOY AND WITH PEACE
YOU ARE THE SHEKINAH GLORY
THE KING OF KINGS DIVINE
WORTHY OF MY HEART AND SOUL
AND ALL MY STRENGTH AND MIND
I DON'T WANNA STAY A BABY
I DON'T WANNA BE A YOUNG MAN
I WANNA BE A FATHER
AND WALK WITH YOU, HAND IN HAND
A BABY ONLY KNOWS YOU LOVE HIM
A YOUNG MAN, YOUR VOICE HE'S HEARD
BUT A FATHER KNOWS YOU DEEPLY
AND HAS LIVED THE PAGES OF YOUR WORD
CHORUS
I WANT TO GROW IN GRACE AND LOVE
AND STAND IN YOUR RIGHTEOUS LIGHT
PICK UP MY CROSS AND NOT COMPLAIN
LIVE BY SPIRIT, NOT BY MIGHT
I'LL GIVE YOU THE GLORY EVERY DAY
WITH A HEART THAT'S FULL OF THANKSGIVING
FOR THERE'S NO MEASURE THAT CAN HOLD
ALL THE MANY BLESSINGS I'VE BEEN LIVING
CHORUS 2X
WORTHY OF MY HEART AND SOUL
AND ALL MY STRENGTH AND MIND
ALL MY STRENGTH AND MIND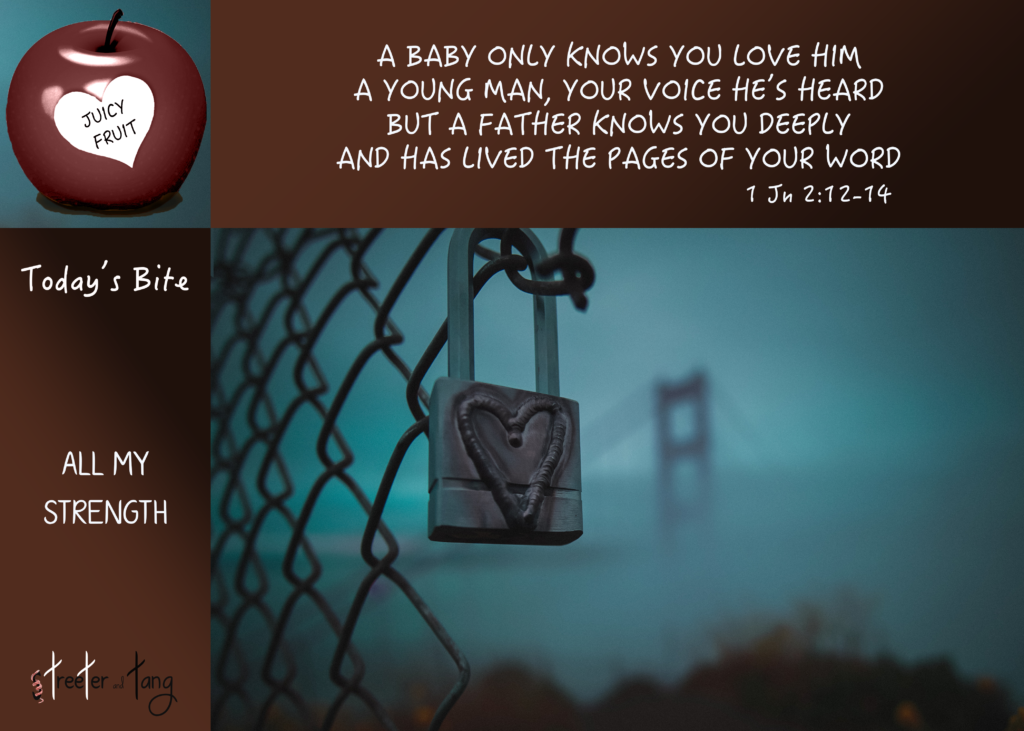 Knowing God comes in many stages. There is "baby faith," 1 Jn 2:12,14 where all one knows is that God loves him or her and little else. They are not familiar with the Scriptures, have not experienced His comfort in trials and have rarely spoken to God in prayer.
Then there is the "young man's faith," 1 Jn 2:13,1 where one is getting acclimatized to hearing God's voice and obeying His will. This believer is in the process of searching the Scriptures to learn more about God and His will.
Finally, there is "father faith," 1 Jn 2:13,14 where one has spent most of his or her time communicating to God in prayer, has thoroughly read and meditated on God's Word and has been through many trials in the presence of our Lord. All of his or her heart, soul, strength and mind is spent to please the King of kings Divine. What a wonderful place to strive to attain!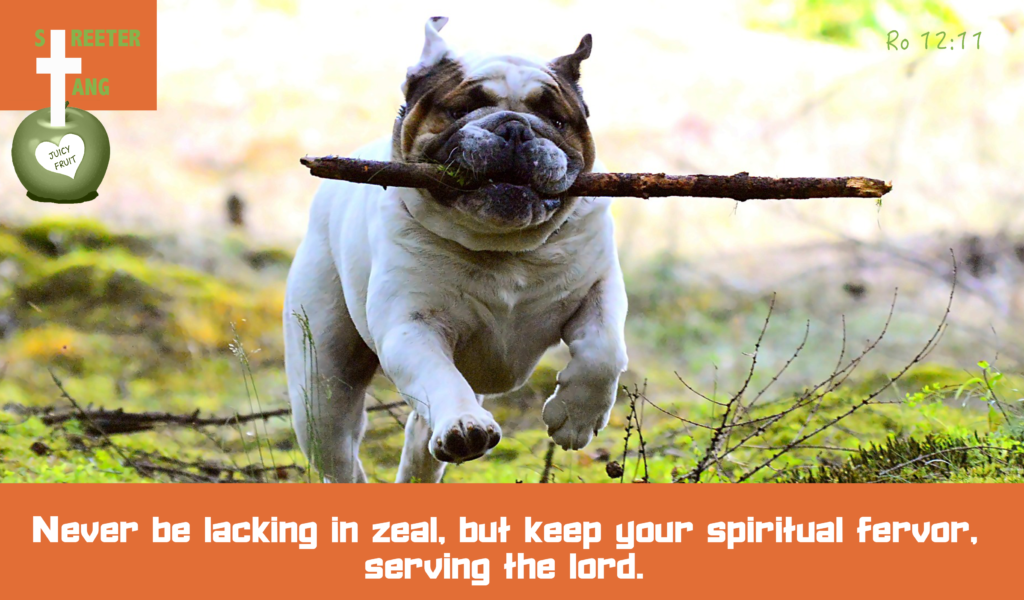 Be a bull dog for God. Never lose your fervor when serving the Lord, for you will be well rewarded for faithful service (Mt 25:23).