REMEMBER PAUL IN THE MIDNIGHT HOUR
SINGING PRAISES THROUGH HIS PAIN
THANKFUL TO BE CALLED INTO LIFE'S BATTLE
FOR THE GREAT I AM, THE KING OF KINGS

WHEN THE DARKNESS FALLS UPON US
AND NOTHING SEEMS TO BE GOING RIGHT
THE LORD IS OUR FORTRESS AND OUR REDEEMER
IN THIS WORLD YOU ARE THE WAY AND THE LIGHT

ALL THINGS ARE POSSIBLE THROUGH YOUR MIGHT
WE LIVE BY FAITH AND NOT BY SIGHT
BUCKLE UP FORchorus 1,2,4/WITH3 JESUS AND HIS TRUTH
ALL POWERFUL GOD WE TRUST IN YOU

AGAINST THE FEAR THAT WOULD PIERCE OUR HEART
YOU ARE OUR RIGHTEOUS STEDFAST SHIELD
YOU GAVE US THE HELMET OF ETERNAL SALVATION
AND IN OUR HANDS A DIVINE SWORD WE WIELD

CHORUS

THERE IS NO ENEMY WHO CAN STAND
NO LIE THAT CAN EVER REPLACE YOUR TRUTH
WITH YOU WE MOUNT UP ON WINGS LIKE EAGLES
AND IN OUR WEAKNESS WE ARE RENEWED

CHORUS 2X
WE TRUST IN YOU, LORD
WHAT IS IMPOSSIBLE FOR MAN
IS POSSIBLE WITH GOD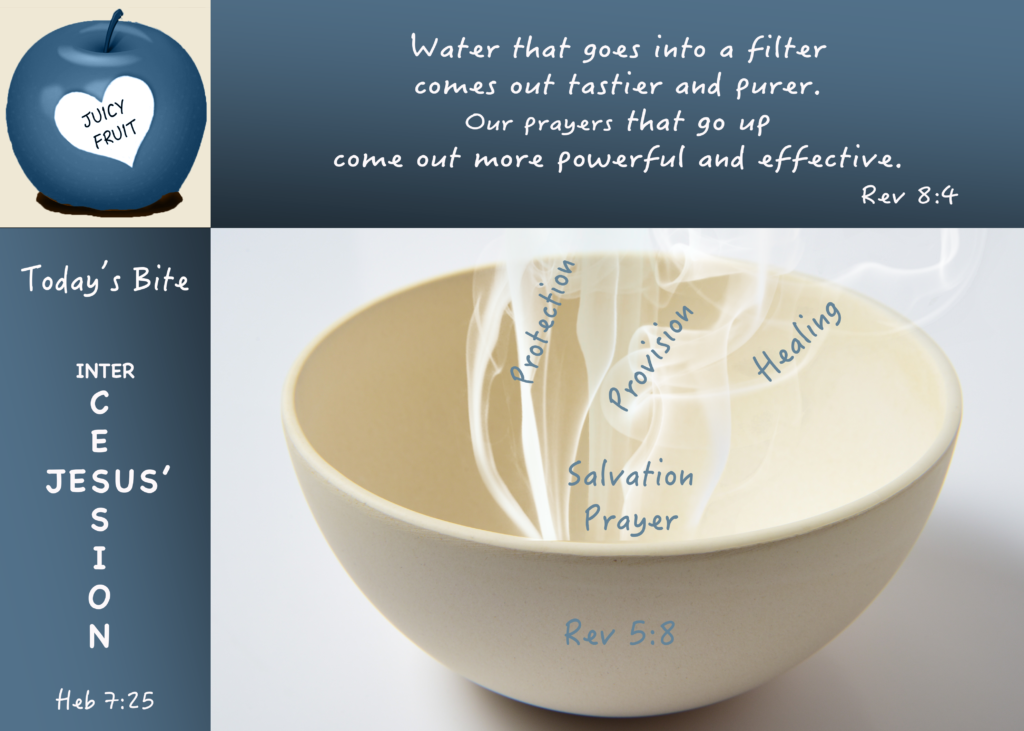 The Tabernacle was a model of Jesus' intercessory prayer for us. The High Priest was the only one allowed to make sacrifices and prayers on behalf of the people. He entered the Holy of Holies wearing a breastplate of twelve precious stones representing the twelve tribes of Israel. It was placed over his heart. The model was a picture of Jesus our High Priest, who intercedes on our behalf, as He holds us (his Bride) close to His heart.
The smell from the animal sacrifices made the air quite putrid and offensive, so the High Priest would disperse incense changing the room odor to a pleasing aroma. Our prayers are upgraded by Jesus, who intercedes on our behalf and presents them to His Father to be a pleasant smell (…since he (Jesus) always lives to make intercession for them Heb 7:25). Jesus did this as a man on earth (interceding for Peter before Satan tempted him Lk 22:32 and now continues to advocate for us in heaven 1 Jn 2:1).
Our lives are a Christ-like fragrance rising up to God…2 Co 2:15 NLT.
…Each one had a harp and they were holding golden bowls full of incense, which are the prayers of God's people Rev 5:8.