I'VE GOT SON SHINE 
ON A CLOUDY DAY
AND WHEN I'M CONFUSED
I'VE GOT THE TRUTH AND THE WAY

I GUESS YOU SAY,
WHAT CAN MAKE ME FEEL THIS WAY

MY LORD,
TALKING 'BOUT THE HOLY ONE, MY LORD

I'VE GOT SO MANY BLESSINGS
THE RICH ENVY ME
I'VE GOT A SWEETER SONG
THAN THE SLAVES SET FREE


CHORUS OOOH BREAK

I DON'T NEED NO MONEY
FORTUNE OR FAME
AND I'VE GOT ALL THE RICHES IN CHRIST
THAT ONE SOUL CAN CLAIM

AH HAH OOH OOH OOH

JESUS MY LORD, AH
JESUS, HE IS MY LORD, MY KING
JESIS, HE IS MY LORD, MY EVERYTHING
HE IS MY SHEPHERD, HE IS MY BREAD
RAISED THE SINNER FROM THE DEAD
MY KING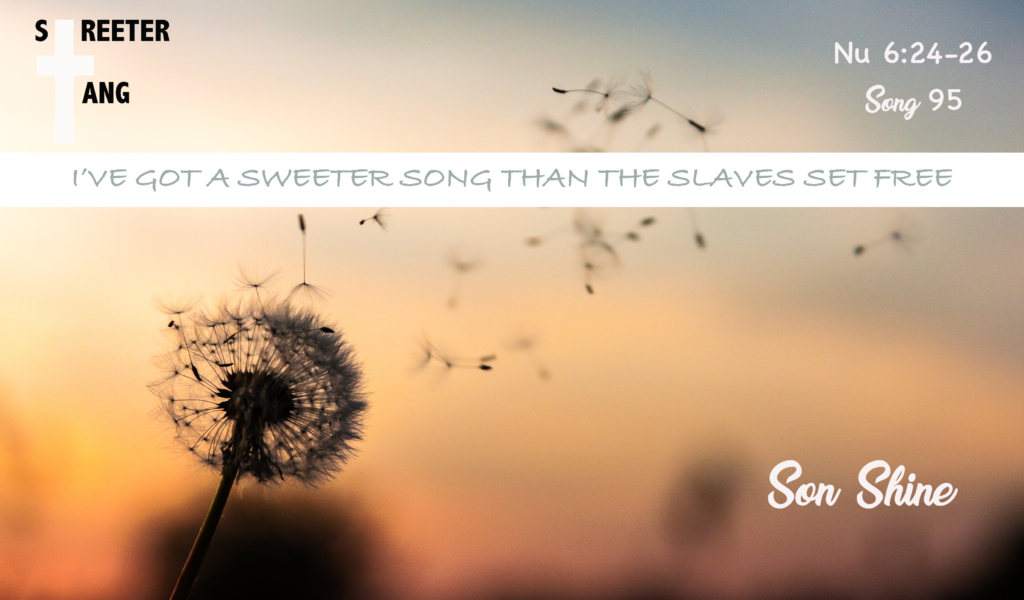 Jesus said: If the Son sets you free, then you are free indeed (Jn 8:36). Free to love God the way you were created to love and free to enjoy all of God's creation and His wisdom. Jesus is the light of the world (Jn 8:12) and He is more than willing to enlighten you to truth. The more you learn about God's Word the more you will begin to comprehend God's lavish love for His children. It's a journey that you begin when pride is washed away and Christ is received as Savior and Lord. The best is yet to come for this journey will last throughout eternity.