I WORSHIP YOU LORD,
HOLY ONE, MOST HIGH
I GIVE YOU ALL PRAISE,
FOR YOU HEAR MY CRIES
YOU GIVE ME YOUR LIFE,
I GIVE YOU MINE
THE CURTAIN IS TORN
NOW THERE IS NO DIVIDE
JESUS, I LOVE YOU,
YOU'RE THE ONE I ADORE
YOU'RE THE PASSOVER LAMB
YOUR BLOOD COVERS MY DOOR
SING IT WITH ME CHILDREN,
SING WITH ME NOW
JESUS, I LOVE YOU,
IN PRAISE HUMBLY I BOW
JESUS, I LOVE YOU
AND ALL THE WORDS YOU SAID
THEY RISE UP TO MEET ME
DAILY THEY ARE MY BREAD
CHORUS
JESUS, I LOVE YOU
LET US MEET IN PRAYER
ON YOU I CAN REST LORD
YOU CARRY MY CARES
CHORUS 2X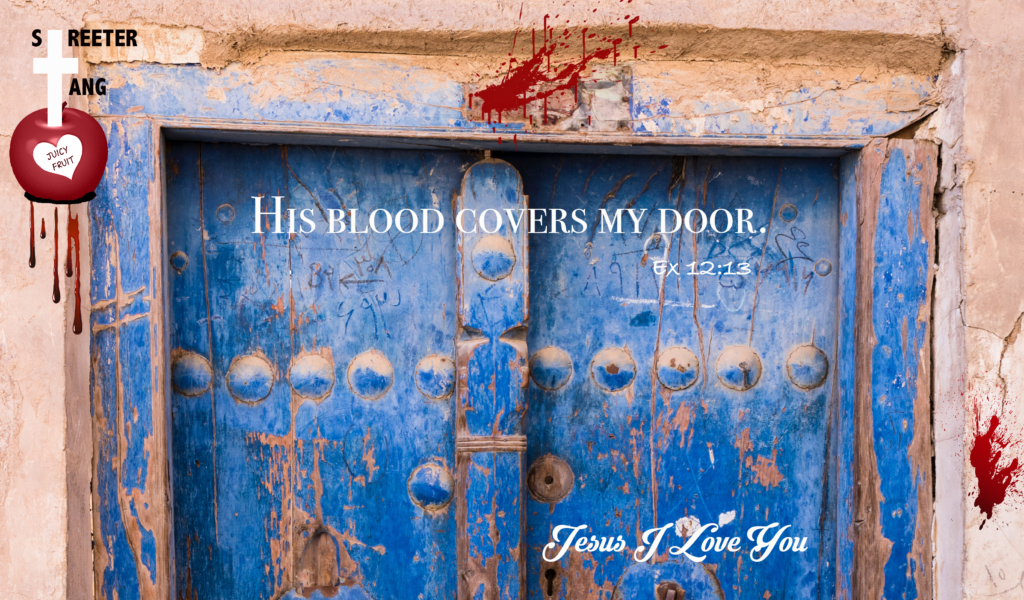 God gave us a vivid picture of salvation through His Passover feast. The Angel of Death passed over each Israelite home because they had the blood placed on their door Ex 12:23 NLT. However, no Egyptian home was aware of the applied blood and consequently their firstborn were killed.
This spiritual truth is in effect today. When anyone places their trust in Jesus' shed blood, they are saved Jn 3:16 from the second death Rev 21:8 as God has "passed over" their sins Heb 10:17. It is a free gift Ro 6:23 that excludes any human work Eph 2:8,9. If we try to add to Jesus' sacrifice, we nullify our salvation Ro 4:4,5. A gift is free but wages earned require payment. If anyone believes that they have earned part of their salvation, they have not received the true Gospel Ro 11:6.
For many, only trusting in Jesus' sacrifice seems too good to be true, so they try to add to Christ's finished work Gal 2:21. Good works demonstrate our love for God's marvellous salvation Eph 2:10, but should not be pursued to try to obtain salvation.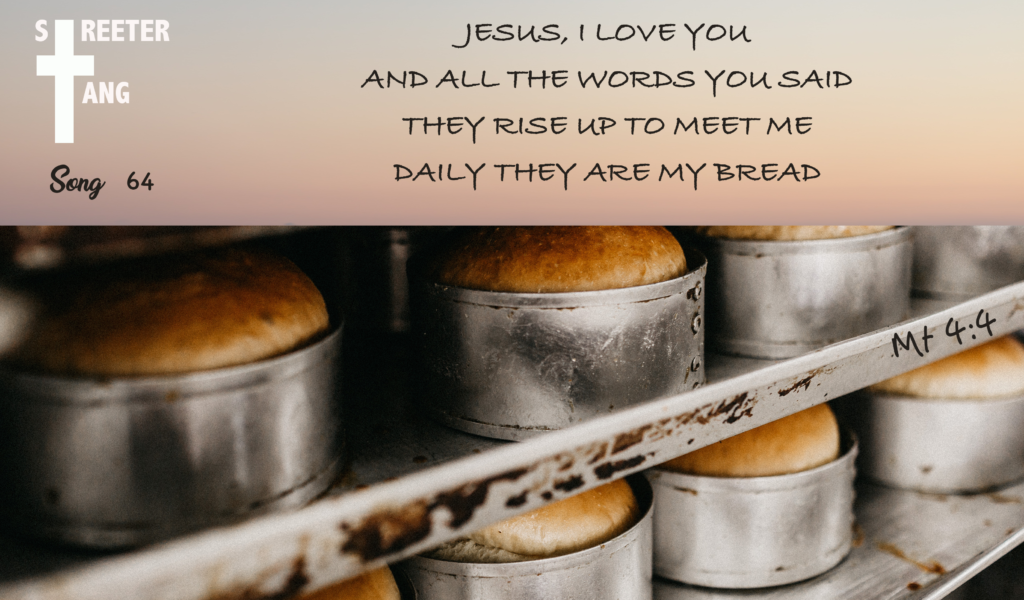 Jesus told us that we cannot sustain our lives just on physical bread. We need to feed our inner man with the bread of God, scriptures (Mt 4:4). Julia acknowledges this truth by using the comparison of rising bread to the filling of her spirit with the daily encouraging words of God.