YOU LAID THE CORNERSTONE OF THE EARTH 
YOU GAVE ME LIFE AND A NEW BIRTH 
FOR OUT OF THE DARKNESS THERE CAME LIGHT 
YOU DID IT ALL THROUGH YOUR POWER AND MIGHT 
LORD, YOU CARVED THE MOUNTAINS AND SHUT UP THE SEA 
YOU HUNG EACH STAR THAT SHINES OVER ME 
MY HEART OF STONE IS NO LONGER DEAD 
I BOW DOWN BECAUSE YOU SAID 

I AM GOD ALMIGHTY 
I AM YOUR KING FOREVER 
THERE IS NO OTHER SAVIOUR 
THE FIRST AND THE LAST, I AM (2X) 

YOU ORDERED THE MORNING AND PLACED THE DAWN 
YOU KNOW WHEN EVERY CHILD IS BORN 
ACROSS THE EARTH YOU SCATTERED THE WIND 
YOU WATER LAND WHERE NO MAN HAS BEEN 
YOU'RE THE CREATOR OF EVERYTHING 
FOR YOU IN DEATH THERE IS NO STING 
MY FREEDOM YOU BOUGHT EVEN AS YOU BLED 
I BOW DOWN FOR YOU SAID 

CHORUS 

I SURVEY THE WHOLE EARTH 
I AM YOUR KING FOREVER 
I KNOW EACH MAN'S WORTH 
THERE IS NO OTHER SAVIOUR 
I AM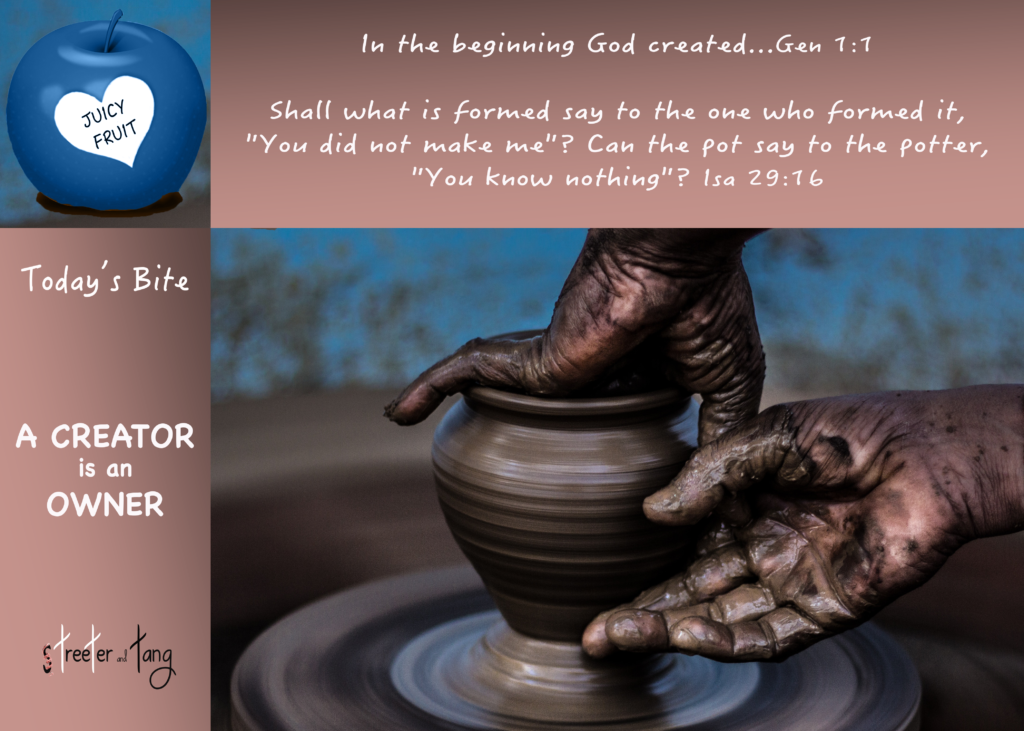 A creator is the owner of his creation. If I write a song or paint a picture or craft a chair, I have the right to do whatever I want with my creation. I can destroy it, or sell it, or give it away as a gift, for my creation belongs to me. God is not only the Creator of you and me but of the entire universe. He is the owner (Ps 50:10). We were created for His good pleasure (Rev 4:11 KJV; Col 1:16). So, if we decide not to obey His plan and rebel against Him, He has the right to do whatever He wants to do with us. The Bible tells us that those who reject God, will be separated from God in eternity (Rev 20:15).
Our sin has already separated us from God (Jn 3:36; Eph 2:1,2), but His loving plan purchased us back through Jesus' sacrifice. You were bought at a price. Therefore, honor God with your bodies (1 Co 6:20). A grateful heart will do just that and acknowledge that we belong to God and are loved by Him.