MORE MENU ITEMS:
WHAT LIFE IS ALL ABOUT
In one short verse, Tang summarizes what is in every heart that pumps.
I'VE GOT DREAMS AND I'VE GOT THOUGHTS
AND I'VE GOT A LIFE TO SHARE
I'VE GOT A HEART THAT WANTS TO LOVE
AND A HOPE THAT SOMEONE CARES
We all have a desire to be known, to share the love within with someone who is responsive to our call.
Tang sings, "Hear me", the cry of every individual desiring validation of worth. For most, they turn to the world to seek this approval from imperfect, fallible individuals, who cannot deliver what they do not possess: unconditional love and acceptance.
Jesus, the creator of all things, Jn 1:3 can and will love us unconditionally Lk 23:34, and desires to give meaning to our lives Jer 29:11 and fulfill our yearning to be known 1 Co 8:3. He meets all of our needs Php 4:19 while providing a purpose to live passionately for him 1 Pe 2:9.
This life is transient, brief; but the next one is eternal. We're living in the "dot" but after this comes the "line" that never ends. How we use our time now will determine where, and in which manner we will experience eternity. Therefore, is it not wise, to please the One who truly loves us and will control our eternal destiny Mt 10:28?
He Loves You
2 Pe 3:9
TWO SIDES OF SALVATION:
Jesus asked the question: "Whose image is this? And whose inscription?" Since it was Caesar's, Jesus' answer was to give to Caesar what belonged to him and to give to God what belonged to God Mk 12:16,17. Adam was created by God, in His image Gen 1:27, thus, belonging to God. He was able to communicate with the Lord directly Gen 3:9,10. However, Adam's sin triggered spiritual death Gen 2:17; the Holy Spirit departing because of sin Isa 59:2, and physical death Gen 5:5 (the spirit departing the body Jas 2:26 and returning to God, while the body returning back to the ground Ecc 12:7). Everyone since, has been born in the image of man—spiritually dead Gen 5:1,3, but, because of God's goodness and grace, He restored temporary fellowship with mankind through the sacrificial system—killing of an animal Gen 3:21 to cover sin. God's ultimate plan was to judge sin and reestablish our relationship wholly and permanently. He accomplished this by sending His Son, Jesus, to take on man's nature and pay the penalty of sin through His substitutionary death Php 2:6,7,8. To receive this gift, one must belief the Gospel message.
Jesus' crucifixion paid sins' debt and granted forgiveness Heb 9:22 to all who believe Jn 8:24 and repent Ac 3:19 making Jesus, "Saviour" of their lives. His resurrection provided spiritual life, to all who receive Jesus Jn 1:12—who turn to God and die of self-rule Ro 6:4 making Jesus, "Lord" of their lives Ro 10:9. The one who repents and turns to God, is granted forgiveness and a new life Col 2:13, 2 Co 5:17.
The renunciation and crucifixion of sin grants us forgiveness.
The renunciation and crucifixion of self grants us life.
Click on image to enlarge.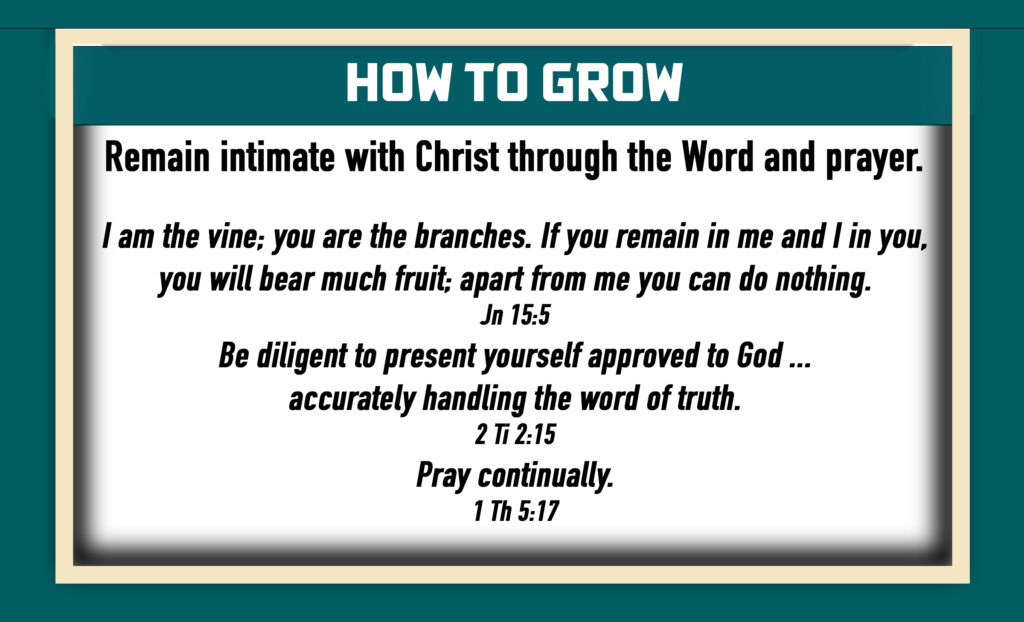 Begin your new journey by reading through the Gospel of John and get to know your Saviour intimately. Gospel of John
Tang sings, "I want to love You Lord, the way You loved me!" That should be every Child of God's desire.