3.  LEVITICUS
      Unleavened Bread: Sinless saviour. Lev 23:6; Jn 6:51.
God established from the beginning that any sacrifice for sin required an unblemished animal Lev 22:19,20.
you must present a male without defect from the cattle, sheep or goats in order that it may be accepted on your behalf. 20 Do not bring anything with a defect, because it will not be accepted on your behalf. Lev 22:19,20
Animal sacrifices could only cover sin, they could never take away sin Heb 10:4. Only God the Son, Jesus, a perfect man without sin, could take away sin Heb 9:14.
The Feast of Unleavened Bread presented leaven as sin, and the whole household had to be swept clean of any leaven Ex 12:15. Leaven in bread will spread throughout Gal 5:9, puffing it up like pride Isa 14:13,14. Therefore, the feast required unleavened bread symbolizing a life without sin.
Your boasting is not good. Don't you know that a little yeast leavens the whole batch of dough? 7 Get rid of the old yeast, so that you may be a new unleavened batch—as you really are. For Christ, our Passover lamb, has been sacrificed. 8 Therefore let us keep the Festival, not with the old bread leavened with malice and wickedness, but with the unleavened bread of sincerity and truth. 1 Co 5:6-8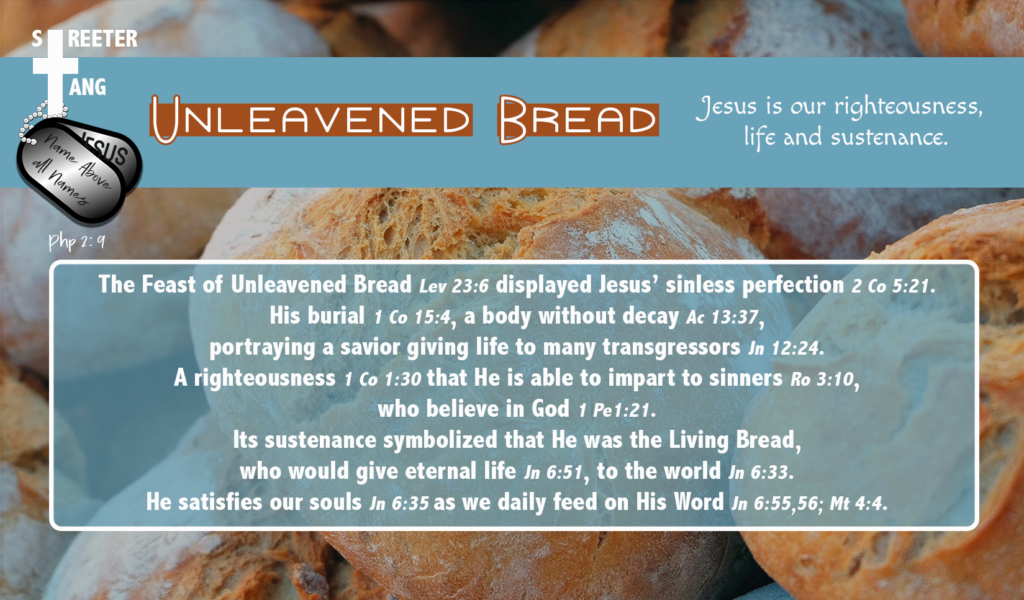 SELAH (Holy to the Lord, we come and worship for we are now redeemed and holy).