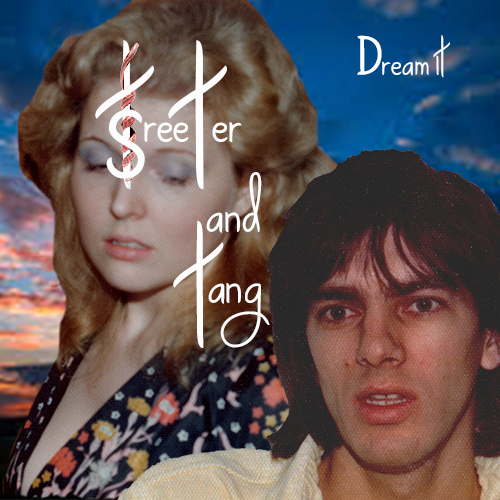 "'In the last days, God says,
I will pour out my Spirit on all people.
Your sons and daughters will prophesy,
your young men will see visions,
your old men will dream dreams. Ac 2:17
If you can dream it, you can do it.
Jesus replied, "Truly I tell you, if you have faith and do not doubt, not only can you do what was done to the fig tree, but also you can say to this mountain, 'Go, throw yourself into the sea,' and it will be done.  If you believe, you will receive whatever you ask for in prayer." Mt 21:21,22
Note: This prayer must be in God's will.
This is the confidence we have in approaching God: that if we ask anything according to his will, he hears us. And if we know that he hears us—whatever we ask—we know that we have what we asked of him.1 Jn 5:14,15
It all began at a prayer meeting when Bill mentioned that during the week he had received two e-mails, from a pastor and a college student soliciting financial aid, both from Uganda. To make this situation even less accidental, Gordon, the home leader, had received a documentary trailer a week earlier, from his nephew who had been commissioned to film the more than a decade long war in Uganda involving child soldiers. He rummaged around his desk drawers and finally found the movie. We watched in disbelief, the evil brutality and callousness of Joseph Kony and the Lord's Resistance Army, as they cut off ears and forced young children to kill their parents. Their suffering brought me to tears and I vowed that I would somehow make a difference in these downtrodden children's lives.
Ten months later, I received e-mail advertising the "Gulu walk," endorsed by Steve Nash, to be held in Vancouver with the goal of raising $1,000,000 for the child soldiers of Uganda. I proceeded to the website and registered to participate in the event. My daughter and niece also wanted to join me, so I purchased three t-shirts, at $100 each. The next query asked for the amount of our team's fundraising goal. I didn't realize that teams had to fundraise and since I was quite an introvert, I determined to put the amount that I paid for the t-shirts, $300. But first, I would inspect the other teams financial goals and was shocked when I discovered that one group had already raised $5,000. This emboldened me and I resolved to write in $3,000 as our goal, but I was so nervous that I hit an extra zero on the keyboard and our amount read $30,000. Before I could erase my error, I heard a voice inside me say, "if you can dream it, God will do it."  So I decided to trust God and left our goal as $30,000. Our Westview high school students were very supportive of my endeavour and we filled a bus on a Saturday and raised $4,000 for the Ugandan child soldiers. Eight years later, we had raised over $50,000 for the orphans of Uganda. During that time my wife wrote several songs to help motivate my students. She passed away June 17, 2016 and today on August 16, our wedding anniversary, I would like to honor her with the newly arranged inspiring song she wrote years ago.
The above story is from our autobiography, "If God Gave Me A Voice" by Streeter and Tang.  The book can be purchased on-line by clicking on Amazon.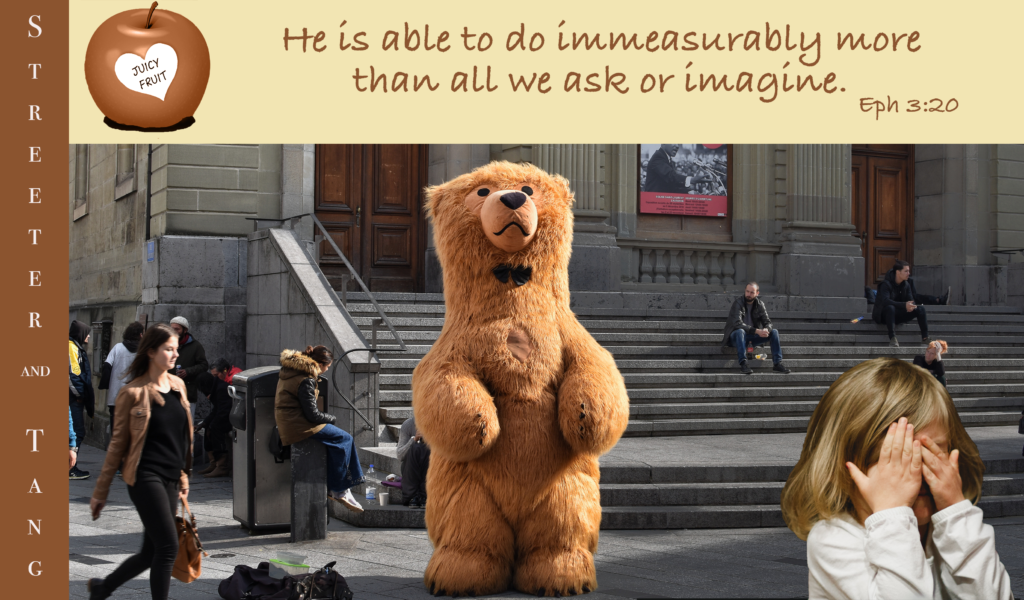 YOU CAN DREAM IT, YOU CAN DO IT
YOU CAN DREAM IT, YOU CAN DO IT
YOU CAN DREAM IT, YOU CAN DO IT
YOU CAN DREAM IT, YOU CAN DO IT
YOU CAN DO IT
YOU CAN DREAM IT, YOU CAN DO IT
YOU CAN DREAM IT, YOU CAN DO IT
YOU CAN DREAM IT, YOU CAN DO IT
YOU CAN DREAM IT, YOU CAN DO IT
YOU CAN DO IT
GOD GAVE YOU A VOICE TO SING
GOD GAVE YOU HANDS TO RAISE
MY GOD IS LIFE, MY GOD IS GOOD
NO GREATER FRIEND, HE'S GOD
BREAK
YOU CAN DREAM IT, YOU CAN DO IT
YOU CAN DREAM IT, YOU CAN DO IT
YOU CAN DREAM IT, YOU CAN DO IT
YOU CAN DREAM IT, YOU CAN DO IT
YOU CAN DO IT
CHORUS
YOU CAN DREAM IT, YOU CAN DO IT
YOU CAN DREAM IT, YOU CAN DO IT
YOU CAN DREAM IT, YOU CAN DO IT
YOU CAN DREAM IT, YOU CAN DO IT
YOU CAN DO IT
HE'S GOD