COME ALONG WITH ME
THE BEST IS YET TO BE
I KNOW YOUR LITTLE HEART IS ACHING (2ND BREAKING)
JUST COME ALONG WITH ME TRUST AND YOU WILL SEE
THERE'S A WHOLE NEW LIFE FOR YOU JUST WAITING
PEOPLE PASS YOU BY
DON'T CARE IF YOU CRY
BUT I HAVE SEEN EACH TEAR
AND HEARD EACH HOPELESS SIGH
SO REMEMBER LITTLE CHILD
WHEN YOU'RE HURTING DEEP INSIDE
MY ARMS ARE ALWAYS HERE
WAITING TO HOLD YOU
CHORUS
YOU'VE BEEN WAITING FOR SO LONG
BUT WITH HOPE YOU'VE CARRIED ON
AND PRAYER HAS SEEN YOU THROUGH
EACH DARK AND LONELY NIGHT
IT'S BY FAITH I'VE SET YOU FREE
NOW IN LOVE YOU'RE BOUND TO ME
I WILL HOLD YOU CLOSE
AND NEVER EVER LOSE YOU
CHORUS
BREAK
CHORUS
God loves each one of us (Jn 3:16), and wants us to cast our cares upon Him (1 Pe 5:7). When we are burdened, He desires to give us rest (Mt 11:28) and He has a wonderful plan for each to complete (Eph 2:10). Julie sings "So remember little child when you're hurting deep inside, My arms are always here waiting to hold you." 
But the best is yet to be. When we enter eternity,  into Jesus' presence, He will wipe away all our tears Rev 21:4.
I remember wiping my granddaughter's tears when she had fallen and scraped her leg. To be in the position to wipe someone's tears means you love them dearly and desire to comfort them. Can you imagine the enormous love that Jesus has for us as He will be the One to wipe our tears and to comfort us when we meet Him in eternity?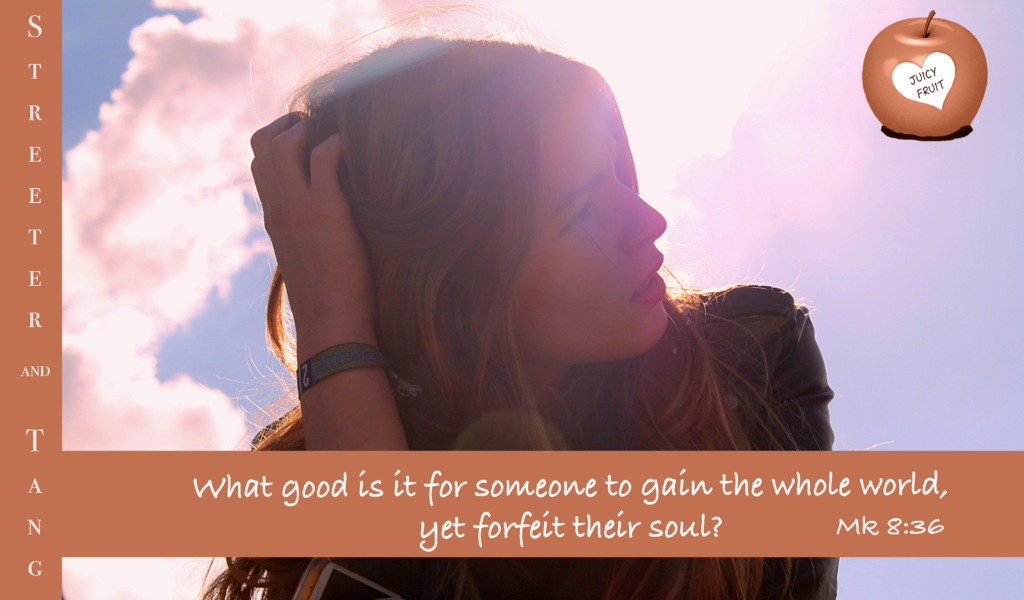 Many people spend more time researching the latest cell phone than they do considering if eternal life is true. Those who refuse to check out the validity of the Bible are very poor gamblers. They are willing to trade seventy years of sinful, selfish living for eternity with the God of Love. To grasp the length of eternity, visualize a thick rope with a little red dot at one end and then imagine the rope wrapping itself around every individual grain of sand in our world. The red dot is your lifetime on earth and the rope around each grain of sand is not even a minute in eternity. When the prodigal son came to his senses, he turned and headed back to his father (Lk 15:17-20). Why don't you do the same? "Come Along With Me" to enjoy eternity with the One who truly loves us unconditionally.
To be in Christ on Earth is good. 2 Co 5:17
To be with Christ in Paradise is better. Lk 23:42,43
To be united to Christ in New Jerusalem is best. Rev 21:2,3