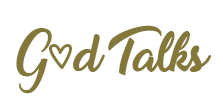 FATHER-SON INTER-TWINE-INGS #1                                                                Ecclesiastes 4:12
"Forget the former things; do not dwell on the past. See, I am doing a new thing! Now it springs up; do you not perceive it? I am making a way in the wilderness and streams in the wasteland. Isa 43:18,19
Dear Father in Heaven:
It's been 604 days living without Julia. I still have not conquered the loneliness inside of me. I've tried to reach out to You, God, to fill my broken heart, not with another companion, for I will wait till I see Julia again to renew that friendship, but with You. Although I have felt Your love for me, I still feel communication lacking. I am rambling in the dark of night, in the unkindly environment of the desert, unable to chance upon the "Highway of Intimacy" to fulfill my need to be "known" and thereby expend most of my idle time. I have not lacked shelter or food or have been threatened by dangerous wild animals, in fact I've seen very little and that is why my boredom grows.
I am involved in five weekly Bible studies, along with a regular Sunday morning church service and have become a senior bowling member to add some variety to my week. I spend my mornings systematically studying Your Scriptures and afternoons writing blogs or working on Julia's half completed novel or doing some Photoshoping of pics that I call "Juicy Fruit" bites.
My long term plan is to send out our autobiographic book (being published presently) to all our friends and family, hoping for those that do not know You will have their hearts melted, from reading about the compassionate Lord, who intervened in our lives so powerfully.
My final goal is to complete "Julie's Flowers," hoping that its truths will inspire aimlessly wandering people from empty living to experience real life, as You, our Creator intended it.
In the meantime, I began to ponder my present circumstances. Yesterday, I volunteered to help Eloise move from her depressing basement apartment to her new cheerful residence. I was fighting a sore throat with Vitamin C gummies and a broken baby finger suffered the day before, after a fall. I arrived at ten in the morning and was pleasantly surprised to see about a half dozen other helpers. In the past, I usually ended up alone, or with one other friend, to help in moving adventures. But now, I am sixty-seven years old, not thirty, and I quickly realized how out of condition my aging body had become. I worked to the best of my ability, as I believe I should give my best at all times to You, but had to rudely acknowledge that my best days of moving were over. I had reminded Eloise that her deceased dad and her brother had come to help us move on the day we left for British Columbia forty-one years ago. I was always too shy to ask others for help but Ed knowing we were leaving that day, arrived at our doorstep early in the morning. I guess I just wanted to thank Ed through Eloise and help her with her move. She was grateful for my help but I headed home with a worse cold and a sore back from the lifting.
The next morning, today, I decided to skip church and sleep in and rest my aching back. This leads me to my current musings. I was feeling a little guilty about missing church when You brought to my memory the phrase "I make all things new." I surmised that You were telling me, getting my checkmark at church was not as important as spending time pondering what You were doing in my life. I then realized that You have given me a few potentially powerful tools to witness to Julia and my lost friends and family.
Father, I appreciate the opportunities, which You have granted me to have with the writing of these books, but my real anguish is my loneliness and my inability to connect with You on a moment-to-moment basis. When Julia was at my side, she met this intimacy need extraordinarily well and I was content in my relationship with You on an event-to-event basis, like the seven year adventure You gave me in raising funds for the orphans of Uganda and the privilege of starting a Christian school in Njeru, Uganda. But now that Julia is no longer my helpmate and I have no desire for a replacement other than You, I find it difficult or maybe impossible to have this same type of relationship with You. You do speak to me often through Your Word but not frequently enough to take my loneliness away. Please Father, help me have victory over this need and fill my heart with contentment.
Love, Your son georgie.
P.S. Thank You, Father, for giving me the solution to my loneliness so quickly. CREATIVITY keeps me from being bored or lonely!