Nah 3 JUSTICE
Thursday, July 1, 2021.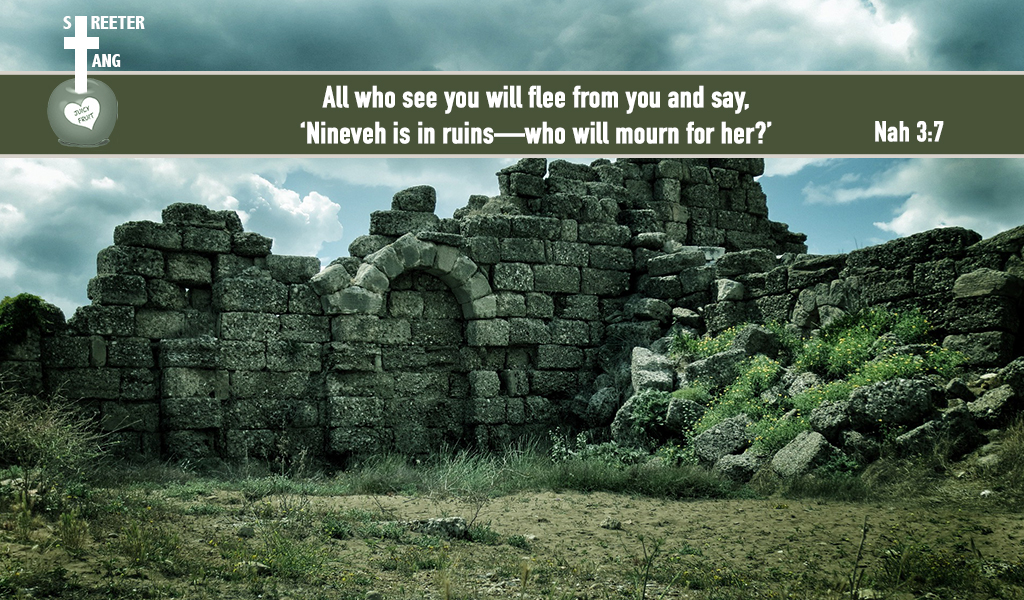 All who see you will flee from you and say, 'Nineveh is in ruins—who will mourn for her?' Where can I find anyone to comfort you?": God finally administered justice to Nineveh. He is longsuffering and merciful but when evil dominated the Assyrian people God punished her.
Application: many confuse God's patience and mercy 2 Pe 3:9 with indifference thinking that their evil has been overlooked. However, God's just character would not allow sin to go unpunished. He will give to each, their just reward Ro 2:6.
---
.
Nah 2 RESTORATION
Wednesday, Jan 30, 2021.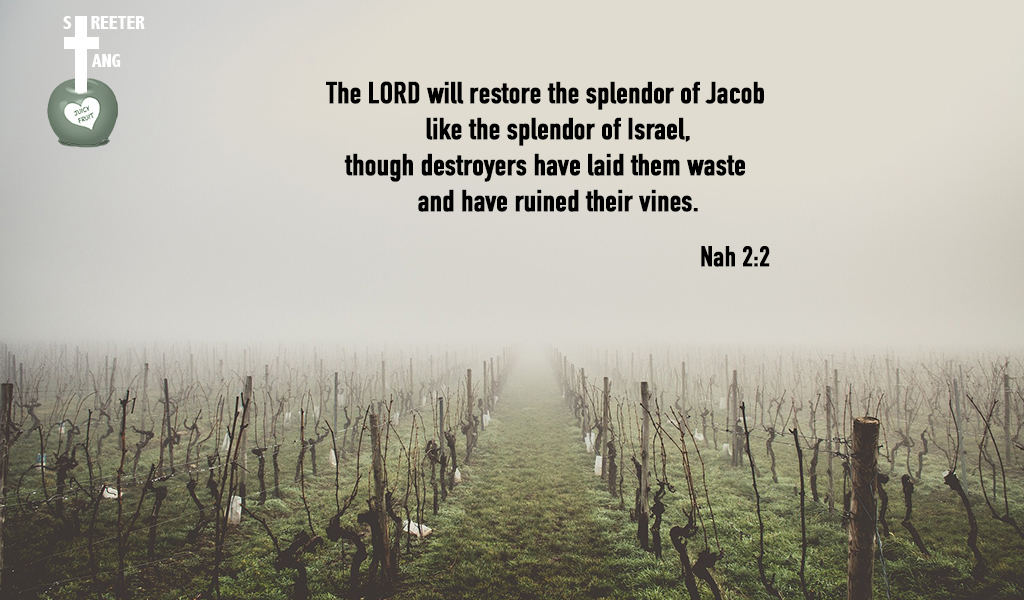 The Lord will restore the splendor of Jacob like the splendor of Israel, though destroyers have laid them waste and have ruined their vines: Israel and Judah's enemies have destroyed their country, but now God would restore His people's land. This pattern continued throughout God's people's history­­—sin, judgment, restoration.
Application: a day is coming when this pattern will be broken forever. We will receive resurrected bodies without a sin nature and our desire will be to please our God rather than please ourselves Rev 21:3,4.
---
.
Nah 1 OUR REFUGE
Tuesday, Jan 29, 2021.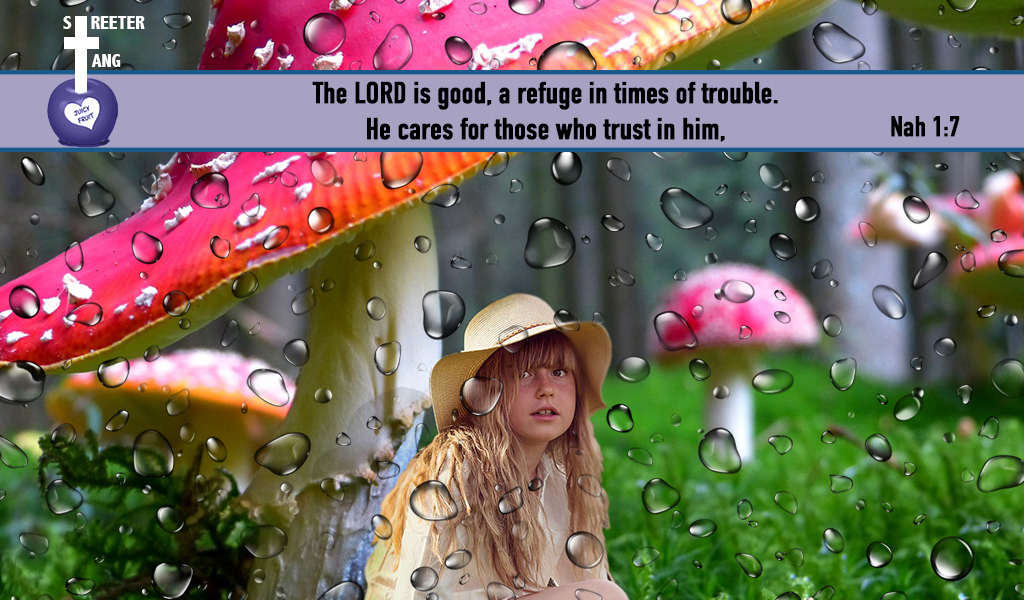 The Lord is good, a refuge in times of trouble. He cares for those who trust in him: Nahum prophesied that the Lord would take vengeance on Israel's foes, namely Assyria. Nineveh was evil and would be punished for her vile practices. God would deliver Israel in the time of trouble for He cared for His people.
Application: God cares for those that trust Him and will protect them for He is our refuge, a shelter from the storm Isa 32:2.
---
.