WE GOT THE POWER
TO MARCH AT YOUR SIDE
WE'RE MOVIN' UP NOW,
LOOK IT'S OUR TIME
READY TO DO BATTLE,
WE'RE EAGER AND WILLING
WE FOUND OUR VOICE NOW
AND IT'S WORTH HEARING
WE'RE CARRYING THE MESSAGE
WE'RE CARRYING HIS MESSAGE
EVERYONE WHO HEARS US
LET US LIFT YOUR HEAVY LOAD
YES IT MAY BE HEAVY
BUT WE'RE YOUNG AND WE'RE STRONG
IF WE WORK TOGETHER
IT WON'T TAKE US LONG
NOW WE CAN TAKE AIM
AT WHAT DOESN'T BELONG
HUNGER AND SUFFERING
NOT JUST WORDS IN THIS SONG
CHORUS
WE'RE CARRYING HIS MESSAGE
WE'RE CARRYING HIS MESSAGE
TO EVERYONE WHO HEARS US
WE WANNA LIFT YOUR HEAVY LOAD
REPEAT VERSE 1
WE'RE CARRYING THE MESSAGE
HIS WONDERFUL MESSAGE
EVERYONE WHO HEARS US
WE WANNA LIFT YOUR HEAVY LOAD
CARRYING, WE'RE CARRYING, CARRYING UP THAT ROAD
CARRYING, CARRYING, CARRYING SO FAR TO GO
CHORUS 2X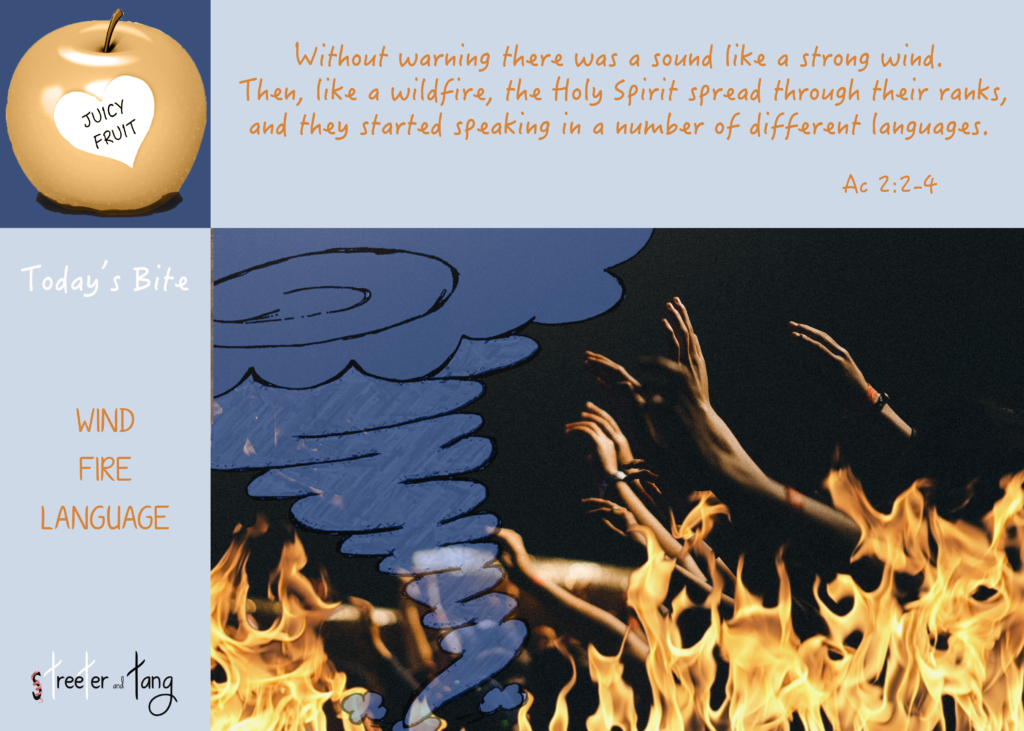 I was teaching at a public high school with resistance from some atheistic teachers, who supported social justice, but not with Christian ties. We (my students and many benevolent teachers) ultimately raised over $50,000 to benefit former Kitgum child soldiers and was able to establish a Christian school in the poorest of the poorest districts in Njeru, Uganda.  
Wisdom was required to promote our fundraising events that would give God honour without having any negative backlash from Christian haters. My wife, Julia, always supported my events and would write motivational songs to raise student interest. She loved to acknowledge God in all of our ventures, so being wise as a serpent and harmless as a dove, she did what Rock n' Roll songwriters have been doing for decades, to hide personal agendas and double meanings in the lyrics. We called the song, "We're Carrying His Message," but if I was accused of promoting religion in the public school system, my response would be "his" refers to me, not God and "we're" refers to my students sharing our message to bring hope to African orphans which was also the truth but the real message that I was carrying was the Good News of Jesus, which is His message.
After reminiscing about the past, I pondered today, and discovered that God had left hidden pictures of important Gospel truths in the Holy Spirit's coming on Pentecost. God buried four symbols on Pentecost, which was held on the Feast of Harvest, (Pentecost is the Greek name for Shavuot, the spring harvest festival of the Israelites that took place when the Holy Spirit came Ex 23:16; Ac 2:1). This sign spiritually conveyed that the fields were ripe for harvest and the time for Christians to go out and reap, as we share the Good News with the world.
The wind was the second symbol, the Greek word pnoé, meaning a blowing, wind, or breath. This should have reminded all Bible readers of God breathing into Adam the breath of life (Gen 2:7). So wind represents the fact that God desires to breathe life into spiritually dead people's lives.
The third sign was the tongues of fire. Do you recall God speaking to Moses from the fire that did not consume itself (Ex 3:2-4)? This truth reveals that God's impartation of life is everlasting, it never consumes itself.
The final image spotlighted the believers speaking in tongues that allowed their hearers to hear in one language. Where did something like this happen before? At the tower of Babel (Gen 11:9). Here, God confused their languages to separate mankind from obeying Satan's will to become great like God (Gen 11:4). Now God does the opposite. His truth allows all believers to hear the same message, to know the truth because God has placed His laws on their minds and written them on their hearts (Heb 8:10).
To summarize, God sent His Holy Spirit on the Feast of Harvest, symbolizing the lost coming to know Christ. Then He delivered a strong wind representing His breath that gives spiritual life. After this, tongues of fire landed on the disciples, depicting eternal life and finally believers are speaking in unknown languages that everyone present can understand, portraying that God's truth is clearly understood by all of His true followers.