Tit 3 SALVATION
Monday, February 14, 2022.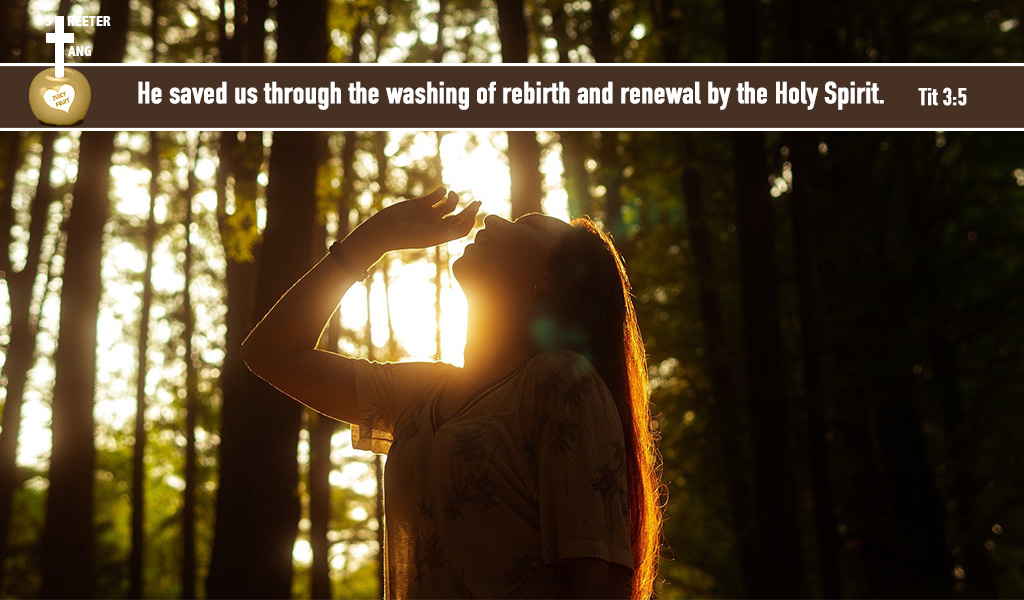 Tit 3:5  
He saved us, not because of righteous things we had done, but because of his mercy. He saved us through the washing of rebirth and renewal by the Holy Spirit: man cannot save himself through righteous acts. Salvation is entirely through the Triune God. The Father planned salvation Eph 1:11,12, while the Son paid the debt 1 Pe 2:24 and the Holy Spirit renewed our spiritual being Jn 16:13.
The washing of rebirth is the spiritual cleansing we receive when we accept the Gospel Eph 5:26, then allow the Holy Spirit to renew our minds Ro 12:2.
Application: thanksgiving and praise should be our response for the mercy of God, who saved us sinners.
---
.
Tit 2 GRACE OF GOD
Sunday, February 13, 2022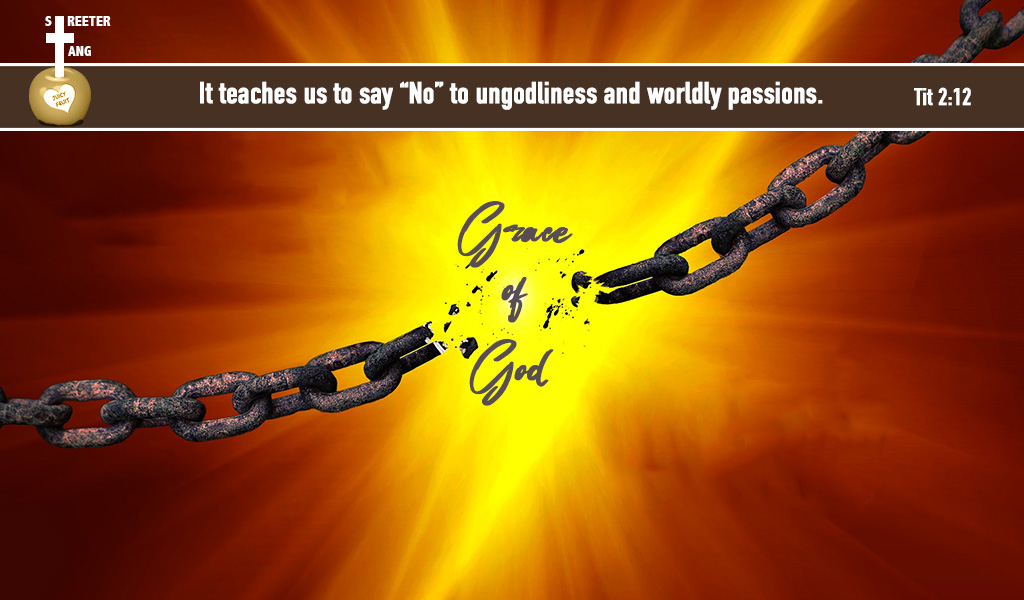 Tit 2:12
It teaches us to say "No" to ungodliness and worldly passions, and to live self-controlled, upright and godly lives in this present age: the grace of God—Jesus dying for the ungodly Ro 5:6, should totally change our behavior. We didn't deserve salvation, but in gratitude, we now avoid worldly passions and live righteous lives to win as many as possible 1 Co 9:19.
Application: Jesus told Simon those forgiven much love much Lk 7:47. If we understand the grace of God, and the riches and love that God has for us, then we will live for Christ and faithfully do His will.
---
.
Tit 1 A SAD ESTATE
Saturday, February 12, 2022.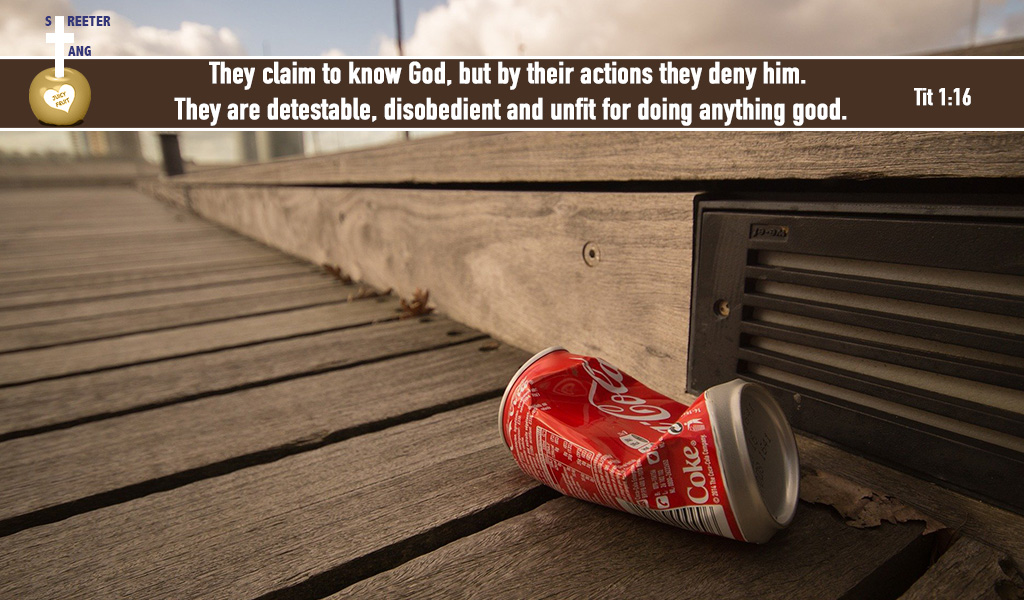 Tit 1:16  
They claim to know God, but by their actions they deny him. They are detestable, disobedient and unfit for doing anything good: Paul called out the false converts describing them as ones who profess Christ but deny Him in their actions. He depicted these men as rebellious and incapable of doing anything good. To them, nothing was pure for they had corrupted both minds and consciences Tit 1:15.
Application: the conscience is God's thermostat that registers emotional pain when it is offended. However, when a sinner fails to heed the conscience's warnings, it will no longer function in the purpose it was created for. Just as physical pain is uncomfortable to endure, yet it serves a vital role in warning us that there is a problem within our bodies. Just ask a leper if he wishes he could experience pain to save his hands and feet from permanent injuries. Likewise a seared conscience will not be able to connect with God leaving the individual hopelessly separated from God forever.
---
.